The History Channel is packed to capacity with informative programming. There's a show for everything, almost as if it mirrors reality with its content. Too bad, travelers and expats cannot stream this channel outside its country of origin- that is the US.
It was a great shame really when I was working abroad, the channel was inaccessible due to geo-restrictions, and I was equally disappointed. But, it all worked out for the best after I made use of a VPN and SmartDNS. Do you want hardcore evidence? Scroll down for all the facts.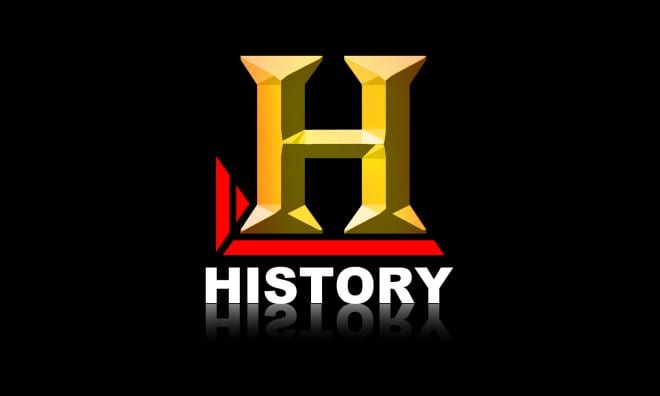 The History Channel is home to award-winning TV shows such as Vikings, Alone, The Curse of Oak Island, Six, Hunting Hitler, Forged in Fire and many others. The History Go app allows users to watch all of these shows and more on their favorite streaming devices including PC, Android, Fire TV, Apple TV, Roku, and iOS.
If you're an American expat who currently lives abroad, you've probably already discovered that History Channel is geo-restricted in all parts of the world. In the guide below, we'll take a look at two solutions that allow you to get around geo-blocks: VPN and Smart DNS proxies.
How to Unblock History Channel outside the USA using VPN
A VPN is basically an online device that can bring you internet freedom as well as data protection. Once you connect to a server from the VPN network you chose, you obtain a whole new identity and get to embark on an exciting risk-free browsing experience.
The VPN will pass the data you won through the server you chose. That server is located in the country where the channel, service, or application is based. Your data travels through that server where it all gets encrypted. Not only will you get to falsely appear to be in the country you picked, but you'll rest assured that your data is completely under wraps. No more ISPs feeding in on your online activities or the possibility of being subject to malicious attacks.
Unblock Content: Due to geo-restrictions, you can't access certain content. However, a VPN can remove these restrictions and grant you access to the content you want.
Stop ISP Throttling: It's an ISP thing to slow down your internet speeds, specifically called: ISP throttling. But, once connected to a VPN, that would cease to happen.
High Privacy: Your data gets encrypted with tough protocols and becomes inaccessible to third parties.
VPN Applications: Having friendly to use VPN apps encourages VPN usage. Most companies have clients on almost all platforms like PC, Mac, Android, iOS, and FireStick.
Best VPN for History Channel
Based on personal experience, ExpressVPN was the only VPN that allowed me to unblock US-based channels abroad. Others did work, but they weren't up to ExpressVPN's performances levels. I'm telling you this VPN has got it all from speed to security; it's the best.
The company operates a HUGE server network strategically spread across the globe so that everyone can connect to one of their servers. The fact that they run so many servers allows them to offer fast services and great download speeds. There's this 30-day refund policy that makes you let out a sigh of relief. In case you didn't like ExpessVPN, you can always get your money back. It's a risk-free experince.
But, you need to keep in mind that you'll still require a valid US cable subscription so that you can sign in to the History Channel app with a VPN or Smart DNS. It wouldn't hurt to check out other VPN service providers listed in the table below.
How to Watch History Channel Abroad with Smart DNS Proxies
Just like a VPN, a Smart DNS can bypass restrictions, lift bans, beat censorship, and unblock blocked content. But, unlike a VPN, a Smart DNS pays no attention to security. It neither encrypts your data nor hides your IP address. Meaning, you'll remain exposed to the public eye. While connecting to a Smart DNS might be risky in regards to security, it will get you the content you want to unblock at the fastest speeds possible.
A Smart DNS is compatible with a wide range of devices, including a PC, Mac, FireStick, Apple TV, Android, Smart TV, iPhone, and iPad.
You get to unblock what your Smart DNS is capable of unblocking.
Different Smart DNS proxy services unblock different channels.
If your ISP uses DNS hijacking or transparent proxies, your Smart DNS might not work.
A single Smart DNS configuration enables you to simultaneously unblock streaming channels from different regions. This means you could watch UK's itv and American's History Channel with that one Smart DNS setup.
When using Smart DNS, you won't lose your current access to local channels.
Take it from someone who has already tried out most of the Smart DNS proxies on the market, you can't do better than Unlocator. The services this company offers are remarkably fast. You can access almost 200 channels with this DNS. Not many proxies can do that, which makes Unlocator all the more special. Plus, there's a 7-day refund policy, which will please those who are aren't easily impressed.
History Channel Supported Streaming Devices
Chromecast
Roku
Apple TV
Amazon Fire TV
iPhone
iPad
Android
PC
Mac
How to Watch History Channel Anywhere in the World – Wrap Up
When it comes to documentaries, there a few channels that actually surpass History Channel. The hugely popular TV channel is one of the best in the world. Thanks to the likes of ExpressVPN and Unlocator, you can unblock the American History Channel anywhere in the world. Have you got your mind set as to which tool you're going to resort to? If yes, share down below.