When we say WWE, we directly think of Wrestlemania, especially when it's April. Yes, the Super Bowl of Wrestling Entertainment is here. On April 1 and 2, 2023, we'll get the Wrestlemania we've been waiting for. Such an event demands global reach, and it sure did get that.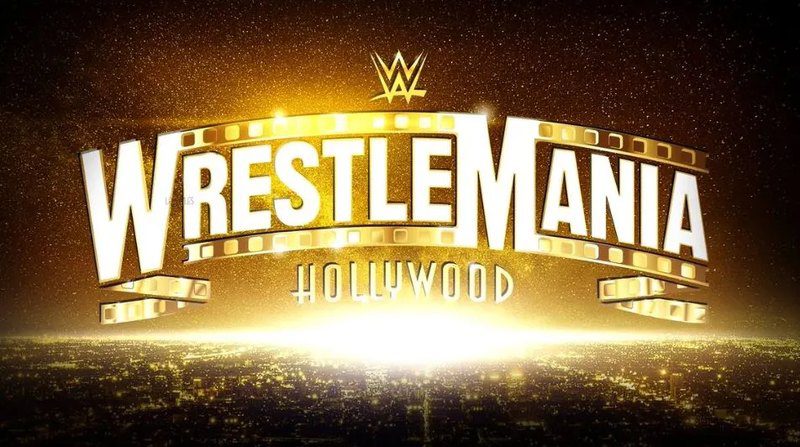 Streaming services all over the world are broadcasting the "Greatest Stage of them All." However, every single one of them is geo-blocked to a specific region.
While WWE Network is available on a global scale, some countries don't have that privilege. So, if you don't know where and how to watch Wrestlemania 39 live online, follow this guide, and we'll help you out.
Watch Wrestlemania Anywhere – Quick Steps
Time needed: 4 minutes
To stream the 39 edition of Wrestlemania, all you have to do is follow the steps below:
Subscribe to a VPN server.

We recommend using ExpressVPN for the task.

Download the VPN application.

Install the VPN client on your Android, iOS, PC, or Mac.

Activate your VPN app.

Sign in with your username and password.

Connect to a VPN server.

Choose a server in the country where your selected channel is available.

Launch the channel's app or website.

Sign in with your credentials.

Enjoy Wrestlemania 39 anywhere.

Watch the Showcase of the Immortals live wherever you may be.
Wrestlemania 39 – The Broadcasting Channels
Every year, Wrestlemania shatters viewership records; what else would fans do other than stream the show online? Moreover, the historic WWE event also sees the most social media interactions for a single WWE event.
Back in 2020, WWE achieved a whopping 967 million video views, all thanks to its WWE Network platform and other broadcasters around the world. This time around, we have to see how many will tune in to the Biggest Stage of Them All.
We have to note that every single channel broadcasting Wrestlemania is restricted to specific locations. Streaming services and websites apply geo-restrictions to maintain copyrights.
They use geolocation techniques such as examining your IP address to determine your exact location. If you're not within its area of coverage, the channel blocks you on the spot.
The Channels
Now, that's a problem we'll be fixing later on in the article. As for the time being, here are the channels broadcasting Wrestlemania 39:
Those in the United States might be accustomed to watching WWE PPVs on WWE Network, but that all changed. The promotion's own platform went dark a couple of years ago after airing the final PPV before Wrestlemania 37 – Fastlane.
NBC Universal has the right to everything WWE, except live weekly episodes, which stayed with USA and FOX. If you're in the US and want to watch Wrestlemania 39, you have to get yourself a Peacock TV subscription.
With that said, let's proceed with fixing your problem with geo-restrictions. You'll be able to stream WWE Wrestlemania anywhere in the world in no time.
Wrestlemania 39 Live – Smack Those Restrictions Down
Obviously, your geolocation dictates what you get to access or watch online, which is exactly what we're going to alter in a bit. First, let us introduce you to the tool that has the RAW talent to get the job done (See what I did there?).
It's called a Virtual Private Network – a cybersecurity tool created to enhance your security by implementing military-grade encryption on whatever you send or receive. Once connected, your data will be unreadable to anyone trying to snoop around and harvest your data.
Another benefit of having a VPN is that it anonymizes your traffic by concealing your IP address. No, you won't be IP-less; you'll just take on a new, temporary one based on the location of the server you choose to connect to.
The moment you establish a connection and with the new IP address, you can access any service or website that's restricted to that region regardless of your current location.
For example, if you connect to a UK server, you'll receive a UK IP address. As a result, you'll be able to access BT Sport and watch Wrestlemania no matter where you are.
The Showcase of the Immortals Live Anywhere – VPN Recommendations
Despite its ability to do a complex job, establishing a VPN connection couldn't be any easier. Most of the providers on the market offer user-friendly apps which target anyone regardless of their tech background.
A VPN is the current it-factor when it comes to unblocking geo-restricted content. However, not every provider can get the job done, as some are just there to harvest your information and sell it to third parties.
We're referring to free VPNs that are definitely not safe to use – better avoid them at all costs. Providers like ExpressVPN, BulletVPN, Unlocator, and the like guarantee premium services for a small fee.
Excellent speeds, top-level security, and impeccable unblocking capabilities are guaranteed. They also offer a 30-day refund policy if you change your mind down the road, so there's no risk in opting for them. Based on our thorough evaluation, these are the top 4 VPNs on the market today.
VPN Alternative – Smart DNS Proxy
Smart DNS is the NXT (Pun-Intended) technology to unblock channels all over the world. However, while it does fulfill the same task, it does it with a different approach.
Unlike VPNs, Smart DNS only reroutes the parts in your traffic that showcase your actual location. No IP change is present in the process, which means that aside from unblocking content, you'll have full access to your local channels as well.
Moreover, Smart DNS does not encrypt your data, meaning that you won't be protected while browsing the web. That won't be a problem if you're visiting official websites and channels, as they're all safe.
This has its benefit, though. Without encryption, your speed won't be affected at all, providing you with the high-quality WWE streaming we all crave, especially when it's Wrestlemania.
Finally, Smart DNS is not limited to certain devices as VPNs are. It can be configured on devices where no VPN native clients are available. We're talking about PlayStation, Xbox, Chromecast, Smart TVs, Apple TV, and the like. To configure Smart DNS, follow the instructions below:
First, sign up with a provider that offers Smart DNS. All of the VPNs in the table above have it, but we're sticking with Unlocator for now.
Once subscribed, follow the setup guides based on the device you're using.
Restart your device.
Stream Wrestlemania 37 live anywhere.
Unlocator is the only service that offers Smart DNS as a standalone subscription. This is pretty ideal for streamers who are not very interested in protecting their traffic.
Moreover, the service has a 30-day refund policy, which gives you enough time to test it out.
The Show of Shows – WrestleMania Goes Hollywood
Wrestlemania 39 will be big this year. Well, when wasn't Wrestlemania big? To dive into more details about the upcoming "Showcase of the Immortals," make sure you go through the following FAQ section:
When Will Wrestlemania 39 Take Place?
The two-night event will take place on April 2 and April 3, 2023.
Where Will WWE Hold This Year's Wrestlemania?
The 39th edition of Wrestlemania will be held at SoFi Stadium in Inglewood, California, where Wrestlemania 37 was scheduled to take place during the pandemic.
Who is the Host of Wrestlemania 39?
WWE superstar The Miz will serve as the official host for the event.
What Matches are on the Wrestlemania Card?
Since the event is happening across two nights and WWE hasn't announced how it's implementing the matches, here's the full Wrestlemania card:
Seth "Freakin" Rollins vs. Logan Paul
Roman Reigns (c) (with Paul Heyman) vs. Cody Rhodes (Undisputed Universal Championship)
Charlotte Flair (c) vs. Rhea Ripley (WWE Smackdown Women's Championship)
Bianca Belair (c) vs. Asuka (WWE Raw Women's Championship)
Brock Lesnar vs. Omos (with MVP)
Gunther (c) vs. Drew McIntyre vs. Sheamus (Triple threat match for the WWE Intercontinental Championship)
Austin Theory (c) vs. John Cena (United States Championship)
Trish Stratus, Lita, and Becky Lynch vs. Damage CTRL (Six-woman tag team match)
Edge vs. Finn Bálor (Hell in a Cell Match)
Liv Morgan and Raquel Rodriguez vs. 3 teams TBD (Women's WrestleMania Showcase fatal four-way tag team match)
Braun Strowman and Ricochet vs. The Street Profits vs. Alpha Academy vs. The Viking Raiders (Men's WrestleMania Showcase fatal four-way tag team match)
The Usos (c) vs. Kevin Owens and Sami Zayn (Tag team match for the Undisputed WWE Tag Team Championship)
Remember, when it comes to WWE, the Card is always subject to change. There are 3 more weekly shows coming up ahead. If WWE makes any extra decisions, we'll make sure to update the article accordingly.
Watch Wrestlemania 39 Live Anywhere – Ring the Bell
Wrestlemania is coming your way on April 1 and 2, 2023, and it's an event you don't want to miss. A Virtual Private Network is all you need to get that dose of Sports Entertainment during the weekend.
All you have to do is select the right server and stream it live anywhere. With a VPN, they truly "CAN'T SEE YOU."
Now tell us, which match are you most excited to see? Is the rivalry between Roman Reigns and Cody Rhodes worth being in the main event? What's Logan Paul up to? Drop us a line or two in the comment section below.