One effective way of unblocking Indian websites abroad is by using a VPN service provider. Learn how you can make use of that service while you're outside India by reading the following article.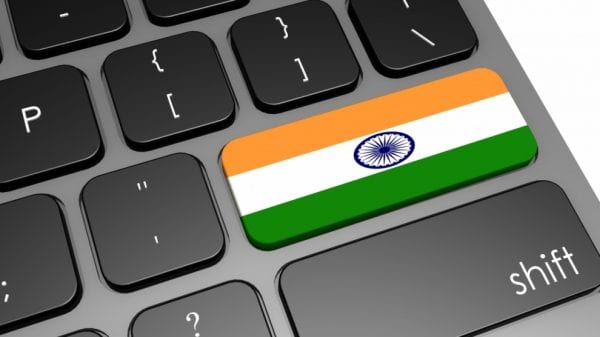 Why Do Indian Websites Block Users Abroad?
The fact that Indian content is blocked outside India is a huge let down for all Indian expats. Sometimes websites, services, and channels take necessary precautions like geo-blocking to avoid copyright violations, even if this means blocking international access from Indian expats.
Although it might sound like an unfair measure, these services have regulations and agreements they must abide by. While these geo-restrictions might seem impenetrable, a VPN can enable you to bypass them delisted your geolocation. The most effective way to access Indian websites outside India is by the use of a Virtual Private Network. A VPN allows you to bypass the geo-restrictions imposed on Indian websites easily and without complications.
How to Access Indian Websites Abroad Using a VPN
VPN, aka Virtual Private Network, is a secure and encrypted network that reroute users traffic through one of its servers to provide anonymity and ensure location spoofing. Upon connecting to a VPN, your device acts as if it's on the same local network as the VPN server.
Your online traffic gets redirected through the VPN server when you browse the web through a VPN. For example, if you're in the UK and you connect to a VPN in India, websites will see you as if you are connecting to the internet from India. The VPN server acts as a sort of mediator. Here are the steps you must follow in order to unblock Indian websites abroad:
Firstly, sign up with a VPN service provider.
Download and install the VPN application on your streaming device.
Launch the VPN application and sign in using your VPN account.
Now, connect to a server in India.
Use the internet with an Indian IP address.
Access all kinds of Indian-based websites in any place around the world.
One of the best VPNs that successfully unblock websites abroad is and ExpressVPN. This provider is a strong player in the VPN industry. It offers a comprehensive number of servers across the globe and a privacy policy that ensures users will remain anonymous online. For more information on other service providers, make sure you check out the table below.
Best VPN for Unblocking Indian Websites
The best VPN for India is revealed in the following article. In case you don't feel like going through the entire article, ExpressVPN is our number one choice. Its connections are fast and stable, and server switching is easy with just a few clicks. Although ExpressVPN is expensive, the experience is worth the extra cost. It is a highly reliable, functioning, and secure VPN service provider that will definitely meet your expectations.
VPN Benefits
Using a VPN has many benefits. Not only does connecting to one grant you a new IP address and thus the ability to access geo-restricted content but also the online security and privacy users dream of having. With a VPN, users get to securely access a private network, share data remotely through public networks, and browse the web anonymously. Their traffic is sent through a secure tunnel before it makes its way to other networks. Therefore, the process of connecting to a VPN protects your data and keeps you safe online. There are many advantages to using a VPN, here are some of them:
Bypass geo-restrictions: With a VPN you can access overseas content by connecting to one of the VPN servers located in the country you choose.
Save money: You can save money while shopping if you appear to be using an IP address of a country where your items are located.
Online Security: A VPN encrypts all your data and traffic. This keeps you away from malicious and harmful attacks.
Avoid Monitoring activities: Connecting to a VPN prevents your Internet Service Providers and government from spying on your online activities.
Speeds up your connection: It prevents your ISP from throttling your connection and makes it go faster.
Online anonymity: A VPN hides your geographical location, which means no one can know who you are online.
List of Popular Indian Websites
Below is a list of the most popular Indian websites:
Hotstar
OneIndia
Voot
Indiatimes
Naukri
Indiamart
MakeMyTrip
Billdesk
Access Indian Websites Abroad – Final Words
The process is rather quick and simple. Subscribe to a VPN service provider, connect to a server in India, and gain access to all the websites based there. Take it from us, the best way to unblock sites outside India is to route your internet connection through India by using a VPN service provider. This will not only make you appear to be in India but also protect your privacy and maintain your online security. Bet you didn't know of all these benefits now did you? What Indian websites do you want to unblock abroad? Let us know in the comment section below.