How to Get an Indian IP Address Abroad? Bollywood fans outside India know better than anyone how disappointing it is not being able to access Indian TV channels and websites abroad. The fashion, the music, the dancing, and the culture have made Indian content appealing in the eyes of people across the Asian continent. Channels like Sonyliv, Zee TV, HotStar and Colors TV have captivated our interest and attracted our attention in a huge way. After getting a glimpse of what India has to offer, people in the Middle East would do anything to access its ridiculously good content.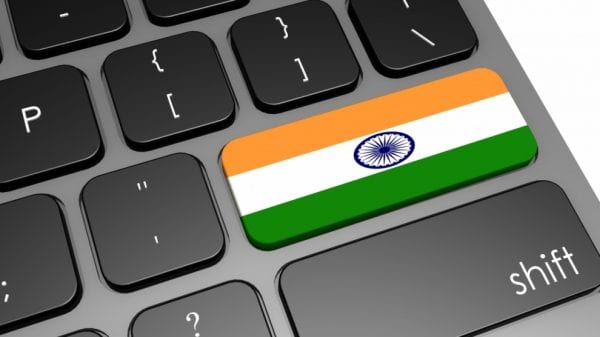 With a change of IP, of course, that can be managed. As long as you have an Indian IP, Bollywood is a tap away. Only with the VPN, will you be able to get an Indian IP and therefore, access all kinds of Indian programs, channels, services, and websites on any device including, Mac, PC, Andriod, and iOS. Let's explain how.
How to Get an Indian IP Address Outside India Using a VPN
The best way to get an Indian IP address is through a VPN. A Virtual Private Network works by connecting your device to one of its servers over the Internet. After you download the VPN app and open the software, a list of servers in different countries will appear. The server you choose to connect to will give you its IP address. Any data you send over the Internet is first encrypted by the VPN, and this encrypted data is routed to the server you choose. When the encrypted data reaches the server, it gets decrypted and then gets sent on its way to its original destination. Due to the decryption of the data, it will appear to have originated from wherever the server is located.
So, if you are in America, and you connect to a server in India using your VPN, all of your online traffic will appear to be from India. Meaning, Indian content will become accessible to you wherever you are.
Sign up with a VPN, best of which is ExpressVPN.
Download and install your VPN app on your PC, Mac, Android or iOS device.
Launch the application and sign in.
Select an Indian server and connect to it.
Check your IP address via a website like WhatIsMyIP.network to make sure of the change.
As of now, you can surf the Internet with your Indian IP address as if you are located in India.
To easily get an IP address, subscribe to ExpressVPN for they are known for their solid performances and guaranteed results. You can connect to any of their server locations around the world and browse online anywhere without having to give away your IP address. For an in-depth analysis of Best VPNs for India, check this review. If you want to learn more about the other service providers, check the table below.
Why Would You Want an Indian IP?
Now you know how the IP address is connected to your location, you understand why it's favorable to change it. If your an Indian expat, you would find yourself in great need of an Indian IP for many reasons. Here's how you could use an Indian IP address while you're outside India:
Access Indian content
Netflix's versions differ depending on your location, and there might be certain content available on Indian Netflix but not on your local Netflix. In this case, you could use your VPN to get an Indian IP in order to access whatever content is on there.
Learn Indian
If you're an Indian expat, and you want to reinforce your native language or you might even be someone who's interested in learning Indian. Getting an Indian IP would help you a great with accessing content in Hindi, Tamil, Telugu, or other Indian languages rather than in English.
Anonymity
Regardless of the IP, you're getting, just having one different than your own can get you out of tough situations. You won't have to face legal issues, pay certain fines, or get into trouble with the authorities. Just use a foreign IP address so that you can become harder to track, and by that, you would be protecting your privacy. Whether it's Indian, Spanish, or Australian, a foreign IP grants you security.
Download Programmes
If a new game gets released in your country, and you can't access it, you might want to consider changing your IP. You wouldn't want to see a censored or reduced version of it. You would want to get the whole thing. Let's say the game is only available in India, and you're living in the US. You'll have to replace your American IP with an Indian one in order to download the game. Then you won't have to wait for the official release date where you currently are.
Get an Indian IP Address Outside India
If you're thinking about getting an Indian address, then you should use one of our recommendations for VPN services above. After you successfully get your Indian IP, you can watch cricket where it is considered as a religion on Star Sports or watch episodes of Bigg Boss on Colors channel. You can watch any Indian content from wherever you are once you get yourself an Indian IP.