ZEE5 is an online OTT platform that offers unlimited entertainment on the go. It includes a selection dedicated to Bollywood and international shows, which qualify it as one of the best services for streaming fans.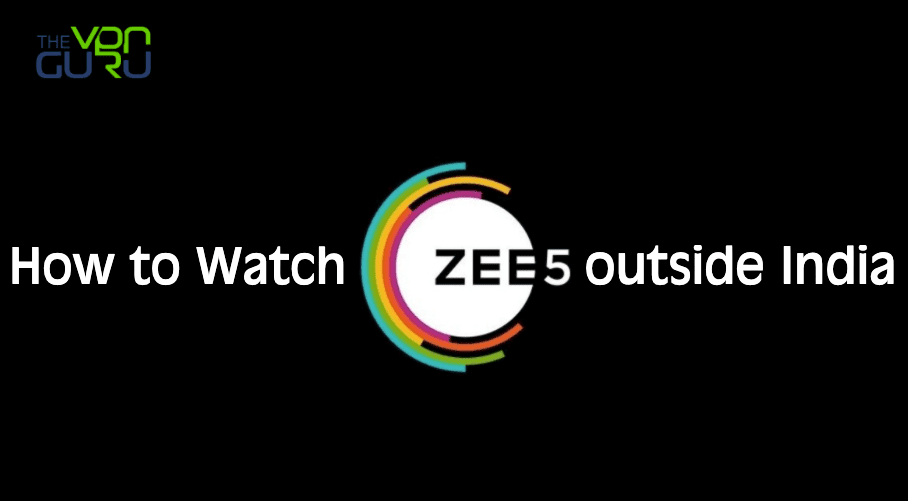 The service started out small, but now, it's accessible in every country around the world. Most viewers demand such content, especially in the US. So, if you don't know how to watch Zee5 in the region, this guide is for you.
Update: As of June 21st, 2022, Zee5 is available in every single country across the globe, including the United States of America.
If you have any issues accessing ZEE5 in your country, let us know in the comment section below.
The Present of OZEE – ZEE5
Previously known as OZEE, ZEE5 is a live and on-demand streaming service that launched back in February 2018.
ZEE5 showed amazing potential as a streaming service, and as of now, it has more than 50 million subscribers around the world.
That's quite a number. If you have a ZEE5 subscription, you get to tap into more than 100,000+ hours of streamable content.
However, since it's mostly region-centric entertainment, I don't think that channel intends on rivaling the likes of Netflix and Amazon Prime.
Aside from the on-demand content, ZEE5 offers over 90 live channels across a range of languages (English, Hindi, Bengali, Malayala, Tamil, Telugu, Kannada, Marathi, Oriya, Bhojpuri, Gujarati, and Punjabi).
The service also has an app, ZEE5 App, which you can use on iPhone, iPad, Android, PC, Mac, Android TV, Smart TVs, and Chromecast.
Want to know more? Here's everything you need to know about ZEE5.
How Much Does it Cost?
ZEE5 is a hybrid of free and premium content. Well, that's true if you're in India. You don't need to sign up to be able to access the channel's catalog. You can do that for free without a subscription. However, free content is limited; most of the titles are only available if you have a premium subscription.
The free access doesn't allow you to watch a lot on the channel. If you want my opinion, I suggest you subscribe to a premium plan. That will give you more options to navigate through, including the ability to stream on five concurrent devices.
As for those who reside in the USA, they have to get a premium plan as no free content is available. The pricing in the US is as follows:
Monthly Pack ($6.99/Month)

Movies, TV Shows, Live TV, and On-Demand content.
3 simultaneous devices.
Easy online payment.

Annual Plan ($49.99)

Movies, TV Shows, Live TV, and On-Demand content.
Five concurrent devices.
Easy online payment.
No Cinemas – Enter Zee Plex
The Coronavirus pandemic is taking over the world. In fact, the highest numbers of cases are recorded in India, with over 6,687,247 individuals so far. To contain the disease, India had to shut down most of the places where people interact in public.
This goes to Indian cinemas as well, as they remain shuttered due to the pandemic. No one saw this coming, but Zee Entertainment Enterprises had other plans when it comes to upcoming cinema movies.
It has announced a premium VOD service – Zee Plex, which brings top movies to the comfort of your homes as it bypasses cinemas and releases them directly online.
The new Zee Plex platform does not require a Zee5 subscription. On the contrary, users only have to create a free account, rent the movie, and stream it directly on Zee5's application.
Unfortunately, such convenience doesn't come without a drawback. According to their website, the movie will be available for two days if remained unwatched.
If played, however, consumers will have up to 6 hours to finish their movie. Otherwise, they'll have to rent it all over again. They can replay the movie as much as they want during this 6-hour duration.
Please note that once purchased, users cannot ask for a refund and since the movie is going to be played on ZEE5, it's also subject to geo-restrictions, which will be talking about next.
Availability
The channel has increased its presence in various international markets, which includes 190 countries. However, since Dish Network is the official provider for Indian channels in the United States, ZEE5 did not launch there. If you try to access the channel in the US, this geo-error message will pop up:
"Entertainment will soon have a new destination. Coming soon to your country."
At least it's better than "Sorry the content is unavailable in your country." Way to cushion the disappointment ZEE5. Regardless of how you people phrase it, it doesn't make that much of a difference because we can get ZEE5 unblocked anytime, anyplace. Read on and find out how to access Zee5 in the United States.
How to Watch ZEE5 Outside India Using a VPN
Although ZEE5 is not available in the US, with the right tools, you can get it with ease. It's called a VPN, an internet tool that helps you spoof your online location to appear wherever the service you're connected to is based.
Once you establish a connection, your whole data will seem to be coming from the server's location, marking you as a current resident in the area.
In ZEE5's case, we shall connect to an Indian server since it's where the channel originated from. Connecting to an Indian server provides you with an IP in the country. That makes you eligible to access the content available there, including the likes of ZEE5, Hotstar, and Sonyliv.
Follow these instructions to learn how you can get ZEE5 in the US using a VPN:
The first thing you need to do is sign up for a VPN service.
Download and install the VPN app on the device which you want to stream ZEE5 on.
Launch the app and connect to a VPN server in India.
After you connect to an Indian server, the VPN will provide you with a temporary Indian IP address that makes it look like you're located in India.
Now that you have an Indian IP, you can easily access ZEE5 from anywhere around the world.
Is There a Top VPN to Use?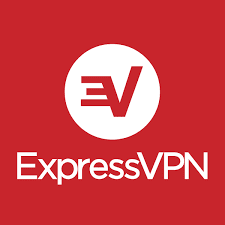 There are several, actually, but I'm going to recommend what I use personally, ExpressVPN. It is the best service provider in the VPN market today.
It has a long, successful history of unblocking content at fast speeds while maintaining customers' security.
It has more than 2800 servers in 90+ countries, including India. So, you'll be unblocking ZEE5 in no time. On the other hand, ExpressVPN excels in the security department.
It provides users with military-grade encryptions so that their data stays protected all the time while they're browsing the internet.
ZEE5 requires a good internet connection. In case you didn't know, a VPN encryption will slow down your internet speed. That's why ExpressVPN provides users with an alternative in the form of Smart DNS.
It's called MediaStreamer, a technology that changes your location without adding security and hiding your identity. However, it does help you stream at full speed and access your local channels. If you're looking for HD streaming, this is your best option.
Alright, so, ExpressVPN is on top of the food chain right now, but that doesn't mean that other VPNs can't do the job. For more information on other top VPN service providers for India, make sure you check out this table below.
Other VPN Benefits
Besides bypassing geo-restrictions, a VPN can perform a lot of functions. Take a look below:
Kundali Bhagya
Ishq Subhan Allah
Bhabiji Ghar Par Hain
Lagira Zhala Jee
Mazhya Navryachi Bayko
Sembarathi
Muddha Mandaram
Andarmahal,
Dance India Dance
Abhay
Poison
Bombers
Postman
Mitta
Watch ZEE5 Outside India
Relive special events and stunning performances from Hindi and regional events like Zee Cine Awards, Zee Kutumbam Awards, etc. Those living in the US can now enjoy what 190 countries are experiencing thanks to VPNs.
With your VPN, you can make ZEE5 your new destination for the latest music, blockbuster hits, and the best international series. What will you use ZEE5 for? Let us know in the comment section below.