How to Watch Big Bash League 2022/23 Live Online
|
Back in 2011, Australian Cricket introduced us to one of its latest professional franchise Twenty20 cricket leagues, the Big Bash League. Now, the BBL is on its way and it will take place on 13 December 2022 and conclude on 4 February 2023. The game of Cricket is very famous across the globe. That's why many broadcasters are available all over the world. But which ones are they? Do you have one in your country? Find out everything as I'll show you how to watch the 2022/23 Big Bash League live in Australia, NZ, India, UK, and anywhere else around the world.
Stream Big Bash League 2022/23 Anywhere – Content Index
Do you want to fill your calendar with one of the biggest cricket events in the world? Well then, here's how you can stream the ninth season of KFC's Big Bash League across the globe:
How to Watch BBL 2022/23 in Australia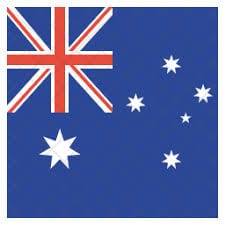 Cricket is a very renowned sport in Australia, just like Hockey is in Canada. Also, many overseas players make the league popular, which expands BBL viewership to a global scale.
If you live in Australia, there are two ways to stream the 2022/23 tournament. First, you have the famous Seven Network, which basically has broadcast rights of 45 games out of 61, including the Finals Series.
7Plus hasn't been around for long, but it sure did make an impact. It's one of the two official broadcasters of the Big Bash League and its totally free. To register, you should provide your email address, along with some other information. That's all.
Once you have a valid account, you can watch BBL 12 on Android, iOS, PC, Mac, Apple TV, Xbox, and Samsung Smart TV.
Another way to watch the League is dedicated to those with a cable subscription. Fox Sports has broadcasting rights in the country and will be airing all 61 matches.
If you have a cable subscription, you can follow up on the cricket action using your Android, iOS, Apple TV, Roku, FireTV, Android TV, Xbox One, PC, and Mac.
Finally, there's Kayo Sports, which will bring you all 61 matches without having to stick to a long-term cable deal. Kayo has two subscription plans, each one will allow you a certain number of concurrent streaming screens. The Basic plan costs you $25/month and the Premium one stands at $35/month.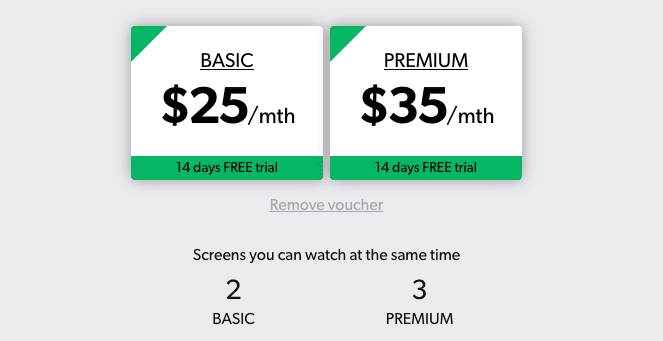 With any of the subscriptions, you can stream BBL 12 live on Android, iOS, PC, Mac, Chromecast, Apple TV, and Android TV.
BBL 2022/23 In New Zealand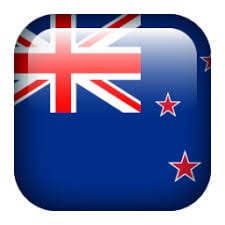 Do you live in New Zealand and want to tune in to all the cricket action come December 13th, 2022? Well, you have no other option than Sky New Zealand.
The channel is one of the biggest sports broadcasters. It has more than 778,840 subscribers across satellite and OTT services, making it the top pay television platform in the country.
You can access the channel if you're a SKY TV customer with the SKY. If you. Available wherever you have an internet connection in New Zealand.
With a valid subscription (12-month contract as a minimum), you can get their Sky Go service. It helps you watch everything in terms of content anywhere you may be in New Zealand.
Once you get that, you'll be able to stream the 2022/23 BBL on your Android, iOS, PC, and Mac.
Stream the Ninth Season of KFC Big Bash League in the US

For quite some time now, NBC Sports has been one of the leading sports channels in the United States. Viewers know it for its diversity in content.
It has the official broadcasting rights to the French Open, the IndyCar Series, NASCAR, the NFL, the NHL, Notre Dame football, Olympic Games, the PGA Tour, the Premier League, and of course, the KFC Big Bash League.
The League will be available on NBC Sports Gold, which can be accessed using iOS, Android, Apple TV, Amazon Fire TV, Chromecast, and Roku.
Also, you can stream the league on Willow TV, which is available on both cable TV and paid subscriptions for PC, Mac, iOS, Android, Apple TV, Roku, Samsung Tv, and IPTV Devices.
Live-Streaming in the UK
Up till 2016, the Big Bash League's broadcasting rights were acquired by Sky Sports. However, after that date, BT Sports took over and now it's the home for one of the biggest cricket competitions in the world.
BT Sport has up to 6.6 million viewers, which shows you how popular the channel is in the United Kingdom. Of course, the channel requires a cable subscription. However, anyone in the UK is required to have a subscription to get TV in any way.
So, I don't think that could be an issue. Moreover, you can watch the League on almost any device available in your household. The service can be accessed on the likes of Android, Xbox, PlayStation, PC, Mac, iOS, Apple TV, and Chromecast.
The KFC BBL in India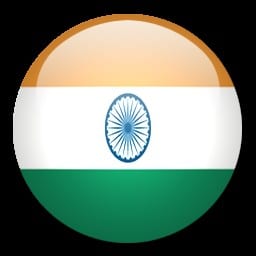 Sonyliv launched back in 2013 and it shook the streaming world to the core. Sony's first OTT streaming channel in India has exceeded more than 30 million monthly users, which gives you an idea about how popular the channel is.
Maybe that's due to its decent array of series, movies, original content, and of course, sports. Cricket is very popular in India, and the service guaranteed BBL rights. Now, if you live in the country, you can find a home for the sport.
The service is very cheap and allows you to subscribe across various durations. You can even opt for it for only seven days. Your subscription cost varies according to the duration. Here are the subscription plans:
1 Year (₹499)
6 Months (₹299)
1 Month (₹99)
7 Days (₹29)
Once you get a subscription, you can join the 30+ million fans and watch the BBL live on Android, iOS, Android, TV, Sony Bravia TV, or Chromecast.
The BBL Official Broadcasters – A Quick View
I've explained above which channels are available in specific countries. However, there are more official broadcasters in different regions. If yours wasn't mentioned above, check the list below:
The 2022/23 Big Bash League – Inside the Field

The league takes place between December 13th, 2022 and February 4th, 2023. It will be the ninth season and is predicted to have a record viewership than any other previous season.
The format has changed this year. We know that eight teams used to play each other with a total of 32 matches (Including playoffs). However, in the 2018/19 season, it all changed as every team will play each other twice (home and away).
Now, there's something very interesting that goes on in the final. The match will be played on the home ground of the team with the highest points table. That gives them the advantage of home crowd support.
The full schedule is out and you can see it on BBL's official webpage. Below, I'll show you what goes on in the first week of the tournament. Here you go:
Watch the Big Bash League Anywhere
Now you have everything you need to know about where you can watch the Big Bash League. A lot of countries have official broadcasters and I've stated all the info in the guide above.
Make use of the information you got today and never miss a cricket match from this outstanding tournament. If you have any further questions, please make sure to drop them in the comments below. I'll reply to you as soon as possible.