If you're an advanced programmer, I'm quite certain you've heard of CVS and SVN. Well, these code sharing and publishing services are kind of in the past now. Github is the new player in the technology industry, and we can tell why developers are excited about it. However, the open-source project is blocked in certain regions. But that doesn't have to be the case for long. With a VPN, you can access Github's website despite your current location; you just need to know which VPN to work with. So, without further ado, here are the best VPNs to unblock Github anywhere.
Best GitHub VPN – Content Index
Can't get your hands on the largest host of source codes across the globe? Well then, the following guide will show you everything you need in terms of how to unblock GitHub anywhere and what to use to get the job done.
GitHub – The Most Popular Cat on the Internet
Back in 2008, Logical Awesome LLC was introduced to the world by Chris Wanstrath, P. J. Hyett, Tom Preston-Werner and Scott Chacon using Ruby on Rails.
Now, the name has changed, but the word Awesome remained as a title this open-source deserved. Known nowadays as Github, the Microsoft subsidiary is a host for software development version control.
On Github's website, you can host and review code, manage projects, and build software alongside millions of developers all over the world.
As I mentioned, the company was acquired by Microsoft in 2018 for $7.5 billion. You get to sign up using three methods: free, professional, and enterprise accounts.
Free accounts were usually used to host open-source codes. However, by 2019, GitHub offered unlimited private repositories to all plans, including free accounts. No one remains left out anymore, huh?
The website became very popular throughout the years. It has more than 37 million users and 100 million+ repositories. That includes a minimum of 27 million public repositories, which technically makes it the largest host of source codes across the globe.
The Git to the Hub
If you want to understand GitHub better, you should first wrap your head around what makes it what it is today. Let's start with the Git part. Similar to CVS, it's an open-source version of the control system. The brain behind that is Linus Torvalds, you might know him from the worldwide phenomenon, Linux. It's similar to the likes of Subversion, CVS, and Mercurial, to name a few.
You see, when developers create anything, they keep on updating the codes, releasing new versions every now and then. These control systems keep track of these revisions and store the modifications in a central repository.
That helps developers around the world to easily work with each other as they download any version, make changes, and upload their work for other people to download.
Most users who operate Linux should be familiar with this process. It is pretty common for downloading needed files—especially in preparation for compiling a program from source code. Isn't that right Linux geeks?
But what makes it better than other systems? Well, Github stores file changes more efficiently, and it guarantees file integrity. That's the Git part.
I don't think the Hub section needs a long explanation, though. We've established the system, but where do people get what they want – the Hub. GitHub.com is where developers store their projects and network with like-minded people. That's all.
Availability – Users Can't Get the GitHub
GitHub emerged from the US, and because of that, the company has to comply with US export laws. The website is available across the globe except in certain countries. Unfortunately, users in some regions will no longer be able to access the service. That includes Syria, Iran, Crimea, North Korea, and Cuba
Back when Barack Obama was still president, he imposed sanctions on Syria and Crimea. Now, Donald Trump upped the game and signed off on new trade sanctions against Iran.
The Microsoft-owned company addressed how it's blocking users. It's not going after nationalities or ethnicities; it's relying on users' IP addresses to determine an individual's location. If you live in one of the regions mentioned above, this geo-error message will pop up:
"This repository has been disabled. Due to U.S. trade controls law restrictions, this repository has been disabled."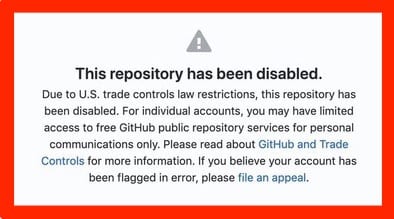 Don't think that the company is not aware of the harm it's causing developers in the country, but what can they do. They have to abide by US law. Even Github's CEO Nat Friedman has explained how unfortunate this issue is. According to his tweet: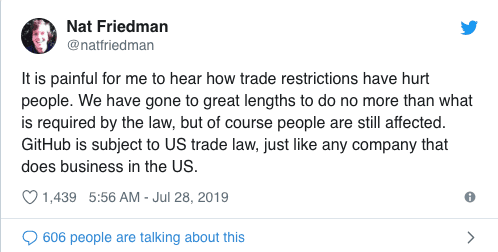 Well, it doesn't have to stay that way. That's why this guide existed in the first place. Let's jump right into the Github unblocking process.
GitHub Everywhere – The Steps
Although GitHub doesn't tolerate this method, it's still the only way to do so. Yeah, circumvent geo-restrictions and change your location using a Virtual Private Network.
A VPN allows you to securely access a private network and share data remotely through public networks. It's like a private tunnel or a firewall that protects your data from online threats.
Alongside the military-grade encryption, your data will appear to be coming from the country where the server you connected to is based. For example, if you connect to an American server, you'll receive a US IP address, which technically marks you as a US resident.
As a result, you'll be able to access US-based content despite your current whereabouts. With that said, let me show you how you can unblock Github anywhere in the world:
First, take a look at the VPN providers presented below and subscribe to one of them.
After that, while still on their official website, download and install their VPN app. If you can't find it, use your native App Store.
Next, log in with your username and password.
Navigate to the server list and connect to a US server.
Finally, launch GitHub's website and use it just like any US-based developer.
Best VPN to Unblock GitHub Anywhere
GitHub is an essential resource for millions of developers around the world. But when we speak of VPNs, there are hundreds on the market. However, few of them are trustworthy, reliable, and credible.
You can't just trust any VPN provider you might stumble upon. Certain factors should be taken into consideration before you invest your money in a provider (emphasis on Invest your Money).
Why? Because I'm not going to be talking about free VPN providers. These services will do you more harm than good, if good is an option, to begin with.
You'll read a section after the review about the dangers of free VPNs and some other premium ones that might have shifted allegiance. For now, let's focus on the best VPNs to unblock Github around the world. Let's go.
ExpressVPN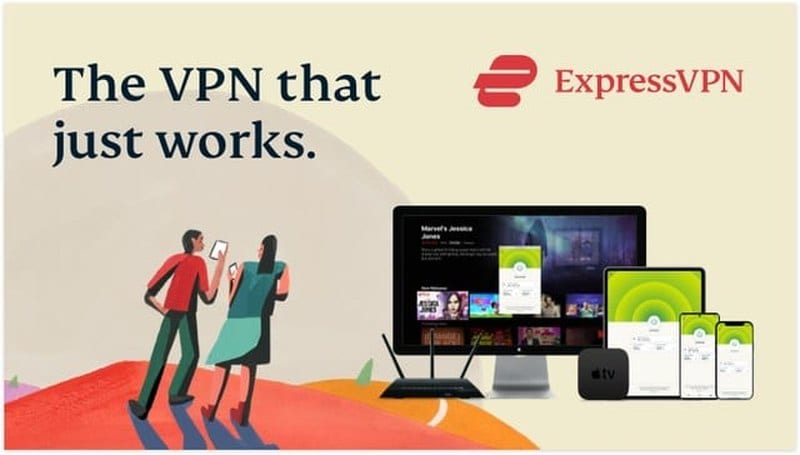 ExpressVPN has been around since 2009, offering users the best quality in the industry. Yeah, that's probably why it took the first spot on our list for today. But what makes it so special? Well, it's the features it provides of course.
The service boasts more than 3000 servers in 160 locations across 94 countries. If that doesn't give you an unlimited source of geo-restricted content, I don't know what will. Furthermore, ExpressVPN has proven over time that it can work around the strongest blocking mechanisms in the world.
You can even access whatever you want in China in spite of the Great Fire Wall. So, if a VPN can circumvent the Great Firewall of China, bypassing Github's restrictions would be a piece of cake.
Also, ExpressVPN allows Linux users to use its dedicated app on their device. Well, that's a critical feature in case you're using Github, no?
Users' privacy should come first when you want to unblock Github. Let's not forget that you're in countries with high restrictions, such as Iran. The country also blocks VPNs in the territory, but it wasn't able to stop ExpressVPN from giving users the online freedom they want.
The provider is consistently fast and has stealth servers to help you bypass any ISP blocks. Subscription-wise, ExpressVPN is a little on the pricier side, but you'll be getting what you're paying for eventually.
Pros
Strict no-log policy
Huge server network
Blazing fast speeds
30-day refund policy
MediaStreamer (Smart DNS)
AES-256 encryption
Live-chat support
Cons
It costs a bit more than others
BulletVPN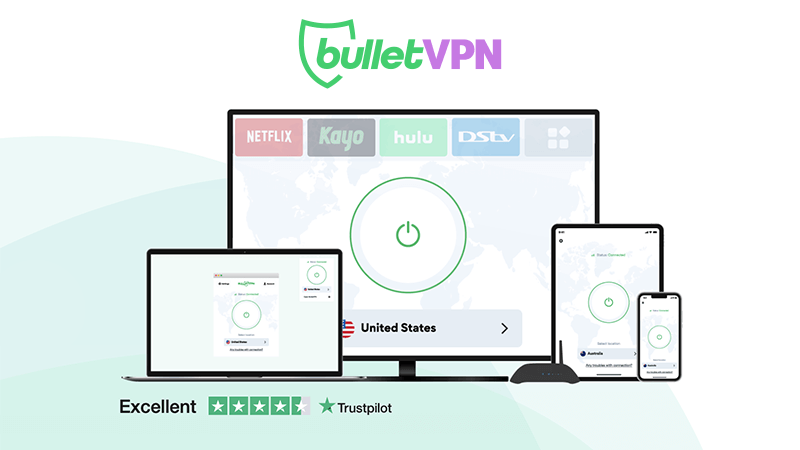 BulletVPN is not that big of a provider, but the security impact it has on the industry is quite grand. When we speak of its server network, it has 154 servers in 55 countries.
What's also great about their server network is that the servers it offers are strategically pinned in highly demanded countries, including the US, UK, and most of Asia.
What's even more impressive is that this newcomer can unblock Netflix and the likes without a hitch. If those giants are unblockable, what can we say about GitHub?
As for security, BulletVPN offers you the choice between five different VPN protocols, including PPTP, L2TP, OpenVPN, IKEv1, and IKEv2. In terms of safety, you should always go for OpenVPN.
Furthermore, BulletVPN also adds a free Smart DNS proxy to its services, making it a full hybrid provider with lots to offer. Let's not forget that it's one of the fastest VPNs out there as its servers are well-optimized for HD streaming and online gaming.
All the VPNs on our list offer a Kill Switch. However, BulletVPN adds an extra helping hand in the form of Bullet Shield. It's a technology that doesn't allow you to connect to the internet unless you're connected to one of BulletVPN's servers. If that doesn't boost your privacy, I don't know what will.
In case the VPN doesn't meet your expectations (which I doubt), you can always ask for a refund within 30-days of purchase.
If you'd like to know more, take a look below:
Pros
Zero-loggin policy
Several VPN protocols
Very fast servers
154 servers in 55 countries.
Free Smart DNS feature
Bullet Shield
Compatible with various operating systems
Five sumultaneous connections
30-day cash-back policy
Automatic kill switch
NordVPN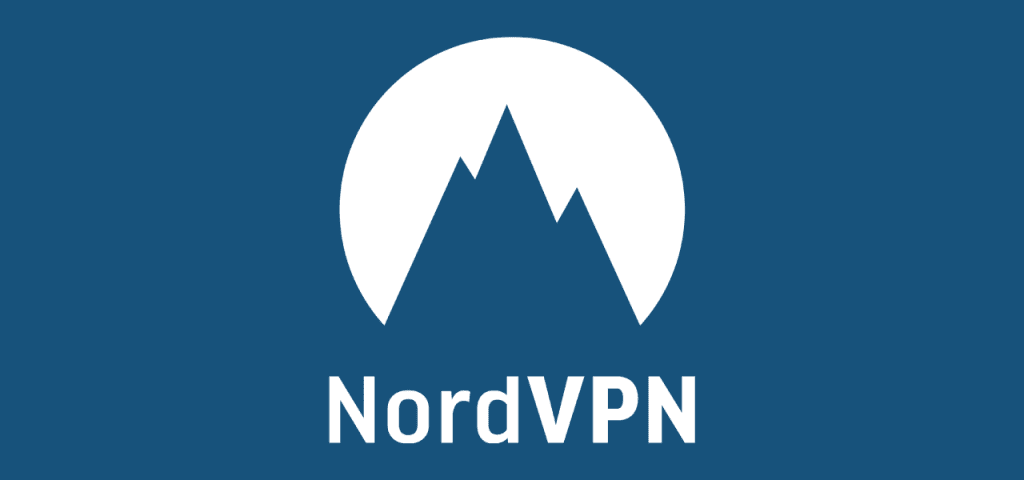 NordVPN is another way to unblock GitHub but at a lower price. But the price is not the best quality NordVPN has. Well, it's everything this provider offers. Let's start with the basics. NordVPN is based in Panama, so there's no data retention as it's far away from the reach of the Five-Eyes.
The service has servers all over 60 countries. It's less than ExpressVPN in terms of reach, but not when it comes to numbers. The whole server network is around 5000, making it the biggest among all the VPNs in the industry.
NordVPN proved that it could unblock restricted content no matter what country you're in. Take Netflix, for example; its strong block hasn't been able to stop NordVPN from accessing its American content.
As for security, NordVPN uses AES-256-GCM encryption with a 2048-bit DH key. That's not all; you have to check its exclusive features, which include Double Hop encryption and CyberSec.
First, the double VPN feature is a mechanism that reroutes your data through two VPN servers instead of one. That way your traffic gets encrypted twice, making it even more secure than it was before.
CyberSec, on the other hand, is a way to fend off any unwanted software that might target your device. That includes viruses, malware, and any malicious software the World Wide Web has in stores for you.
Nord allows you to use your VPN account on six devices simultaneously. Not to mention, you can test this VPN thoroughly thanks to its 30-day money-back guarantee.
Pros
2048-bit encryption
No-log policy
Free Smart DNS
4900+ servers in 59 countries
Double-Hop VPN
Six concurrent connections
CyberSec feature
30-day refund guarantee
Cons
Speed tests where a bust on some servers
SurfShark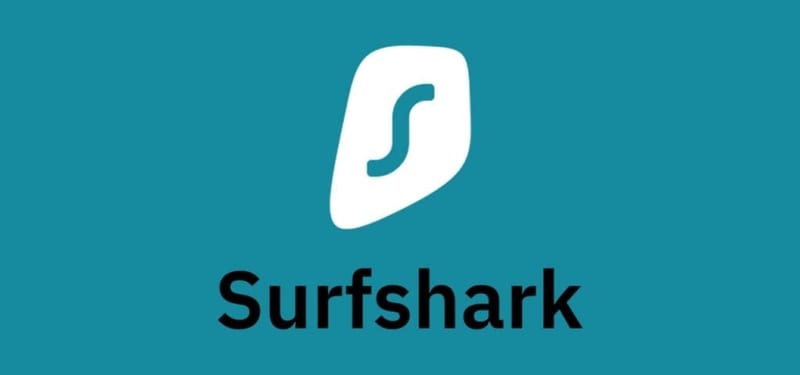 Surfshark is kind of the new kid on the block. It's still new, but don't let that fool you. It has enough features to rival the giants, including the likes of ExpressVPN.
The VPN provider allows unlimited simultaneous connections, which means that you and everybody you know can benefit from one VPN account. I'm quite sure that no other VPN provider offers such a service.
As for its server network, SurfShark has over 800 servers in fifty countries. It's quite big considering that the service is still new. You might want to know that SurfShark is also capable of unblocking Netflix on any server.
SurfShak adopts a strict no-log policy, which ensures that the company doesn't store your data or keep track of your browsing activities. Furthermore, the VPN excels in the security department, but withers speed-wise. Honestly, not all the servers I tested were slow, just some of them. That's a bit promising at least.
The provider also allows you to ask for a refund if the service doesn't meet your expectations. All you have to do is contact their support team via live-chat within 30-days of purchase. After that, you can get a full refund.
Pros
Military-level encryption
Unlimited concurrent connections
2000+ servers in 65 countries
Unblocks Netflix
Automatic kill switch
Double VPN
Zero-logging policy
Free Smart DNS
Cons
The monthly subscription is a bit expensive
Bumpy speeds on some servers
GitHub vs. Unreliable/Free VPNs

If you're looking to save up some money by signing up for free VPNs, don't. No, seriously, don't.
You're probably reading this because you're tempted to get one, and I highly suggest you look the other way.
Free VPN providers are just glorified proxy. They can see all your traffic, and do with it what they want – including logging. You never know a VPN's true allegiance unless your expertise lies in that field.
I've been reviewing VPNs for a long time now, and up till now, I still advise against free ones.
You tell me, how can a VPN afford its servers (which cost a fortune) if it doesn't charge for its services?
Easy, you become their main source of income. These services sell your data to sister companies in exchange for revenue. Why would anyone want that?
Oh, they claim they keep no logs? Of course. That is exactly what a malicious VPN provider would claim. In short: the only safe assumption is that every free VPN provider logs. So stay away.
It took me a lot of time to do this review just to help you out. So, don't trust any VPN just because you see it lying there. Even premium providers have their demerits. Isn't that right HideMyAss?
The VPN handed over potentially incriminating data to the feds in response to a court order. No matter what the reason is if you state that you keep no logs, where did this data come from? Be careful. The VPNs on our list do not keep logs. Make use of the information you got here today.
Best VPN for GitHub – Parting Words
Well, there you have it. No matter where you reside, whether it's Syria, Iran, the UK, Australia, or anywhere else in the world, you can access GitHub effortlessly. Just remember to pick a VPN that suits your needs.
Each and every VPN provider above will unblock GitHub. However, don't forget about what you're looking for in terms of privacy. Read the review well and let me know in the comment section which VPN provider you chose as your online companion.