Understandably, you want to make the most out of your Android TV. And what better way to do that than install Hulu on it? While Hulu is geo-blocked outside the US, there are ways you can get it abroad.
The fact that you're outside the US matters little because I'm about to lay on you some unblocking processes. Read this guide if you want to get Hulu no matter where you are.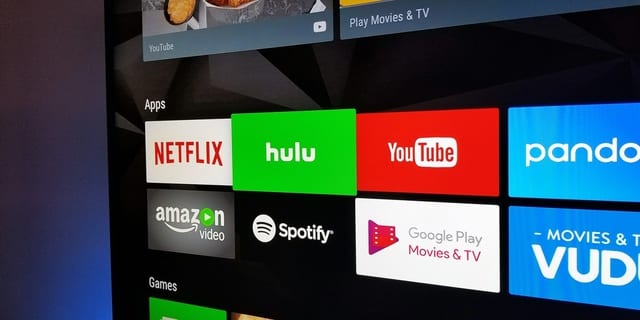 Stream Hulu on Android TV – A VPN
You probably seek your Android TV for entertainment. Then why not make it your primary source of entertainment by getting Hulu on it? You don't have to worry about the restrictions imposed on Hulu because you can easily bypass them with a VPN.
A Virtual Private Network works by creating a safe and secure digital tunnel. Then, it takes all of your data and transports it through that tunnel. The first thing it would be doing is providing you with security protocols that will surely keep you safe when online. The other thing would be granting you a new IP address. You see, that tunnel is the product of a server you connected to. The moment you connect to a VPN server in a different country, the VPN reroutes your data through that server. By the end of the rerouting process, you would appear to be in the country where the server you connected to is located.
Steps
To watch Hulu on Android TV using a VPN, you must do the following:
Select a VPN that can grant you access to Hulu.
Second, set up the VPN application on your Android TV.
Sign in using your VPN account and start exploring the app.
Look for US servers and connect to one.
Get an American IP address to appear as a US local.
If you manage to open the Hulu application, you'll know the connection was made.
Stream everything Hulu has to offer.
Best VPN for Hulu on Android TV
Installing a secure and robust provider like ExpressVPN on your Android TV is not hard at all. The company owns an easy-to-use Android app, which can be easily installed. Upon subscription, you get 30 days to try the service out. In case you didn't like it, you can get your money back.
This means that subscribing to this VPN is risk-free. ExpressVPN has made a name for itself for its unblocking capabilities and streaming speeds. You won't find a better option. But if you insist on looking, the table below has some of the top Hulu VPNs that can help you out.
VPN Benefits
Streaming has become the most popular medium for viewers who want to watch their favorite content. And Hulu is one of the biggest US streaming services available. You can stream Hulu outside the US on your Android TV without facing any restrictions.
While bypassing geo-restrictions sounds good an all, being anonymous when browsing and maintaining your online privacy are benefits worth paying attention to. Such are the advantages of making use of a VPN service provider. With that being said, you'll find what a VPN has to offer interesting:
Increase speed rates: Using a VPN prevents your ISP from throttling your internet connection while you're streaming or torrenting.
Bypass restrictions on content: By rerouting your traffic through servers around the world, you get to access worldwide content.
High-security levels: When your data passes through the digital tunnel, it leaves it encrypted and protected. Having your data wrapped in protocols keeps malicious attacks and third parties away.
Online anonymity: With your data being encrypted, no one can know who you are when you are browsing the web.
Escape monitoring: Once you're connected to a VPN, your ISP can no longer see what you are up to.
Watch Hulu on Android TV TV
When looking for ways to stream Hulu, it's good to know that your Android TV serves as the perfect streaming medium. And with a VPN, Hulu can be accessible. The best news is that you get to stream Hulu quite easily on your Android TV even if you were outside the US.
So, what is it going to be? I'm excited to know your thoughts on this.