How to Watch Super Channel Outside Canada
|
When a channel has the word Super in it, we think it's worth checking out. Well, when we saw what Super Channel has to offer, it instantly got our attention. This Canadian channel has everything you need in terms of movies, shows, eSports, and more. However, it's only available in Canada.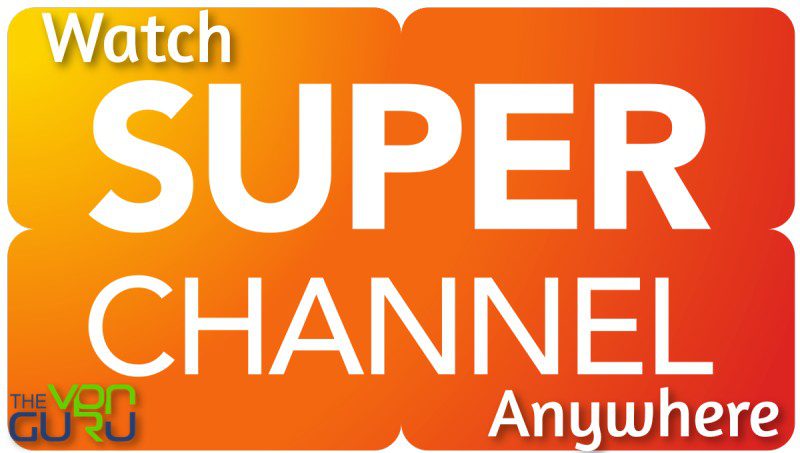 Super Channel is one of the most popular streaming services in the Canadian region, period. But that's about to change today as it's going international.
In other words, we're here to help you bypass the regional restrictions imposed on Super Channel's content. Just follow this guide and you're all set.
Super Channel Everywhere – Quick Guide
Time needed: 5 minutes
It's simple. To unblock Super Channel outside Canada, the following steps are required:
Sign up with a VPN service.

We highly recommend ExpressVPN as it has speedy servers in Canada.

Get the VPN application.

Download and install the VPN client on your device.

Activate the VPN app.

Sign in with your username and password.

Connect to a Canadian server.

This process will give you a Canadian IP address.

Launch Super Channel's website or app.

We'll show you how to get the channel on any device in a comprehensive guide below.

Watch Super Channel anywhere.

Enjoy what Super Channel has to offer wherever you may be.
Unblock Super Channel – The Full Guide
Do you want to know more? Then we highly suggest you go through this comprehensive walkthrough:
What You Need
To get Super Channel in your region, everything on the list below is required:
A VPN subscription.
Super Channel compatible device.
A Canadian cable provider subscription.
Super Channel – A Canadian Super Service
Super Channel has been around for quite some time now. It first launched in 2007, bringing theatrically released, first to television motion pictures and television series, along with documentaries to the screens of Canadian residents.
However, the service does not target those who decided to join the cord-cutting revolution. Only users who have a valid cable subscription can access Super Channel's content.
You get to access four channels once you sign in:
Fuse: You get to watch several movies, TV shows, documentaries, and concerts.
Heart & Home: More into family-oriented movies and shows.
Vault: Focuses more on hand-picked, fan-favorites, critically acclaimed films.
Ginx: Focuses on eSports-related programming
Furthermore, you have Super Channel On-Demand, which is available at no additional charge to new and existing subscribers to a Canadian TV provider. However, it's not available to Bell Satellite customers. Here's what their official website says:
*Super Channel On Demand is not available to Bell Satellite customers at this time. Please check with your television service provider for availability."
There you have it. You must have a cable provider account in order to watch the channel's content. Make sure to ask your friends or family members living there for one.
Availability
As grand as it is, the World Wide Web is not as free as you might think it is. A lot of websites and services limit user access based on their physical location.
This blocking mechanism is often implemented for the sake of copyright restrictions. The service's database map out IP addresses' physical locations to manage and enforce what we call geo-blocks.
For example, Super Channel requires a Canadian IP address to operate. If you're outside the country, you're bound to have a different IP. Therefore, the service will terminate your access once you try to view its content.
Even if you were a valid subscriber to any of the providers above, once you leave the country, your subscription will cease to exist. Well, technically, it does exist, but it will go to waste. This is the geo-error message you'll be getting if you try to watch the channel overseas:
Error Code: PLAYER_ERR_GEO_RESTRICTED" "This video is restricted from playing in your current geographic region."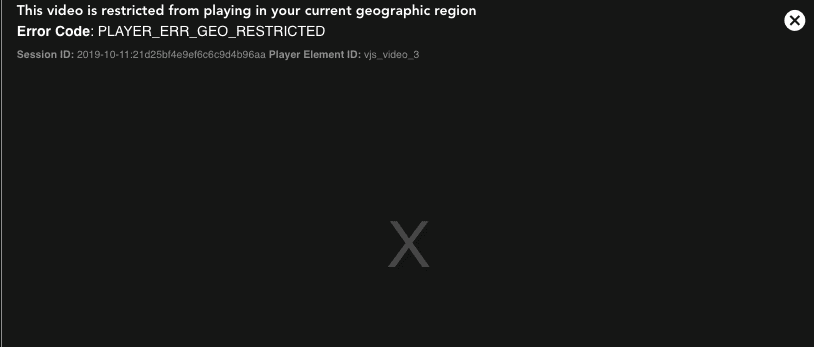 In case that wasn't proof enough, here's what their official page states:

"Super Channel is a national pay television service and is licensed to operate within Canada. We unfortunately do not provide our service outside the 10 provinces and 3 territories of Canada."
With that said, all you need to do in order to unblock Super Channel outside Canada is follow the steps presented above.
What is a VPN?
To access Super Channel outside Canada, you need to fake your location and appear as if you're in the country. Technically, that's doable with the help of a Virtual Private Network.
A VPN is a piece of software that reroutes your data through a private tunnel, encrypting it in the process. Your traffic travels through that tunnel and reaches one of its servers in a country of your choosing.
Once the connection is established, the VPN will mask your identity and location and assign you an IP address in the selected country. As a result, you'll appear as if you're browsing the internet from that region, which will grant you access to restricted content there.
For example, if you want Super Channel, you need a Canadian IP address. That's easily acquired if you connect to a VPN server in Canada. Not only will you get the service, but also other Canadian TV channels such as CTV, TSN, Sportsnet, and more.
Recommending a specific VPN doesn't come without proper evaluation. For the past few years, I've come across hundreds of VPNs. So far, ExpressVPN was one of the few to impress me. The service has more than 3000 servers in 94 countries. So, if unblocking restricted content is your goal, you won't be running out of options.
As for privacy, ExpressVPN provides the best features you could ask for. That includes a kill switch, a strict no-log policy, and split tunneling, along with several others. I already mentioned that it's one of the few that impressed me, which means there are more. Check them out in the following table.
Super Channel Anywhere – FAQ
A lot of you may ask, what's so special about such a service. Find out more in the following section:
What Can I Watch on Super Channel:
Here are a couple of titles you'll be able to watch once you unblock the channel in your region:
Cedar Cove
American Gods
Berlin Station
Condor
Deep State
Fortitude
Harlots
Mr. Mercedes
Workshop
The Oath
Little Women
Howards End
Ginx Plays
Get Shorty
The Dojo
Damned
Christy
HUD
IRL
The OP
Do I Need to Subscribe to Super Channel?
Yes, you do. But first, you must have a Canadian cable subscription if you wish to subscribe to Super Channel.
I'm a Bell Media Customer, Why Can't I Access Super Channel?
Unfortunately, Super Channel is not available to Bell Satellite customers.
What is Super Channel On-Demand?
Super Channel On-Demand is a streaming service that comes for free with each subscription.
Stream Super Channel Anywhere – Parting Words
Although the service can be accessed through all major cable and satellite providers in Canada, all that goes to waste if you leave the country.
Luckily, you have VPNs to save the day. All you need is a connection to a Canadian server and you can watch Super Channel anywhere. If you have any questions, give us a shout-out in the comment section.