Cricket is one of the world's most followed sports. Fans in India, Pakistan, UK, Australia, New Zealand, as well as the USA follow Cricket games religiously. Whether it's the Big Bash League, ICC World Cup, Champions Trophy, IPL, or The Ashes, chances are there's an official channel you can use to watch all the action live online. In the article below, we take a look at the best cricket streaming channels from around the world. Learn how to stream Cricket on PC, Mac, Android, FireStick, Apple TV, Roku, Android, or iOS.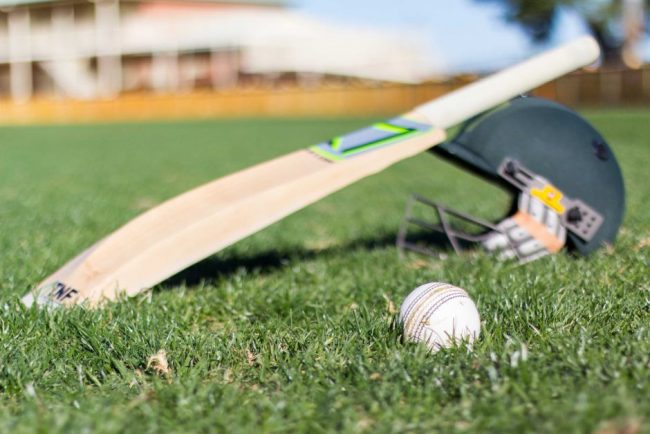 Best Cricket Streaming Channels
Hostar
In case you live in India, you can watch all major Cricket events live online via Hotstar. The popular streaming channel can be accessed on PC, Mac, Android, iPhone, and iPad. While some events are free to watch, you do need a paid Hotstar subscription to watch premium content.
Sky Sports
Cricket fans in the United Kingdom can follow all major cricket action live on Sky Sports. Last summer, the British broadcasting giant even launched a dedicated cricket sports channel. If you do not have a Sky Go subscription, you can alternatively sign up with Now TV which offers identical content online. Sky Sports has gained exclusive broadcasting rights of all England home Tests, ODIs and T20s, women's matches and county cricket until 2024. You can download and install the Sky Go or Now TV app on Android, iOS, PS4, Apple TV, Roku, and Xbox One devices.
WillowTV
Although cricket is not very popular in the United States when compared to baseball, basketball, football, and NASCAR, many American as well as expats living in the US follow the sport online. Willow TV is a dedicated sports channel that focuses on everything related to cricket. It's available on PC, Mac, Android, iOS, Apple TV, Smart TV, and Roku.
Fox Sports Australia
If you're living down under, Fox Sports is the best channel to watch live cricket matches online. Channel 9 and Channel 7 also broadcast major cricket events. The Australian Fox Sports app is available on Android, iOS, and Apple TV devices.
Sky Sports NZ
Just like the UK, Sky Sports is also the home of sports in New Zealand. Currently all of New Zealand's international cricket matches are televised live on Sky Sports NZ. Cricket coverage from Australia, England and India is also included.
PTV Sports
PTV Sports is a Pakistani sports channels. Cricket is the most popular sport in Pakistan. Therefore, PTV Sport is one of the most visited sites in the country.
Best VPN to Watch Cricket Live Online
Unfortunately for cricket fans, all of the channels listed above are geoblocked. That means that you cannot watch live cricket matches on these channels in case you're currently living abroad. To bypass regional restrictions, and unblock your favorite cricket channel overseas, you need to spoof your online location using VPN. Virtual private networks are tools that allow you to enhance your security and privacy while browsing the web. You can also use VPN to unblock geo-restricted channels from around the world.
Unblock Geoblocked Channels: There are many cricket streaming services that can only be accessed from certain countries around the world. With VPN you can bypass these regional restrictions.
Bypass ISP Throttling: Ever noticed that your Internet speed is decent if you are browsing websites but suddenly drops when you are watching videos online? If that is the case, your ISP is probably throttling your Internet speed. Using VPN basically allows you to avoid that from happening.
Ultimate Privacy: Add an extra layer of privacy and security to all your online activities.
VPN Applications: You don't have to be a tech-freak to set up a VPN connection thanks to user-friendly VPN apps on PC, Mac, Android, iOS, and FireStick.
ExpressVPN are the best VPN service provider you can use to bypass geographic restrictions imposed on various sports channels. They have VPN servers all over the world and even offer a 30-day money-back guarantee.
How to Watch Cricket Live Stream Online – Final Thoughts
Do you think there's a cricket channel that we should've mentioned in the list above but didn't? Have you tried any of the sports channels we suggest to stream cricket online? Share your thoughts and experience below.