How to watch OCS outside France? OCS broadcasts almost all their series in English with French subtitles. French expats living in the US or the UK can't access OCS due to regional restrictions. Why are the shows in English if they're restricted to France alone? The French want to improve their English? What about the Americans who would really appreciate a slice of that action. OCS,  previously known as Orange Cinéma Séries, is a French group of dedicated movies/series TV channels operated by Orange S.A. This channel, unfortunately, is inaccessible by those living in Germany, Canada or Australia whose IP addresses reveal their real location. However, using a VPN is their ticket to watching all the blockbusters, comedies, classic and action films OCS has to offer. Read on to find out how.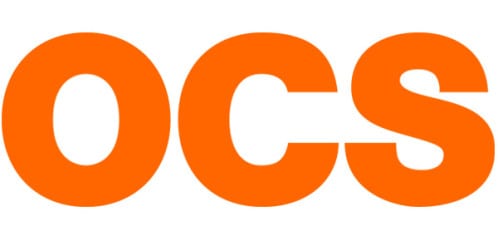 How to Watch OCS Outside France Using a VPN
It's been announced back in 2017 that OCS will ultimately become the sole broadcaster of HBO programs in France. The historic alliance between HBO and OCS made 2.6 million subscribers very happy as OCS  became the only TV and SVOD service to broadcast HBO's upcoming series: Big Little Lies, the final season of Girls, the last two seasons of Game of Thrones, and the new seasons of Westworld. Great, all the more reason to want to get and watch OCS. Want to know how to get it? The first thing you'll need is a VPN service provider, you'll find the rest of the instructions below.
Sign up with a VPN provider (preferably ExpressVPN).
Download and install the VPN app on the device you wish to stream OCS on.
Launch the application.
Connect to a French server to get a French IP address.
Enjoy watching all of OCS Max, OSC City, and OCS Go.
The VPN service provider capable of bypassing OCS geoblocks would be ExpressVPN.This service provider has always been at the top of the game in terms of speed and security. Having such features means that  ExpressVPN is the best choice for streaming online content. Should you wish to check other options, make sure you take a look at the table below.
Advantages of a VPN
A Virtual Private Network, popularly referred to as VPN is basically a network of computers used to access the Internet through a secure tunnel or private network. Your data and online traffic are encrypted way before reaching the public network (the Internet). This means you can do whatever you want online with complete anonymity. There's more to what a VPN can offer, take a look:
BETTER NETWORK SPEED
VPN users experience increased Internet bandwidth and fast speeds with no interruptions.
ACCESS GEO-RESTRICTED SITES
You can access American Netflix, Hulu, HBO, BBC, or any other geo-restricted channel or service with a VPN.
SAFE USE OF PUBLIC WIFI
The risks of hacking attempts and malicious attacks are higher when using public WiFi, however, with a VPN connection, your data and activity are kept secure and safe.
 ANONYMOUS BROWSING
A VPN masks your real IP address and replaces it with the IP of the server you chose to connect to. This gives you complete internet freedom and allows you to go online without revealing your true identity.
Watch OCS Outside France
OCS's contract with HBO granted OCS complete exclusivity. Thanks to that agreement, the French channel has privileges other channels dream of sinking their teeth into. The more versatile the channel becomes, the more people would want to watch it. Although watching it has to be done via a VPN, we hope that geo restrictions one day become a thing of the past. Like how great would it be if anyone could watch anything, anywhere?