Amazon Prime is a global service that offers its users everything from TV shows to home deliveries. However, Amazon doesn't offer the same features to all Prime users. To date, the American Amazon Prime has the best services. Canada, for example, didn't get access to Prime video or Prime Music at the same time as the US. Canadian Prime users had to wait till 2016 and 2017 to get Prime video and music, respectively. Even now, Amazon Prime in Canada still falls short compared to its US counterpart when it comes to offered content. In this blog, I'll show you how to unblock American Amazon Prime in Canada using a VPN or a Smart DNS.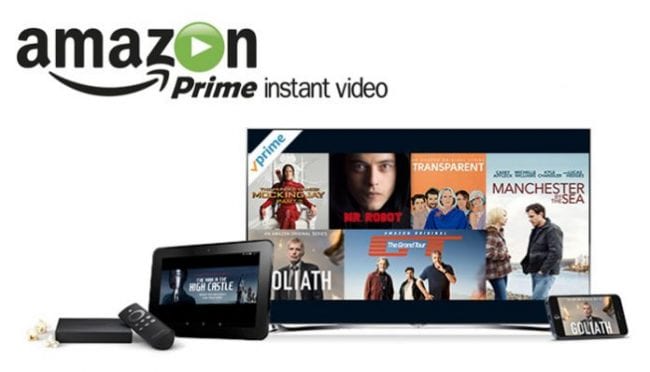 How to Watch US Amazon Prime in Canada via VPN
Canadian Prime users are very much aware of how badly their offered content fails in comparison to that of the US. Many online service platforms, including Amazon and Netflix, offer both North American countries completely different services.
That being said, it's actually very easy to spoof your Canadian IP in favor of an American one. Once you get yourself a US IP, you'll be able to unblock all US content on your Canadian subscription. All you have to do is get yourself a VPN. Here is a step-by-step guide on how to do exactly that:
Sign-up with a credible VPN provider (check out suggestions below).
Download and install the VPN app on Mac, Windows, Android, or iOS devices.
Launch the app and connect to a US server.
Access Amazon Prime and enjoy the American content!
See? Very easy.
How a VPN can give you a US IP
Short for Virtual Private Network, a VPN is a cybersecurity tool you can use to tunnel your traffic and encrypt all of your data. Your traffic specifically gets re-routed through a secure tunnel on a server offered by the VPN service. Once you connect to that server you automatically end up changing your IP. In other words, connecting to a VPN service will change your IP to match that server's location. All Canadian users need to do is connect to a US server to get an American IP!
Best VPN to get a US IP
Now that you know how a VPN can give you a US IP, let's talk about which VPN you should be using.
Our experts suggest using ExpressVPN to change your IP address to an American IP. The reasoning behind this is simple; ExpressVPN is one of the few VPN services that can still consistently unblock US Netflix and UK BBC. The resources behind this VPN provider are huge so you can trust in the service you'll be receiving. To add to that, ExpressVPN has:
2000+ servers in 94+ countries.
A transparent privacy policy and a strict zero-log policy.
A Kill Switch.
5-star customer support via live chat.
30-day money-back guarantee, no questions asked.
If ExpressVPN doesn't seem like the provider for you, check out these top-tier providers instead:
How to Watch US Amazon Prime in Canda via Smart DNS proxy.
As mentioned above, a VPN is primarily a cybersecurity tool. Users who don't care much for the added security of a VPN can still unblock American Amazon Prime in Canada using a Smart DNS proxy.
A Smart DNS proxy won't actually hide your IP address, but it will use proxy servers to unblock a variety of channels for you to watch. The good thing about a Smart DNS service is that you'll be able to access channels from different countries simultaneously. It is important to say, though, that not all Smart DNS services unblock the same channels.
If you're interested in exploring this option, try out Unlocator. It can unblock US Amazon Prime in addition to a variety of popular channels. This particular service is one that I personally use, and has yet to disappoint me throughout my subscription. They even have a free 7-day trial (you don't even need a credit card for this) that you can benefit from. Here's how you can unblock Amazon Prime in Canada with Unlocator:
Go to Unlocator and sign-up for the free 7-day trial.
Check out their tutorials and guides to configure the service on Xbox, Fire TV Stick, Roku, Chromecast, Mac, PC, Android, Apple TV, iOS, PS4, PS3, and a multitude of other streaming platforms.
Enjoy US Amazon Prime!
Watch US Amazon Prime in Canada – Final Thoughts
Personally, I don't think that a person's geographic location should effect the kind of service they receive from a streaming platform. That being said, international copyright laws do get in the middle of total global content equity. For Canadians looking to access their neighbor's content library on Amazon Prime, your best best for unblock geo-restricted content is to use a VPN or a Smart DNS proxy.