Everybody deserves their privacy while surfing the web or doing personal chores in the real world. However, keeping your private information safe in this widely-connected society is becoming next to impossible.  What is arguably the biggest downfall of society today is our obsession to all things related to technology.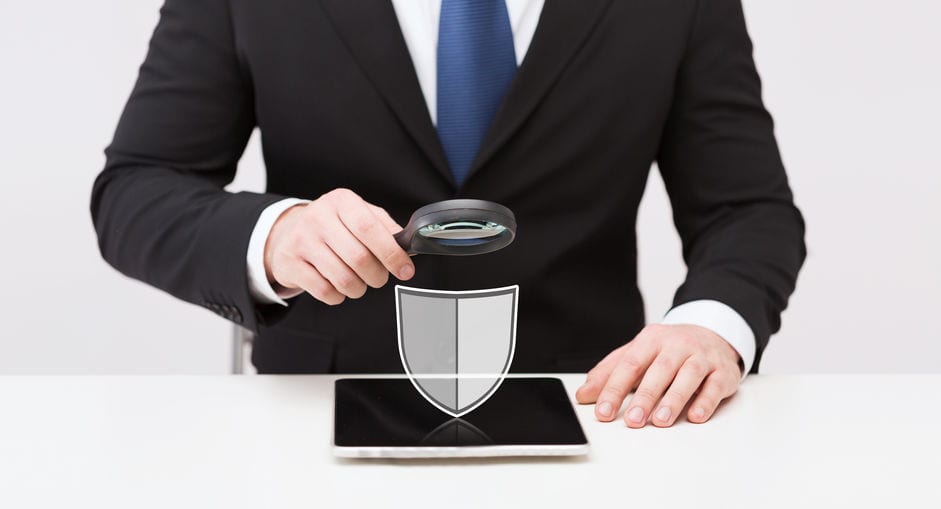 Whichever apps we use on the web, they need our consent to collect our data.
We, unknowingly, give these apps consent to collect our personal data because of our laziness to read their lengthy privacy policies.
This is from where our personal data starts falling in the wrong hands. And there are companies and advertisers waiting to pounce on this marketable asset for their gains. Unfortunately, there is no secret venue for data-collection- it could be occurring right now from your pocket, via the plentiful apps you use on your mobile. Some notable companies are a bit upfront about the practices they use; whereas most mobile apps have them buried deep within the complex language.
The Worst 5 Mobile Apps When It Comes to Privacy
So here is the list of top 5 seedy apps on your smartphone that put your smartphone privacy at risk.
AccuWeather
Most smartphones come with pre-installed weather apps or you might have downloaded a popular one in the market. AccuWeather is certainly one of them. However, what is threatening is its lack of strong privacy policy and the stories about how it has sold user-data to the highest bidders. There were multiple sources that expressed that the app sells the GPS coordinates of the mobile user.
AccuWeather has made feeble and frantic statements to the press, defending its practices. They say that when users opt out of the location tracking feature, they do not collect and pass on the GPS information. While this may be true, they are conveniently hiding the fact that the users' Wi-Fi network information like the BSSIDs and router number are stored and sold. We simply cannot undermine the effects of leaking such information. Hence, one way to prevent this is to stick to the default apps that came with your phone.
Flashlight
For mobile devices purchased before 2019, users downloaded flashlight apps, but now almost all phones have built-in features for a flashlight.
When you install a third-party flashlight app, it is a perfect way for the hackers to access your phone and steal your information. While these innocuous flashlight apps shed light on your surroundings, you remain in the dark about how these infest your phone with malware.
There have been many reports in the past, stating the dangers you face when installing flashlight apps. If you have already a third-party app installed, have a close look at its permissions and you will understand how scary they really are.
Facebook
It comes as no big surprise that Facebook features prominently on this list, in the aftermath of the Cambridge Analytica scandal. It showed the reach and severity of the data harvesting methods of Mark Zuckerberg. Over the years, we have come across the plethora of privacy abuses in other ways and the above scandal was the last straw.
Facebook's surveillance tactics include taking pictures, video and audio recording, adding and deleting contacts, reading your text messages and your calendar, overruling other mobile apps, and many more. In other words, the Facebook app controls your phone and all that you saved on it. However, the lack of privacy is not the only concern with the Facebook app. Facebook slows down your phone, drains your data allowance, and battery by working in the background. Uninstalling this mammoth resource hog will only make your phone perform better.
If you have to use Facebook anyway, ditch the app and add the website shortcut to your home screen. Always close the tab after using it to make sure it can't spy on your phone or eat its resources while you're not using it.
Snapchat
Snapchat has a huge following as their favorite vanishing-messages app. It kept reinventing itself with its innovative filter game and by adding stories. It succeeded in making social media networking more fun, immediate, and vibrant. Giving Facebook and Instagram a tough competition, Snapchat has introduced its newest feature Snap map, which is a serious privacy threat for the users.
Your friends can see where you are at a given time, whenever you are using this app through the Snap Map feature. Every single time you are on this app, your location will be tracked and announced, if you don't set the permissions carefully. For the uninformed, this can be a huge threat because, in just 3 short steps, your location and consequent private information will be revealed to all your contacts.
Angry Birds
Angry Birds gained the reputation of being the first mobile game that had over 2 billion downloads, within a short time after its release in 2009. There is major improvement desired in its gameplay, it certainly has made it easy for hackers to harvest user data.
International spying organizations are most likely to target this app to harvest the private information of smartphone users. This is exactly the conclusion that the GCHQ and the NSA have come to, about Angry Bird mobile app. Ed Snowden, in his elaborate reports, has claimed that he extensively used this app to siphon data. However, what caught the attention of the entire world was when the news got out that international intelligence agencies use it to collect people's private information.
The company was using targeted advertisements based on the user information collected with the help of a code snippet placed by an ad platform. Since the ad's data library was visible, user data like phone number, location, political affiliation, marital status, sexual orientation, and many more were being leaked. However, the developers reiterate that app's newer versions are not as vulnerable, so if you have the app, you better update it.
What You Can Do To Protect Your Privacy
Wherever possible, download only the apps that can encrypt your data. VPN applications are a good example. Before giving your consent, read the privacy policies thoroughly. If you take a few more simple steps,  protecting your privacy will not seem such an uphill struggle.
These are as easy as revoking the permissions that you didn't realize you allowed in the first place. Go to the "Settings" and click on "Apps & Notifications." In the "App Permissions" unselect everything you want to opt out of. These 2 easy steps can go a long way in addressing your privacy concerns.