The sudden bankruptcy and shutdown of Cambridge Analytica, the London-based data analysis firm has come as a shocker to many, particularly as it happened during the ongoing Facebook privacy scandal. Cambridge Analytica has been at the center of the scandal as Facebook CEO, Mark Zuckerberg declared at a Congressional hearing that it had made unfair use of the personal data of over 87 million Facebook users.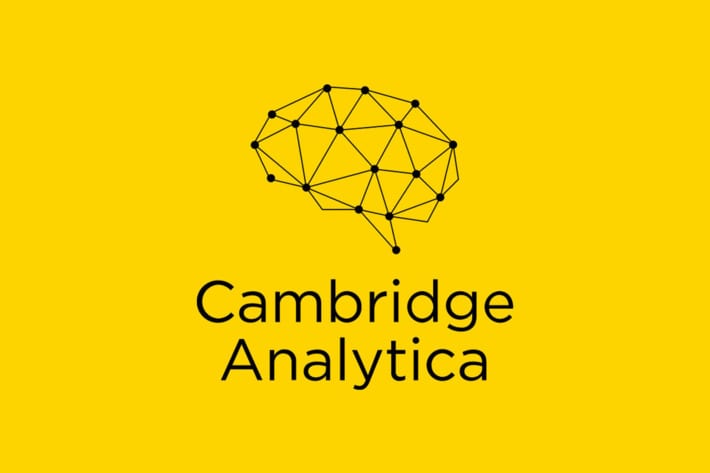 Cambdrige Analytica Blames the Media
Cambridge Analytica authorities retorted that the media had blown the situation out of proportion and that it was being unfairly blamed for the fiasco.
Moreover, they claimed that the company had been "vilified" for actions which are both widely accepted and legal in online advertising. In a formal statement, Cambridge Analytica authorities said that the media coverage siege virtually drove away all customers and this had finally led to its economic collapse and final shutdown.
The company has filed for insolvency in the UK while also seeking protection from bankruptcy in one of New York's federal courts.
Drama
The Wall Street Journal has reported that Cambridge Analytica employees have been instructed to surrender their computers to the investigating authorities. It has also learned that a Cambridge Analytica insider, Christopher Wylie, has turned whistleblower and will be testifying before a parliamentary committee.
Facebook has, however, maintained that it will keep investigating the data misuse issue even though Cambridge Analytica is downing its shutters. 
However, Washington-based digital advocacy groups feel that  Facebook's alleged malpractices regarding privacy issues won't fade just because Cambridge Analytica has. The latter's practices are being considered really emblematic of how digital marketing that's data-driven occurs worldwide.
This has brought to light a rather important issue concerning data privacy: There are many more of such firms operating in the conjoined political and commercial marketplace and which could cause the same harm to millions of social media users in future.
The British government has announced that it would continue with its criminal and civil investigations and bring its employees and directors to justice, despite the shutdown.
The company was started in 2013 to work on the US presidential elections and is known to be linked to President Donald Trump's presidential campaign in 2016. Billionaire Robert Mercer contributed $15 million to its initial capital and its name was given by former Trump adviser, Steve Banno, the New York Times reports.
Modus Operandi
Cambridge Analytica extracted information from Facebook to construct psychological profiles on large segments of the American electorate. This database was created by using an app appearing to be a personality test and which went on to collect the personal data of millions of people as also their friends on Facebook. Data of those who did not even download the app was stolen.
SCL, the parent company of Cambridge Analytica is also shutting shop. The whistleblower, Wylie has also alleged that Cambridge Analytica used data garnered from over 50 million Facebook users to aid President Trump win the elections in 2016. The Trump administration has however, denied the allegations.
Canada and UK Also Affected
Facebook has also estimated that personal information of 622,161 users in Canada was also unfairly accessed by Cambridge Analytica. Its CEO, Alexander Nix was suspended in March following an investigation after Nix declared that he had given certain unsavory services to one of Channel 4 News' undercover reporters.
Links have also been found between Cambridge Analytica and a Canada-based firm, AggregateIQ which has denied any connections whatsoever. However, AggregateIQ is also under investigation for its alleged role in unfairly influencing UK's Brexit referendum.
Even though Cambridge Analytica has assured the British government of its commitment to help the investigation, Elizabeth Denham, UK's Information Commissioner said that it failed to meet its deadline to submit the required information.
She further commented that the prime allegation against the company was that it had acquired personal data in an unethical and unauthorized manner. Moreover, the Data Provisions Act stipulates that platforms like Facebook should have stronger controls and safeguards against data misuse which was lacking here, Denham added.
Facebook and Cambridge Analytica are not friends anymore!
The Wall Street Journal, which has been running a series of articles on the debacle has claimed that Facebook would be suing Cambridge Analytica for legal expenses also. No comment was received from the company, however.  
The plot thickens as Cambridge Analytica is currently under intense scrutiny from both the UK and US governments. 
The interesting thing is that from papers filed with the British authorities recently, it becomes apparent that many of Cambridge Analytica's top executives were preparing to launch a separate data company with a new name, Emerdata, which had Steve Bannon's daughters, Rebekah and Jennifer as directors on its board.
Interestingly also, Alexander Nix was appointed director on Emerdata's board in February just before the scandal broke but was removed on the 13th April.
Whatever happens next, it is quite clear that even though Cambridge Analytica has shut down, companies operating in a similar fashion are here to stay.