Chromecast is a great streaming device that allows you to cast videos from your iPhone, iPad, Android, PC, or Mac to your TV. In essence, the Chromecast turns an ordinary TV into a Smart TV. Chromecast is compatible with all major US streaming channels. This includes, US Netflix, Hulu, Sling TV, HBO Now, HBO Go, Showtime, Fox, ABC, and FXNow. However, you cannot stream/cast any of these channels on Chromecast outside USA. To unblock American channels on Chromecast in UK, Canada, Australia, France, Germany, Spain, or Italy, you have to use Smart DNS proxy or VPN.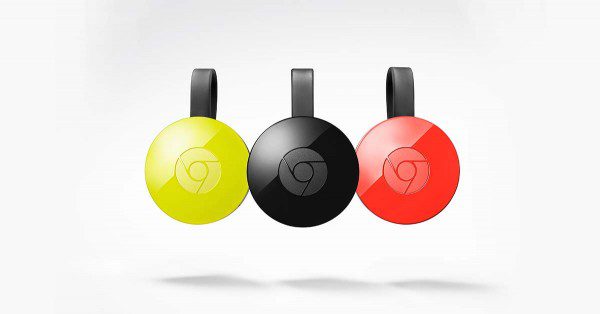 How To Unblock Cast American Channels on Chromecast outside USA – Smart DNS
American channels are geoblocked outside USA due to geographic restrictions. Using Smart DNS allows you to bypass location errors and unblock US channels on your streaming devices outside USA. The process of setting up Smart DNS includes configuring DNS servers addresses in your devices network settings. This is not possible in Chromecast. Thus, you have to setup Smart DNS on your router instead. The Chromecast also comes with Google DNS hard-coded on it. Therefore, you also have to follow this guide in order to block Google DNS on Chromecast.
Smart DNS unblocks US and UK channels on Chromecast simultaneously. You could cast US Netflix and UK BBC iPlayer without having to change your Smart DNS configuration.
Smart DNS does not change or hide your IP address. Only a small margin of your traffic is redirected.
Smart DNS has no effect on your Internet speed. This is crucial if you wish to stream videos on Chromecast in HD.
A few ISPs (Internet Service Providers) deploy what is known as DNS hijacking and transparent proxies. Both these methods can prevent you from using Smart DNS.
To try Smart DNS on Chromecast, sign up for a free Unlocator account. Unlocator supports over unblocking around 72 channels on Chromecast alone. Make sure you follow Unlocator's setup guides to configure Smart DNS on your Chromecast
How to Watch American Channels on Chromecast outside USA – VPN
VPN is another method which enables you to unblock geo-restricted channels on Chromecast. As with Smart DNS, you have to configure VPN on your router in order to enable VPN on Chromecast. However, there is no need to block Google DNS if you use VPN to unblock US channels/apps on Chromecast.
Enabling a US VPN connection on your Chromecast allows you to unblock all American channels. You can cast American Netflix, Hulu, HBO, Showtime, and others via your Chromecast.
When using VPN, your connection is encrypted
The fact that your traffic is completely channeled via a VPN server means that your Internet speed will drop marginally.
VPN will unblock US channels on Chromecast outside USA even in case your ISP uses transparent proxies or DNS hijacking.
There are plenty of VPN providers you can use to unblock American channels on Chromecast. What differentiates good VPN services from bad ones is their customer support and speed of VPN servers. Personally, I prefer using ExpressVPN to watch American channels on all my streaming devices including Chromecast. I've prepared a list of the VPN providers to cast US channels on Chromecast outside USA.
Best USA Apps/Channels Compatible with Chromecast
Netflix
Hulu
HBO Go
HBO Now
ABC
FXNow
Fox
Sling TV
Comedy Central
Showtime
Playstation Vue
MTV
Crackle
WatchDisney
How to Unblock American Channels on Chromecast outside USA – Conclusion
There is no doubt that the Chromecast is one of the best streaming devices due to its cheap price and compatible with all the best streaming channels. Using VPN or Smart DNS allows you to unblock American channels on Chromecast outside USA. Thus, getting the best out of your streaming device.