The rivalry between iPhone and Android has existed since time immemorial. Ever since the concept of smartphones came about, Apple and Google have been dominating the market. Microsoft had tried to butt in with Windows phones but wasn't able to taste success.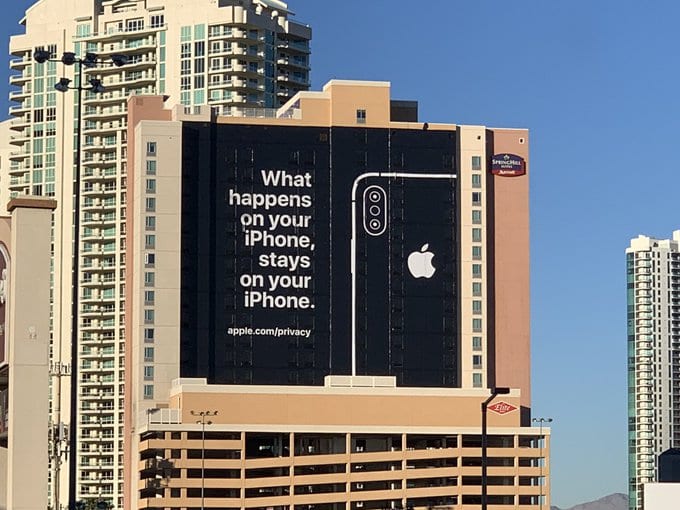 Hacking Threats
Android and iPhone have been able to not only survive the initial years of turbulence but also witnessed a sophisticated network of hackers who have become adept at stealing user data with a number of complex means.
Smartphones have always been vulnerable to hackers, but in the last few years, the number of threats has increased by leaps and bounds and also become more complex. The primary reason behind this is the use of smartphones for vital tasks like making payments, communicating sensitive information, and storing data.
A Computer in Your Pocket
Even until a few years ago, people were using phones mostly for making calls and messages. But today, phones have taken over the role of computers, with people choosing to ditch computers for high-end smartphones.
Although all smartphones are equally vulnerable to data theft, Android has had more security issues than iPhone. It could be the reason why 2018 saw many people switching from Android to iPhones.
Loyalists No More
For years, Android users have refused to budge from their loyalty to Google's operating system. In fact, Android has often won the battle of smartphones by virtue of the number of users. However, the tide seems to be changing, with even long-time Android users choosing security over brand loyalty.
In a recent survey conducted by CIRP (Consumer Intelligence Research Partners) right after the launch of the new iPhones XS, XR, and XS Max, it was found that a large number of Android users in the US had shifted to iPhones, more than any other year.
Although loyalties keep shifting all the time, in 2018 the number of users ditching Android for Apple was significantly higher than in other years.
Even though the survey was conducted among a limited number of people in a fixed geographical region, if the numbers are anything to go by, they hint at a greater migration about to come in the smartphone market.
Google and Apple – The Privacy Conundrum
Ever since Google and Apple have started to develop smartphones, they have been on opposite sides of the line. Privacy was one of the major issues that created a buzz this past year. Google was one of those companies called out for privacy violations – and don't forget sexual harassment!
Google Under the Spotlight
First, Google was accused of harvesting the data of millions of Android users without consent. Shortly after, the company was accused of tracking the movement of users even with Location History turned off.
Next came Google's admittance that they indeed tracked user location and also revised the information on the website to update the tracking policy.
Most recently, as many as seven European countries have filed a complaint against Google under the General Data Protection Regulation for its deceptive location tracking practices.
What About Apple?
Apple, on the other hand, has always been a privacy champion. The company's CEO Tim Cook has even gone on record to say that the right to privacy is a fundamental right of every human being. Apple has had almost no privacy breaches, its reputation never tainted by data theft or security violations.
Not only does the iPhone make it difficult for bad actors to steal user data or violate the privacy, but Apple also makes sure that third-party app developers on their app store are not able to misuse their privileges to wrongfully collect user data.
No Worthy Competitor
It's safe to say that the iPhone has no worthy contender, even with so many different smartphones in the market. Sure, there are several options to pick from; there's the Samsung Galaxy Note 9, Google Pixel 3, Google Pixel 3 XL, OnePlus 6T McLaren Edition, and Huawei Mate 20 Pro.
All of these phones are high-end, have a combination of jaw-dropping features, and some of them are even more expensive than the latest iPhone. But the iPhone has a different reputation attached to it.
Owning An iPhone – Social Status Indicator?
Owning or flaunting an iPhone is a symbol of status and class. Besides, the iPhone offers something that no other high-end phone does: data privacy.
However, owning an iPhone does not necessarily mean spending truckloads of money. That's because the older models of the iPhone are available for under $100 but offer the same data privacy as the new launches. Whether you buy an iPhone 4S or XS, you get the same kind of security and data protection.
Google and its operating system Android have never been the flag bearers of user data privacy. In fact, Google's CEO Sundar Pichai has claimed a number of times that users are aware of the data collected by the company and that they have no problem with it.
However, the recent trends suggest that Android loyalists are not only considering making a move to the iPhone but have already started doing so.
Android vs iPhone
Android smartphones come in a variety of prices and have something for all kinds of buyers.
From the cheap brands to high-end brands like Samsung, Android operating systems are everywhere. But the iPhone is in a class of its own. Apple does not make iPhones for the masses, and this could be one of the reasons why its data security is airtight.
If the trend predicts the future, then the coming months will witness a greater number of Android users switching over to the iPhone, in hopes of better privacy.