Hey Siri! Is Apple spying on everything we do? We'll answer that – apparently it is. Apple is having a very hard time maintaining its promises of ultimate privacy and security. Aside from the multiple discovered vulnerabilities, the company seems to be shifting to the advertisement sector.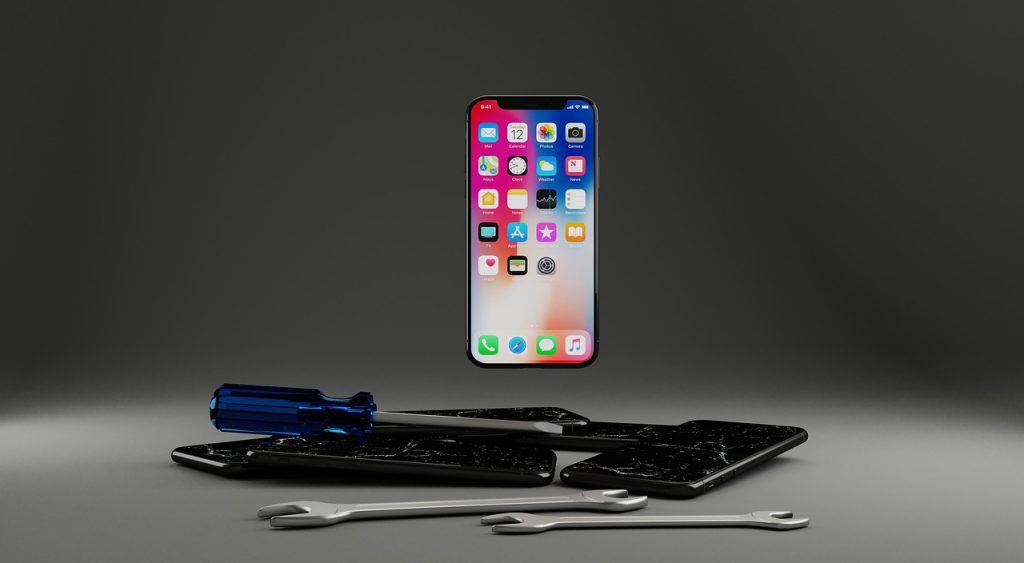 Yes, the tech giant's practices are definitely becoming antithetical to the privacy claims they keep making all the time. In the past, selling ads wasn't an Apple objective, but it was there. However, it's digging deeper into the practice, leading us to question the legitimacy of the company's privacy.
Two bright iOS developers and security researchers (Mysk) have studied everything Apple is doing and revealed the good, the bad, and, of course, the downright ugly. Here's what we know.
Apple's Intrusion – And then There Were Six… Findings
As we mentioned, a year ago, ad revenue was the least of Apple's concerns, but it did exist. While it's still nothing compared to what Facebook earns, the company is sure on its way there.
Back in 2021, Facebook's ad revenue reached a whopping $115 billion while Apple's stood at $4 billion. Unfortunately, the company didn't stop there as, later that year, it multiplied its revenue by nearly 4 times to surpass that of TikTok.
If that doesn't show us Apple's new path, we don't know what does! We're quite sure that the company knows what its shady practices are doing to the 'premium' factor that everyone's come to associate with the iPhone ecosystem, but it's getting worse.
Premium Privacy Begone!
According to Mysk, there are six findings in their study showing how Apple exfiltrates the personal information of anyone who uses its products. We're going to break it down for you:
Hidden Identifying ID: Apple's analytics data include an ID called "dsId". The researchers stated that "dsId" is the "Directory Services Identifier", which can directly identify a user's iCloud account.

Misleading Statement: In the Device Analytics & Privacy statement, Apple clearly says that none of the data it collects can be traced back to identify who the user is. Even the AppStore keeps sending analytics to the company despite having the "Sharing analytics" option disabled.

Pure Identification Data: DSID shows everything related to your iCloud account, including your name, email, and any other data.

Consistent Identifier: According to Mysk, Apple Store constantly sends analytic information with an ID called "dsId" included.

Monitored Behavior: The Apple Store also checks what applications you're interested in, records your browsing behavior, and sends it to Apple with the ID needed to link the data to you.
No Apple App Excluded: Apple Store isn't the only culprit in this invasion. The DSID is also sent by other Apple apps for analytics purposes.
Such revelations show that Apple is hiding a lot of information from its customers. This can easily destroy the 'premium' status that everyone is accustomed to.
After all, users are not paying a minimum of $1000 for a new iPhone to be bombarded with advertisements due to intrusive practices.
Apple Ads – A Crystal Clear Privacy Policy
While all of the information mentioned above can break the trust between customers and Apple, the company does state the data collection process within its privacy policy. In other words, no violations are in place.
On your iOS device, if you head to Settings > Privacy & Security > Analytics & Improvements and tap Analytics Data, you'll see what we're talking about.
"iPhone Analytics may include details about hardware and operating system specifications, performance statistics, and data about how you use your devices and applications.

If you have consented to provide Apple with this information, and you have Location Services turned on, the location of your devices may also be sent to help Apple analyze performance issues (for example, the strength or weakness of a mobile or Wi-Fi signal in a particular location).

This analytics location data may include locations such as the location of your devices once per day, the location where a call ends, or the location of a failed in-store transaction."
Given Apple's various claims about privacy, this might come as shocking news to every single iOS user. Apple might keep your data for itself, but it doesn't stop it from producing and bombarding you with apps that can benefit it.
No more "Best Computing Experience." Apple seems to be a place that pushes services now.
Big tech companies are now out for revenue and Apple is no exception. Unfortunately, all these companies no longer care about their users' privacy – customers are the "Product" now.
(Ad)vanced Intrusion – Did Apple Stray from Principles?
Apple introduced ATT last year, which limits/prohibit applications such as Facebook from tracking your online activity. However, doing so doesn't mean that your privacy is safe from the company itself.
But the question is: Why is Apple taking the ad route? Easy. Creating hardware that slightly bests its predecessor is not cutting it anymore in terms of revenue.
Apple needs a side hustle and apparently, the advertisement sector is the way to go. It has the data, better put it to good use. Welcome to Apple Ads.