Ransomware operators have been wreaking havoc among companies and individuals all over the world. In some instances, they seem to be impossible to stop. However, cybersecurity firm Avast begs to differ, as it has been releasing decryptors for popular ransomware families throughout the years. This time around, it stopped Akira in its tracks.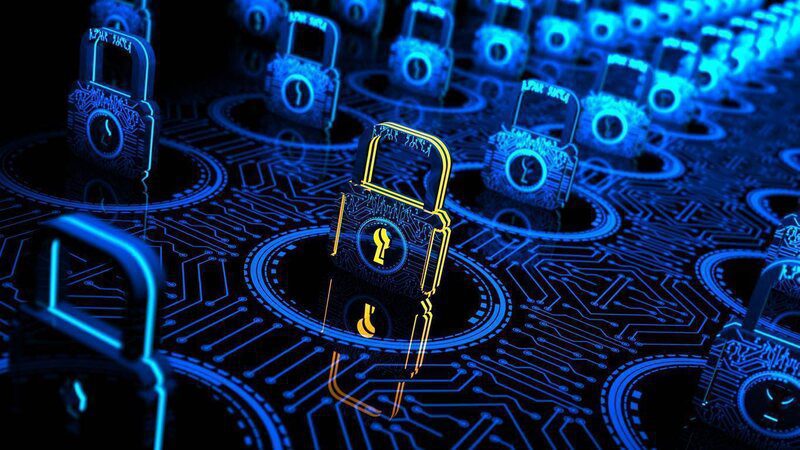 Cybercriminals regularly resort to elevated ways to deploy their ransomware, but with cybersecurity firms that actually care about users around, their actions are met with resistance.
Avast managed to cripple ransomware variants in the past. We're referring to the likes of Hades ransomware. And now, Akira is added to the mix. Here's everything we know about Avast's Akira decryptor.
Akira Decrytor: Another One Bites the Dust
As we mentioned, cybercriminals come up with different malware/ransomware variants to infiltrate systems, encrypt files, and ask for a ransom in exchange for decrypting them.
Each ransomware family has its set of capabilities, and companies lose a lot of money when such incidents occur.
The Akira ransomware saw the light in April 2023, which was not that long ago. Unfortunately, in this short period of time, this particular variant has already impacted over 15 publicly disclosed victims, with the majority located in the United States.
In June 2023, reports showed that the Akira operators elevated their techniques to deploy a Linux variant of their encryptor, attacking VMware ESXi virtual machines in the process.
Now, just like Avast did with ransomware families such as BianLian and Hades, a free decryptor is available to retrieve files encrypted by Akira.
The company thought of everything, including releasing versions of its Akira decryptor software based on the users' Windows architectures (64-bit and 32-bit).
As we all know, cracking the password requires so much system memory. That's why Avast recommends using the 64-bit version.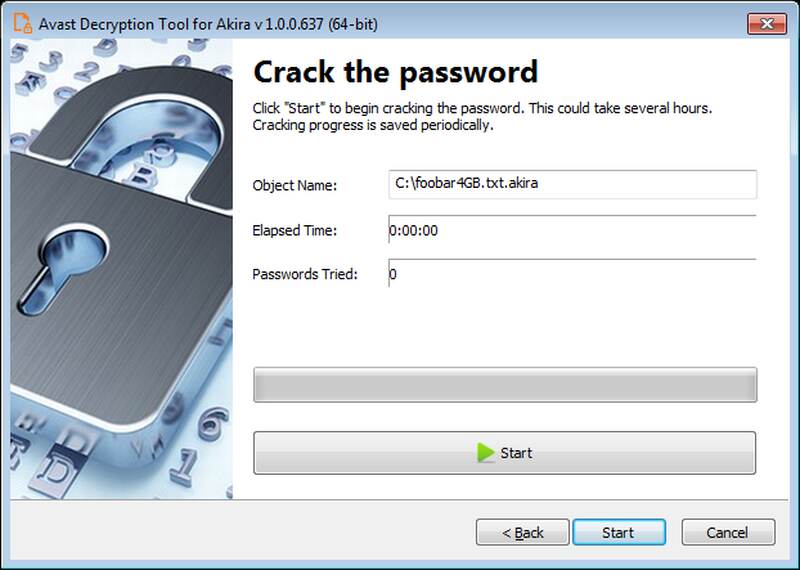 To initiate the process, users need to submit a pair of files. One of them is the Akira-encrypted file, while the other should be in its original plain-text form.
That way, they'll allow the tool to generate the right decryption key. Also, the company states that it's very crucial to submit a pair of files that are as big as a user can find.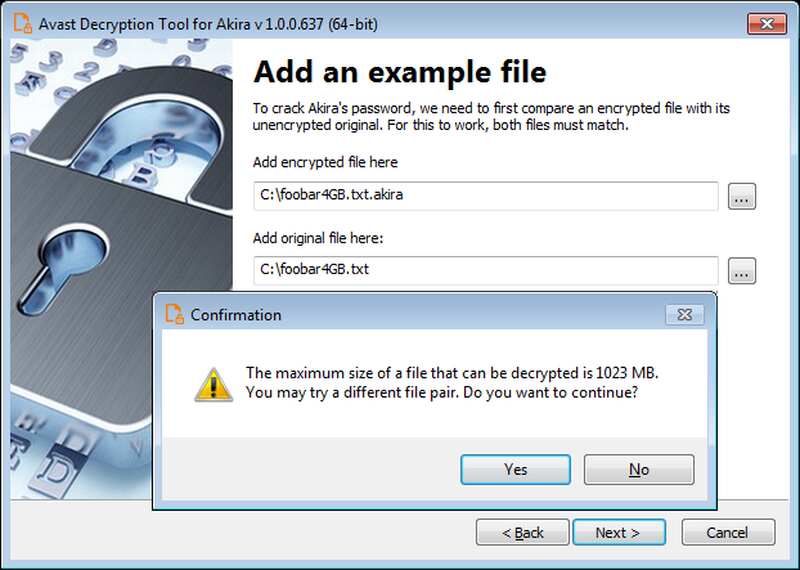 As we mentioned, Avast thought of every single angle within the process. Sometimes, decryption damages files and Avast is well aware of that.
That's why it gave users the ability to back up the files before decrypting them. In other words, users will save their files in case anything goes wrong.
Avast To the Rescue Once More
Ransomware has become a huge problem for companies all around the world. Not only does an attack cost a lot of money, but it may also expose a lot of sensitive information if a ransom demand isn't met.
Avast proved to be the rescuer in most incidents, creating decryption keys for various ransomware variants. With Akira, Avast is still working on creating a decryptor for the Linux variant. It'll be out soon for sure.