ExpressVPN Launches its Own Wi-Fi 6 VPN Router
|
In the everlasting VPN rivalry, every single provider tries to add specific features to one-up the others. From kill switches and multi-hop to browser extensions, these all count as pluses. However, creating a Wifi 6 router with built-in VPN protection? That's a first, and the fact that ExpressVPN did it is not a shocking matter.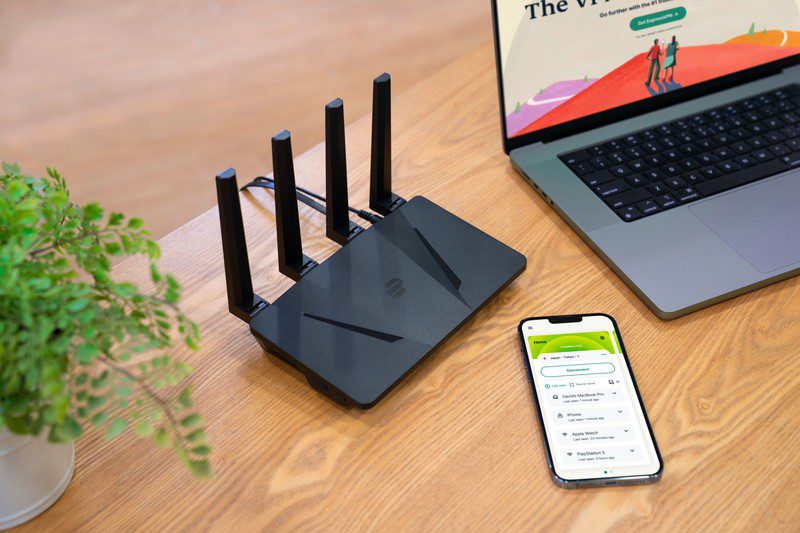 ExpressVPN has done it all when it comes to protecting its customers. Now, it elevated its capabilities by introducing Aircove – a WiFi 6 router that showcases the industry's first hardware product.
Installing a VPN on your router can be a hassle, flashing and all. But when a VPN comes as a built-in option – security and privacy for everyone. With that said, here's everything we know about ExpressVPN's new Aircove router.
Introducing Aircove – No More VPN Installation Process
ExpressVPN is by far one of the best Virtual Private Networks in the industry. With military-grade encryption and blazing-fast speeds, the provider has solidified its place among the greats.
However, when you're at the top, you have to work harder to stay there. Yes, servers in 94 countries and top security features may elevate the service's status, but it cannot stay put – and it didn't.
About a year ago, ExpressVPN introduced us to its own (Built-from-scratch) protocol – Lightway. This was a huge step towards elevating its customers' security.
Speaking of "Built," ExpressVPN is taking another step with its new router that comes with a built-in VPN. Aircove will change everything, especially for those that are considered non-tech-savvy.
In other words, they're not obliged to establish a VPN connection on their router manually. Aircove will give customers the ability to connect to servers with complete ease – no flashing required. In a nutshell, here's what ExpressVPN's Aircove is all about:
Aircove allows users to protect and encrypt every device connected to the WiFi within seconds.
Grants the ability to drop several devices into up to five groups, each with its own VPN location.
Speed-wise, the router uses WiFi 6 for faster and more reliable wireless connectivity. The speeds can go up to 1,200 Mbps (600 Mbps for 2.4GHz and 1,200 Mbps for 5GHz).
We contacted ExpressVPN for more information about the product and how safe it is. At our firm, we trust security evaluations done by experts.
ExpressVPN's service doesn't play around, and everything it releases is tested by the biggest firms in the world. Cure53 evaluated the provider's Lightway protocol in the past.
Now, the firm has done it again back in June and July of this year with the service's new Aircove router. In other words, ExpressVPN took every single step to ensure that Aircove is up and ready to secure your entire home's connection.
Aircove Unpacked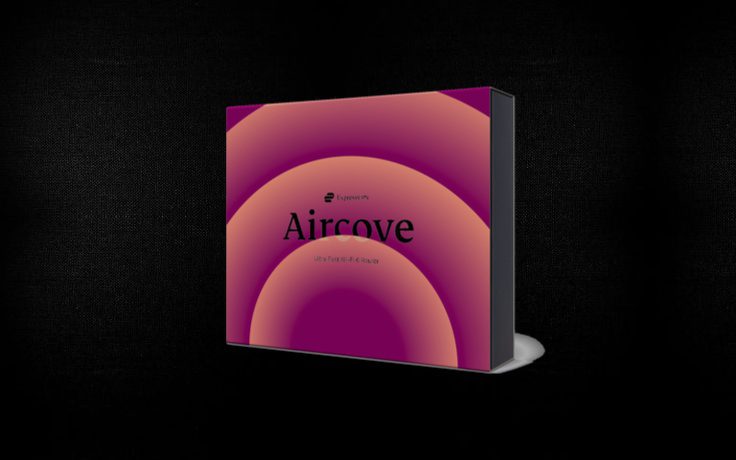 Reviewing the product will have to wait until it's released and we get our hands on it. With that said, here are Aircove's specs before we dive into the package:
12V/1.5A DC input
Quad-core 64-bit processor @1.2GHz
A DDR3L 512MB / NAND-FLASH 128M
IEEE 802.11 b/g/n/ac/ax, MU-MIMO
Enables WiFi speeds up to 600 Mbps (2.4GHz), up to 1,200 Mbps (5GHz)
WiFi coverage up to 1,600 sq. ft.
256/AES encryption
5x Gigabit Ethernet Ports
1x LED to indicate power and internet connectivity
210 x 120 x 36.8mm, 445g
100+ simultaneous connections
WPA2/3 WiFi security
Automatic security updates
Only Available on Amazon
When it comes to premium providers, the first thing users look at is the pricing department. When it comes to that, we have every bit of detail.
Aircove will be sold for $189.90 at launch. However, the only way to get it is through Amazon. Once purchased, you'll benefit from a 1-year warranty with Amazon as well as a 30-day return policy.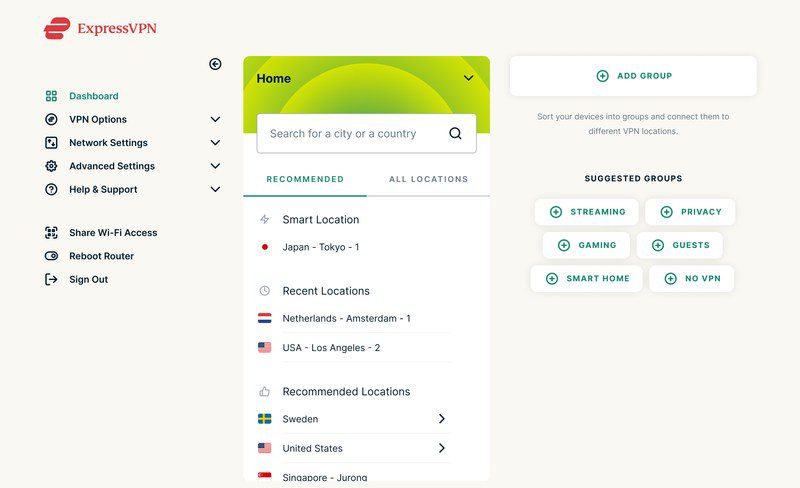 As seen in the image above, the connection process perfectly mimics that of the actual ExpressVPN application. Therefore, ExpressVPN users will have the easiest time establishing a connection on their new router.
Even if they do run into any issues, they can always contact ExpressVPN's support team for assistance. Not to mention check the provider's website as it hosts several video tutorials to browse through.
ExpressVPN's New Router – The Industry's Future is Here
ExpressVPN keeps challenging itself to create the best features and products for its customers. Its latest release will be Aircove – a router that'll ease up everyone's connection process.
We're quite sure ExpressVPN will not stop here. There's more to come in the near future as the provider never seems to disappoint. If you want to know more about ExpressVPN, check our thorough ExpressVPN review.