Troubling news has just emerged from Russia. According to a recent statement issued by Roscomnadzor. The Russian telecommunication watchdog has declared successfully blocking over 50 VPNs and anonymizers to stop Telegram. This has led to speculations that more such efforts might be coming soon and Viber might be the next target. At the same time, there is a rumor that the Roscomnadzor head has resigned. This news comes after the massive blocking of countless IP addresses in the previous month.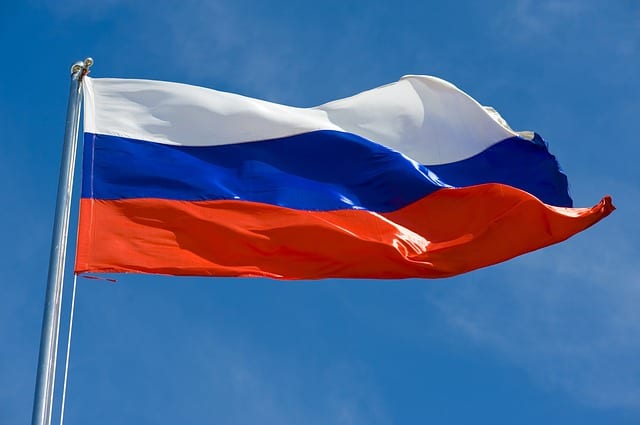 New and Changed laws
According to the new laws, every company that offers encrypted messaging services in Russia must be registered with the government. Also, they are required to submit their encryption keys whenever asked to do so to help in monitoring users.
However, Telegram Founder Pavel Durov refused to accede to this demand, even after losing a lawsuit. As a result, Roscomnadzor filed another lawsuit for web-blocking Telegram and effectively ending its services in Russia.
Chaos ensued last month when a Moscow court passed the order to ban Telegram in Russia. All over the country, ISPs began blocking Telegram which had been using Amazon and Google for providing connectivity.
This led to scores of IP addresses owned by these two companies getting blocked. Along with this, innumerable other businesses and individuals also got their services blocked. The internet scenario hasn't been good in Russia.
Telegram's Struggles
Nevertheless, Telegram remained online with some problems in people getting access to the service. This was largely due to the steadfastness of Telegram and others working with the company. The counter-offensive was launched by several VPN and anonymization service providers. This enabled users to bypass the blocks. But this also earned them some trouble as authorities began blocking them when they began giving access to Telegram. The statement they issued on Thursday, Roscomnadzor explained how extensive the crackdown actually was.
Roscomnadzor's Deputy Chief informed the media that several dozen VPNs and other such services were blocked. He also hinted that more such measures might come in the near future.
"Fifty as of now," Subbotin said.
Other companies face the consequences as well
Now, as many VPNs bear the brunt for siding with Telegram, more havoc might be impending. Many people are now wondering the fate of other encrypted service providers who have failed to comply with the law.
Nikolai Nikiforov, chief of the Ministry of Communications, said that Viber must either comply with the law or be blocked like Telegram.
"The Federal Security Service is the one to handle this matter. This is because it is the FSB's mandate to get the encryption keys from service providers," Nikiforov said.
"In case any company has problems providing encryption keys, they may apply to a court to get another decision," the minister said in response to questions regarding the Japanese-owned, Luxembourg-based communications app.
With the online mayhem readily apparent, the internal workings of Roscomnadzor also seem problematic. A rumor has come up during the past few days that Roscomnadzor's head Alexander Zharov has submitted his resignation. It is speculated that this has been because of the massive over-blocking during the Telegram blocking effort.
Nikolai Nikiforov didn't give any response to reporters when asked about Zharov's resignation. He instead said that this matter was the province of the Prime Minister.
"I do not want to say anything here. All appointments to the heads of services are the Prime Minister's decision and they are not commented on," he stated.
As of now, no statements have been issued on the matter by Prime Minister Dmitry Medvedev. But we do know that his office has been dealing with the block and unblocking controversy.
VPNs Can Be The Ultimate Help
Natalya Kostenko, Duma deputy made a Facebook public post on May 1 stating that Telegram blocking was giving her trouble.
"My valued friends," she said in the post, "Please use channels other than Telegram to send me your messages. As of now, I am not getting any sent through Telegram."
Natalya Timakova, press secretary to Prime Minister Dmitry Medvedev wrote a response. She suggested that Kostenko bypass the block so that she can use Telegram and its services once again.
"Try using a VPN!" she wrote in her response, "I have seen it work almost all of the time."
VPNs can help you unblock not just Telegram but also other geo-blocked apps and websites. And they can also help you stay safe from spying and hacking.
If you are a Telegram user in Russia and are finding hard to connect with your loved ones, don't worry. There are ways to unblock Viber in Russia and here is how you can do it.