Bandai Namco Data Breach – BlackCat Scored Big
|
If anyone has ever played games on any console, they must have come across a game created by the giant Bandai Namco. The company created huge games such as Elden Ring, Dark Souls, Pac-Man, Tekken, Gundam, Soulcalibur, Dragon Ball Z, as well as Digimon. Unfortunately, the bigger you are, the bigger the cyberattack that hits you is.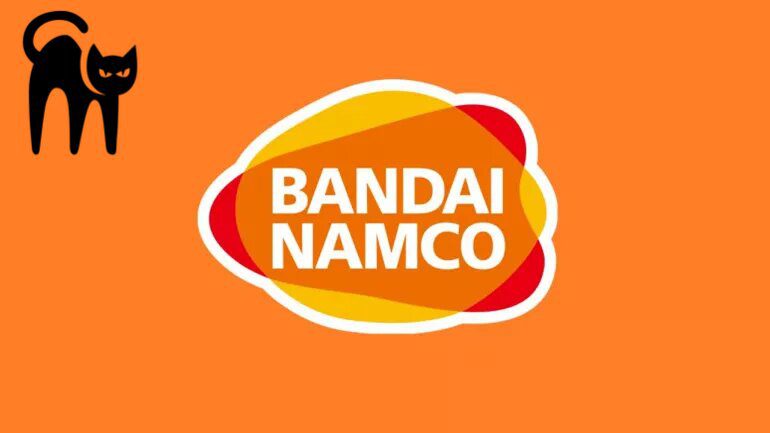 Recently, Bandai Namco suffered a data breach that may have exposed millions of users' personal information. From exposure to theft, to what may become a ransomware attack, the company is hit big.
A reputable gaming company like Bandai would know how to protect its infrastructure. However, when the threat actor is the BlackCat ransomware operation (aka AlphV), we always expect some malicious damage. How big is the Bandai Namco breach? Are BlackCat's claims true? Find out below.
Bandai Namco Breach – There's a Cat in the System
Ransomware attacks are spiking up in terms of numbers in recent months. Attackers are targeting big companies be it for data collection or to ask for a ransom in the end.
A couple of days ago, one of the biggest online comic book platforms Mangatoon suffered a huge data breach. More than 23 million user accounts were exposed in the process.
In this incident, the hacker was not after any money. Instead, he just informed cybersecurity firms that he'll probably leak the data at some point.
Now, Bandai Namco fell victim to one of the most notable ransomware groups in the world – BlackCat. The groups shared a post about the breach and that the stolen data will be "Coming Soon."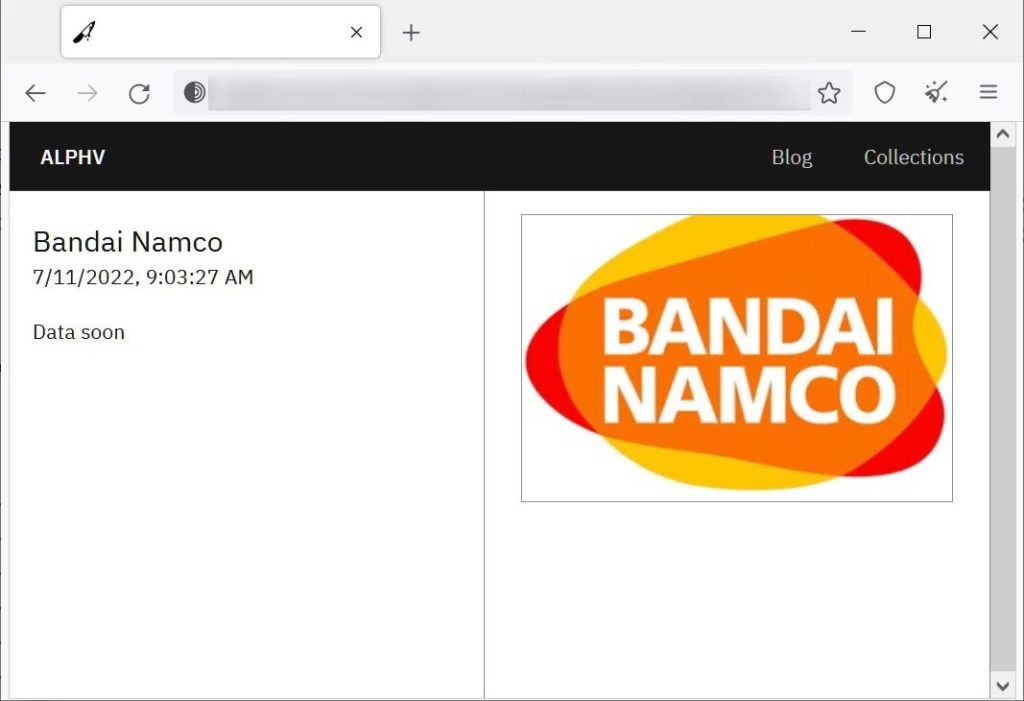 The ransomware gang started its operations back in November 2021. As some security experts state, they might have come as a rebranded form of the DarkSide/BlackMatter gang.
As most cybercriminals are doing nowadays, BlackCat launched a new searchable database of stolen data. You can check what it looks like in the image below:
Bandai Namco shared no further details about the attack. However, how convenient to have a post on BlackCat's data leak site and an attack confirmation on Bandai's at the same time?
By the looks of it, this might turn out to be a ransomware attack. And since Bandai is one of the biggest gaming companies in the world, this might be one of the biggest breaches this year.
Bandai Namco Explains
Bandai Namco disclosed the breach and stated that it occurred on July 3rd, 2022. According to their statement, the hackers targeted their internal systems in several Asian and Japanese offices.
"On July 3, 2022, Bandai Namco Holdings Inc. confirmed that it experienced an unauthorized access by third party to the internal systems of several Group companies in Asian regions (excluding Japan).

After we confirmed the unauthorized access, we have taken measures such as blocking access to the servers to prevent the damage from spreading.

In addition, there is a possibility that customer information related to the Toys and Hobby Business in Asian regions (excluding Japan) was included in the servers and PCs, and we are currently identifying the status about existence of leakage, scope of the damage, and investigating the cause.

We will continue to investigate the cause of this incident and will disclose the investigation results as appropriate.

We offer our sincerest apologies to everyone involved for any complications or concerns caused by this incident." – Bandai Namco."
The company confirmed, which makes us wonder: How does it affect customers? Based on Bandai Namco's size as a company, we definitely expect that millions of users have been affected.
Bandai Hit Hard – BlackCat Has Tekken Over
As big as this attack is, we can assume that BlackCat will typically hold off on releasing the stolen data as the group waits for the company to pay a ransom.
We don't know how Bandai will handle the situation, but we're sure that BlackCat won't stop there. The threat actors are capable and they have all the means to infiltrate big companies.
Anyone can be a target, which brings us to excessive security measures. Everyone should take proper precautions as such attacks are on the rise.