With time, the complexities of using the internet and several online services are only growing. This is ironical given how cheap internet service has become and the way access speed has improved in recent years!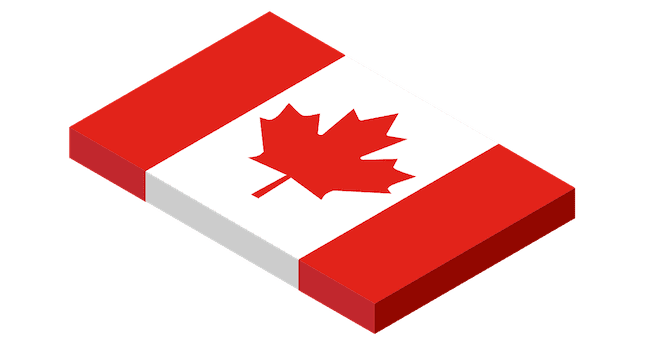 To evade growing censorship on internet usage and bans imposed by governments in certain countries, millions of web users are resorting to VPN.
By using a VPN, they can override such restrictions on the internet and stay anonymous after getting online. Naturally, a section of telecom operators and ISPs are trying to crack down on the VPN services. One of them is the Canadian telecom giant Bell.
Bell keen on cracking down on VPN services
Bell, which is among the top 3 telecom service providers in Canada, was keen on imposing a ban on the VPN services.
In 2017, it asked the government of Canada to make rules or amend existing norms that make imposing a ban on VPN easier. The development took place nearly two years back, prior to the North American Free Trade Agreement.
While the Canadian government did not act the way the telecom entity wanted, the revelation has made headlines. It only shows how hyper some media entities can become when it comes to safeguarding their interests and revenue.
Canadians Want Their Entertainment
In its submission, Bell had said that Canadians were found to be accessing content from US-based service through VPN software. As per Bell, this essentially benefits the US service and Canadian rights remain deprived! Bell's media wing spent a lot of money on its streaming service named Crave TV.
The Canadians are using VPNs to stream content from popular US TV networks like HBO. Bell argued that rules should be included in NAFTA for stopping copyright infringement in any way.
However, VPN users in Canada do not always use these services for copyright violation at all times. As a matter of fact, the NAFTA negotiations did not work out as planned. In its place, the USMCA or United States-Mexico-Canada Agreement was formalized and that did not include the VPN recommendation made by Bell.
It was in last year that a coalition of media companies in Canada named Fair Play Canada approached the government to block access to those websites reported to be indulging in piracy.
The demand of the coalition, which also included Bells media wing, was turned down.
This Won't Be The Last Time
However, the coalition did not exactly mention VPN services in its appeal. Michael Geist, a professor of the University of Ottawa dealing with internet law, predicted that in near future demands of banning VPN will also be raised. The move led to a huge uproar in social media and other circles.
The CRTC, the Canadian telecoms regulator did not accept the proposal for site-blocking eventually. However, proponents of free and censorship less internet think more such demands will come up in the future.
Professor Geist's prediction later turned out to be true. The submission made by Bell to the government of Canada was not made public for a long time.  
A section of media entities, however, managed to obtain a copy of the submission by using Access to Information request. The Bell submission included how the usage of VPN services harmed the Canadian cultural industry.
Incidentally, this is not the first time a major media company tried to outlaw VPNs in a country like Canada. Back in 2015, the Department of Canadian Heritage criticized that VPN service adoption led to widespread copyright infringement.
What the Future Holds
Canada has been quite liberal in terms of internet censorship and the citizens are in far better condition than those living in countries like China and some Middle Eastern countries. However, telecom and internet laws are reviewed from time to time in any country.
Incidentally, a number of popular VPN services are actually based in Canada and they have users in many countries. These include free and paid VPN services like Tunnelbear and WindScribe. Many other VPN services also have their servers located in Canadian territories.
While a section of web users deliberately uses a VPN to access and download copyright-protected content, the same is not true about others.
People also resort to using a VPN for online safety reasons and protecting data privacy. Besides, banning VPN sites alone is not a magic solution for stopping online copyright infringement. There are other ways to violate copyright online other than using a VPN service, as it is.
VPNs are Essential for so Many
As of now, VPN users in Canada can breathe easy. The government seems in no mood to ban VPN services or websites that let people bypass geographical and other web access limitations. Therefore, VPNs are still completely legal in Canada.
However, companies and media entities like Bell will not give up theory efforts to restrict usage of such online services soon. The war between supporters of free internet and proponents of web usage censorship will rage on.