If you're used to downloading large amounts of media onto your device, then you've probably heard about, or even used a BitTorrent client to do so. The client is basically a file-sharing protocol that allows users to share data through the Internet. It's a technology that's been around since the early 2000s, and it's allowed people to distribute a whole lot of content since then. One of the benefits of using a BitTorrent client to download files is that there's no reliance on a central server. The lack of a centralized server means there are no delays due to authentication, and this makes everything a lot faster.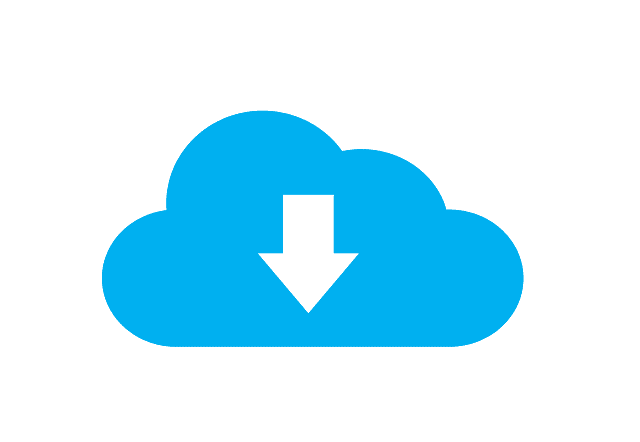 Disclaimer: Neither the owner of this site nor the editor of this article nor any of the linked VPN service providers condone downloading, sharing, seeding, or peering copyright material. International laws prohibit such activities which are illegal. This guide serves educational purposes only.
How to Choose the Best BitTorrent Client
Choosing which BitTorrent client to use might be difficult, especially for first-time users as a lot of them exist in the market. In this review, we're going to take a look at a number of the most popular ones and look into the advantages and disadvantages that they all have to offer. We're going to be looking at uTorrent, Transmission, Vuze, Deluge, Popcorn Time, and BitTorrent; a fairly comprehensive selection if you ask me. We'll also delve into a number of legal issues we think all users should have an idea about, as well as how to get the clients working once you choose which provider to subscribe to.
Torrenting – Legal Implications
The legal issues affecting torrenting have a lot to do with how the BitTorrent clients are used, as well as the legality of the content being downloaded. Lucky for most, there's a wide variety of free content to download from a host of torrent sites all across the Internet.
The type of things you can find include open source software, public domain books and movies, archival content, and a whole lot more. The problem is, that the kind of content that most people would want has been illegally reproduced. We're talking copyrighted material such as TV shows like The Revenant or Game of Thrones.
Whether or not the content being downloaded is legal or illegal is completely up to the individual. Many governments across the world are however trying their best to discourage anyone from downloading pirated material by implementing laws where those caught might have to part with a lot of money in fines, or even face a jail term.
Despite all these restrictions, you'll still find people who will go on and download their media files without any fear of getting caught by the government. They're able to do this because they're connected to a network that allows them to encrypt their Internet connection, and carry out their activities anonymously. This network happens to be a Virtual Private Network, otherwise known as a VPN. If you're in the market for one good provider to start out with, then we'd recommend ExpressVPN. Here's a list of the best VPN service providers you can use for anonymous torrent downloading.
Downloading Files with BitTorrent
Once you get the hang of it, downloading files with BitTorrent is something that's very easy to do. The first step would be to search for a BitTorrent client that works best for you. The list we've given in the next session should give you a good variety of options to choose from.
Having chosen your client, the next step would be to subscribe to a quality VPN service. This should be one that never goes offline so that you're assured of privacy and protection whenever you're connected to the Internet.
Next, to start off our first download, you'll need to head over to a torrent website. You can try out a public website like Kickass Torrents and The Pirate Bay, or the private ones like What.cd or The Popcorn. If this is your first time, we'd advise starting out with the public sites since they're faster to use, but later on, you might enjoy the private ones since they're a lot safer.
Once logged on, search for a movie, a TV show, or a music album that you'd like to download, and click on the torrent/magnet link.
Lastly, sit back and let the link open up in your torrent client. You'll get some prompts appearing on your screen; follow through with them and you'll have your download begin in seconds. As soon as it's done, you'll get a notification informing you that the download is complete.
Best 5 BitTorrent Clients
Now that you have an idea of what to do, let's go through five industry favourites that you might consider to get started:
1. qBittorrent
We'll start off our list with a client that we believe is the best you could sign up with. qBittorrent has a lot of things going for it, and the first among them is that its open source. This means anyone can make improvements to its code. It also doesn't come with any ads or bloatware and comes built with both the functionality of popular clients, & a wide range of features that care to the large majority of its users.
The features at stake include torrent creation, RSS subscription, remote access, torrent querying, own media player, built-in search, and also selective content download. The client works well with a number of devices & platforms including Linux, Windows, and Mac OSX.
2. uTorrent
As the most used BitTorrent client of them all, uTorrent has been subject to several changes over the years. It probably still is the most popular, but that doesn't necessarily mean it's the best. uTorrent is available on Mac, Windows, Linux, and Android. While uTorrent is free, it is currently ad-based.
3. Vuze
Vuze used to hold the number one spot when it came to BitTorrent clients, but over the years, better service providers have come up with more enticing offers & it seems they've just not been as keen enough to adapt.
The biggest reason users complain about Vuze is the ads that they let pop up when you're on their standard subscription. The only way to get rid of them would be to upgrade to Vuze Plus, and that costs 28.90 Euros a year.
In terms of usability, I've had a lot of users complain about how the client is resource heavy, and also the amount of bloatware that gets installed on the device in use. The features on offer are certainly worth a look, with stuff like remote management, visualizations, integrated media player, content discovery through automated descriptions as well as file conversion across devices.
One unique selling point about Vuze is its ability to only work when your VPN connection has been established. It's sort of a built-in kill switch that only allows you to download your stuff through an encrypted service. Vuze has versions that are compatible with Android, Mac OSX, Windows, and Linux.
4. Transmission
Next up is Transmission, another popular client that has one of the best user interfaces in the market. The service is also free and open source, with an offering that includes webspeed support, tracker editing, global & per-torrent speed limits, addon support as well as BitTorrent protocol encryption.
The service is available for users running Linux, OSX, FreeBSD, Gentoo, and Windows.
5. Deluge
If you're looking at a bare-bones approach to a BitTorrent client, then Deluge might just be the one for you. This client is lightweight and simple to use, and also doesn't have many of the bells and whistles that you'd find with many other alternatives. Expect capabilities ranging from support for magnet links, remote web management, plugins available for things such as RSS support, and compatibility with OSX, Linux FreeBSD, and Windows-based devices.
6. Popcorn Time
Movie buffs will certainly enjoy using a client that'll allow them to stream videos in form of TV shows and films. The content streamed is picked up from a large collection of torrent sites, and this fact alone has made it quite difficult for law enforcement agencies to take it down. The application is open source & it allows you to stream your file as you're downloading it. It'll run on Mac OSX, Linux, Android, and Windows platforms.
Conclusion on the Best 5 BitTorrent Clients
Now that you've gone through our top picks for the best 5 BitTorrent clients, it's your turn to look into the 5 and decide the one you'll use to do your large file downloads. Remember to enlist a credible VPN service like ExpressVPN to secure your downloads, you don't want copyright infringement notices from your ISP or the DMCA filling up your inbox.