Although most users are usually aware that a VPN should be used while torrenting, the fact of the matter is, it's a compulsion. This is underscored with the shutdown of Torrentz 2 and KickassTorrents recently. These were two of the topmost torrent websites visited by surfers of the Internet. VPNs are required for super-fast torrenting as also to get other benefits such as unlimited bandwidth, encrypted connections for concealed and anonymous surfing, absence of any log information and more.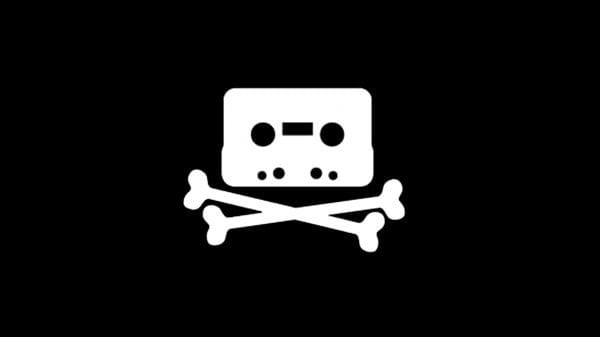 Disclaimer: Neither the owner of this site nor the editor of this article nor any of the linked VPN service providers condone downloading, sharing, seeding, or peering copyright material. International laws prohibit such activities which are illegal. This guide serves educational purposes only.
Why Use a VPN?
Making the right choice for a VPN or Virtual Private Network has become somewhat difficult these days. This is just because there are too many choices on offer. Many free VPNs lack the key options and features that make doing simple tasks difficult, leave alone something more advanced such as downloading, streaming, and/or torrents seeding.
The shutdown of KAT or KickassTorrents – number 69 on the popularity charts of the most popular sites on the Web is a solid reason why a VPN should be used while torrenting. KAT was shut down because someone has a similar IP address accessed KickassTorrent and Apple's Facebook page. This made way for the current US government to seize numerous KickassTorrent domains. The authorities also tried to extradite the site owner and 2 other leading site members to the US to face prosecution. This again is another solid reason why using the VPN to conceal an IP address, is compulsory.
VPNs for Torrenting
Recent aggressive crackdowns have led to the premature closure of numerous torrent sites. Downloaders were even sent warning messages threatening fines and even imprisonment if they attempted to access such sites.
So this is what your VPN is going to do for you: It will conceal your personal IP address while also routing your traffic via its servers. Thus, your locations will show up as one dynamic address that appears from multiple locations the world over. Just ensure that while selecting the VPN, it comes with the Connection Drop Protection (CDP) or DNS Leak Prevention feature. In the case of torrents particularly, the VPN provider should be supportive of BitTorrent services.
You may also opt for a protection tool for your IP Address. This will be a firewall blocking all IP addresses that are unwanted and prevent spammers, snoopers, and advertisers from connecting with the computer if they have malicious intentions.
Moreover, your connection also gets guarded against the default blacklist that torrent supporters have created. Browse torrents by activating the protection tool for the IP Address and VPN and continue your torrents search. Free proxies or Tor service may also be used for looking up content.
Best VPN for Torrenting
If you have to choose a suitable VPN for your torrenting and also for regular use, choose between ExpressVPN, CyberGhost,  or IPVanish. These are believed to help you download torrents anonymously and to safeguard your interests from agencies and governments. We've recently reviewed top VPN services for anonymous torrenting. In short, here are the best VPNs you can use to surf the web privately.
Case Studies
Essentially every click made online while torrenting is logged or watched by hackers, government servers, powerful media companies, and DMCA scammers. It so happened that recently, a regular patron of EverydayElectronics, who wasn't using a suitable VPN was slapped with a notice from the DMCA. In another case, CNSE or Cable Network Starz Entertainment, home to Power – the hit series from 50 Cent, sent out a takedown notice from the DMCA to the user's ISP. It was alleged that the said ISP had downloaded and seeded Black Sails, another series from Starz.
The irony, however, was the user hadn't downloaded any torrent since 2014. Moreover, as he downloaded torrents, it was for music specifically and not movies or TV shows.
Even though Starz requested that sharing of the said material be stopped and that the file should be immediately removed, this wasn't possible as the file never was in the possession of the user. It was requested that such infringing material or any other Starz materials be blocked from access and sharing according to copyright laws.
In another case, a Virginia-based federal jury found that a US-based ISP, Cox Communications was guilty of copyright infringements was ordered it to pay $25 million as compensation to BMG, a music publisher. It was alleged by BMG that Cox subscribers had committed thousands of copyright infringements while Cox refrained from doing anything to prevent or stop them from pirating.
However, in the US, it's unlikely that your ISP will disconnect you on grounds of pirating. This may change, however, with the result of this particular case. A second notable downside is if Cox is finally liable, it may directly sue all pirating infringers.
This by itself shows why and how the use of a reliable VPN keeps your confidential and sensitive data secure, safe, and, more importantly, completely anonymous.
Why Torrenters Should Use VPN – Final Thoughts
Once you're connected to a VPN server, head over to WhatIsMyIP.network and perform an IP address check. Ideally, it needs to be different from the IP address provided by your ISP and be routed from elsewhere. Once you are sure of your security and anonymity, start downloading the required file from BitTorrent.