First launched in 2006, ExtraTorrent is one website that has certainly faced a lot of pressure from its fans to stay online. At some point in 2017, the site confirmed to have shut down.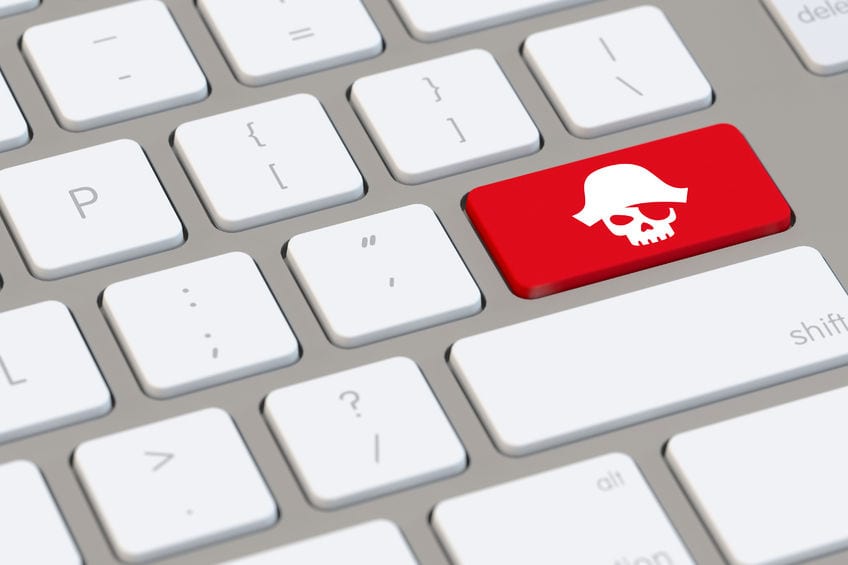 Disclaimer: Neither the owner of this site nor the editor of this article nor any of the linked VPN service providers condone downloading, sharing, seeding, or peering copyright material. International laws prohibit such activities which are illegal. This guide serves educational purposes only.
This was following a collective effort by ISPs to reduce the sharing of copyrighted material. ISPs in the UK, for example, sent users emails detailing the time and date that their broadband connection was used to torrent specific files. Shortly after, the site resurfaced, but this time with a different domain name. All the data that had been stored at its other domain got moved, much to the excitement of its fans.
ExtraTorrent Alternatives
One thing that is however yet to be confirmed is whether or not the new site is run by the administrators of the previous one. This is because, when Extratorrent first shut down, it cautioned its users against turning to copycat websites that might have sprung up after its demise. Whether or not the new domain will offer as much value as the old website still remains to be seen. Here are some of the top torrenting websites people have been using as an ExtraTorrent alternative:
Public Domain Torrents
Vuze
Legit Torrents
Internet Archive
The Pirate Bay
1337x
BitLord
RARBG
Warning Letters for Torrenting?
Whatever the case, users still rely on the site for good quality torrents, and this doesn't seem like it'll change any time soon. The only thing that might stand in their way is their ISPs. The warning letters that users tend to receive when their ISPs find out that they're torrenting is normally just the first course of action. If you carry on with your torrenting activities, your ISP is likely to go on and place strict measures to try and manage your connection. This is known as throttling.
ISP Throttling
When your Internet connection gets throttled, you'll notice that you can't access specific sites like you used to. Your access to a site like ExtraTorrent will also get blocked. Your browsing speed will get slowed down. You'll also start to see that loading videos takes longer. All this is done in a bid to discourage you from consuming all the bandwidth, or to avoid certain sites. At this point, your freedom to access the net is essentially getting tampered with. Is there something you can do to avoid all this micromanagement by your ISP? There certainly is. The best way to get back your freedom online is by signing up with a VPN provider.
How to Unblock ExtraTorrent Using a VPN
The initials VPN stand for a Virtual Private Network. This refers to a collection of servers belonging to one provider that are based in different countries around the world. The first priority of a VPN service is to provide security, and the second one is to provide anonymity. Security is provided through encryption. When you subscribe to a VPN service, you redirect your data from your ISP to the VPNs servers. In doing so, your ISP is no longer able to control what traffic you access. Your ISP is also left blind about whatever you're doing online. This makes it that much more difficult to throttle your connection. Here's how you can use a VPN to unblock ExtraTorrent for instance:
Sign up with a VPN service provider.
Download and install the VPN application on your PC, Mac, Android, iOS device.
Launch the VPN application and sign in using your VPN account.
Now, connect to a VPN server.
Finally, access ExtraTorrent from anywhere in the world.
When choosing the right VPN, you need to be sure that the service you sign up with actually supports torrenting. There are many that don't support the activity, so you'll need to be very careful. 
Best VPNs to Unblock ExtraTorrent
To make your search easier, we've already identified three top tier providers that you should consider signing up with. Here's our list of the best VPNs that can unblock ExtraTorrent.
1. ExpressVPN
Premium service. That's exactly what you get when you sign up with a top-tier provider like ExpressVPN. Based in the British Virgin Islands, the service handles about 2000 servers, distributed across over 60 countries around the world. The service supports VPN protocols such as OpenVPN, L2TP/IPSec, SSTP and PPTP, giving you a wide enough range of choices to choose from. ExpressVPN is also serious about security as it offers 256 bit AES encryption and allows up to 3 simultaneous connections per user.
The service maintains a strict zero logging policy, and also has a group of obfuscated servers that you can connect to if you're based in a country that is hostile to VPN connections. ExpressVPN assures users of no activity logs, and its VPN client comes in versions that can run on Android, Linux, iOS and Windows devices. The service promises a 99% uptime guarantee. ExpressVPN ensures that users have 24/7 access to customer care, and this can be through live messaging, emails or social media. The service fully supports torrenting, so you'll have nothing to worry about in that regard. For a more detailed analysis of the provider, have a look at our ExpressVPN Review.
2. NordVPN
NordVPN is another provider that you ought to consider. The service is based in Panama, keeping it out of the jurisdiction of any data regulatory authority. NordVPN also maintains a strict zero logging policy, so expect none of your traffic to be interfered with once you sign up. The service offers 256 bit AES encryption and has more than 4000 servers ready to facilitate your connection. Your security is also enhanced thanks to the provider's double VPN encryption protocol. This feature routes your connection through two different servers instead of one, thereby doubling your level of security.
Thanks to its wide range of servers, NordVPN also allows users to choose which servers they ought to connect to. This is based on the type of work they're doing online. There's also a group of obfuscated servers that users can connect to so as to hide the fact that they're using VPN. In addition, tools such as CyberSec software to guard your connection against ads and malware. These are just some of the tools that NordVPN uses to guarantee a seamless torrenting, browsing or gaming experience. Get to learn more about it by going through our NordVPN Review.
3. IPVanish
There's no other VPN service that has as much support for torrenting as IPVanish does. This US-based provider was established back in 1999, so you can expect a lot of innovations in its quality of service. IPVanish is also very vocal about its support for torrenting. The service allows for anonymous P2P file sharing, and also offers 256 bit AES encryption for optimum security. Once you subscribe, you'll be able to have up to 10 devices connected, all under one account.
The service is well known for its super-fast speeds, so whether you're torrenting, streaming or downloading large files, you shouldn't have to worry about waiting too long. The service guarantees both unlimited bandwidth and unlimited server switching. IPVanish also has a web proxy that you could use if you'd rather not download their VPN client. Their SOCKS5 web proxy helps you to hide your location, and have access to geo-restricted sites from around the world. Take a look at our IPVanish Review to get a better picture of the kind of service to expect once you sign up with this provider.
Summary On The Best VPN to Unblock ExtraTorrent
In as much as most ISPs may be against it, torrenting is an activity that's going to be practiced for a long time to come. To make sure you get the best possible experience, you're better off signing up with a VPN service. Express VPN, IPVanish and NordVPN are all great alternatives to consider. Just make sure you take up their free trial or money back guarantee so that you can sample what they have to offer before subscribing.