The Facebook craze has been going strong for many years now. It is one of the most popular social media platforms in the world today. As an enterprise, Facebook offers individuals and businesses many wonderful opportunities. Also, with its regular tweaks and updates, it manages to remain popular despite periodic concerns over its terms of use and the potential privacy breaches that it entails. You would think that there would be just no beating this social media behemoth. But we are here to tell you that this is not the real picture. Fed up with Facebook? Take a look at the top social media replacements below. Note that these alternatives do not include the obvious choices such as Twitter, Instagram, Snapchat and the likes.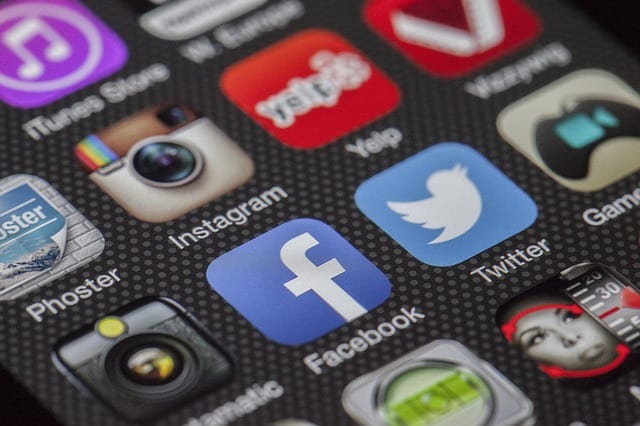 Best Facebook Alternatives
A lot of people actually think that Facebook's time has come and the giant just cannot keep up with the other social media sites that are rapidly gaining ground. While they might not look big enough to topple FB at the moment, you can fancy such a regime change sometime in the coming years. Here is a list of the best alternatives to Facebook to help you decide where you want to socialize when online.
Hype – Social Media Evolved
Hype is one of the leading sites for social media that is dedicated to live streaming and multimedia. It is becoming increasingly popular with several age groups, particularly teens. Since it enables users to create live videos through their camera rolls and combine the best of still photos and videos, you can see why it has achieved its present popularity.
In addition to enabling sharing of live videos and pictures, Hype users can also include text, music, emojis, viewer comments, GIFs, and a whole lot more. This has got us excited as well! Everything about Hype is about the now and happening. Also, it allows people and potentially businesses as well to promote themselves or their services in a novel way. This is a facility that not many social media networks provide at the moment and this justifies Hype's inclusion on our list.
Don't be mistaken though, there are a lot of other websites and social media apps that provide the same services and features. But Hype is way better than all of them. With its superb blend of engaging content and multi-media entertainment, Hype is definitely one to keep an eye on in the coming years.
DeviantArt – Emergent Art Online
DeviantArt is a social media network that has pretty much remained under the scanner despite many people using it every day. If you like art and want to support people from all over the world creating art, then DeviantArt is the place for you. The numbers themselves are staggering enough to make you wonder why you haven't heard about this before.
The only reason why DeviantArt is not ranked among the top 5 social media is that it is more of niche caterer than for the general masses. People who do not have any particular interest in art might find it a little less engaging than we do. However, this does not mean that you will not be able to appreciate the sheer potential this social media site has.
Every now and then, you just might find an anime or a fan art on FB which has been reposted from DeviantArt. If you happen to come across any such thing, do go have a look at the site. We promise you will not regret it.
NextDoor – Bring Communities Closer
One of the funniest things about social media is that you can be friends with someone from another part of the world, but you may not even know the first name of your next door neighbor. NextDoor is here to address just that. This enterprising new social media can best be described as the perfect amalgamation of Facebook, Yelp, and Craigslist. Not only does it enable you to get in touch with people whom you actually live near and can easily meet in person, it also facilitates local business growth and enlisting of services in your area. Now we call that a handy little thing to be a part of!
However, just because it connects neighbors with each other does not necessarily make it a good thing. NextDoor has its more than fair share of verbal duels and spats, some of which have even escalated beyond the realms of the digital. But if you are like us and would like to foster a good community atmosphere with the people you live around, NextDoor is probably the best app you can find online at the moment.
Musical.ly – If You Are Mad for Music
Have you ever wanted to show off your air guitar skills to people online? How about that song you love to sing along to? If you love music as much as the countless people all over the world, Musical.ly is a social media that you simply have to try! This platform is not meant for pro music performers. Rather it is meant for any and all people who love music and just want to put out some of their lip-syncing to their favorite tunes out for the world to see.
The site supports 15-second videos where people can show their dancing, singing, and other creative skills alone or along with their friends. Other 'Musers' can like and comment on these videos as well. If you feel like you have the potential to be the next rockstar, Musical.ly might just be the perfect platform for you to showcase your talent and attract the right attention. Go on and give it a try now! And even if you don't want to be a star yourself, you will have a great time looking at how other people enjoy the same music as you do.
Best Facebook Alternatives – Conclusion
As it stands, Facebook reigns supreme. However, social media is fickle and you never know when the popular tide might shift. If you love exploring new and exciting ways of meeting others, be sure to check these out. Now go and socialize!