Watching sports have become very popular leisure around the world. But there's one category that always stands out, Football. In 2018, FIFA stated that 3.5 billion people were watching the World Cup. That's almost half of the human population on the planet. The other half are mostly not interested in soccer or just didn't have a way to stream the Cup. Well, that ends today. In this guide, I'll show you the best streaming services to watch soccer live online wherever you are. Read on and start taking notes.
Best Services/Websites for Soccer Streaming – Content Index
Can't wait to join the world of football streaming in 2023? You know your way around but you can't make up your mind? Well then, here's everything you need to know about the top streaming services for football out there.
Top Streaming Services for Football
Guys, half of the world's population watched the World Cup. That shows you how fans everywhere are insatiable for world-class football. Streaming a live football match can be the best experience any die-hard fan could ever have.
However, this experienced can be ruined easily if the service you're using is not credible enough. You need a website/service that offers HD-quality streaming with no buffering issues. I've seen a lot of comments complaining about some of the websites that offered soccer streaming for free.
Well, my friends, it's well-known that these sites are not reliable. What you need is a credible source, a premium service. I know, with so many around, it can be a bit daunting to pick one. Not after this guide. Here are the top services for streaming live football:
ESPN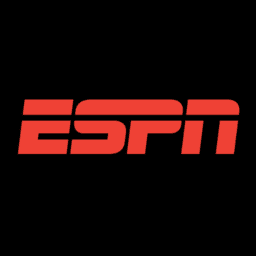 ESPN has been the leading sports channel in the United States for quite some time now. In 2019, it got even more popular by acquiring the rights to every UFC event there is.
The service covers a wide variety of sporting events on its channels and is available using any pay-TV provider in the country. ESPN's total U.S. subscriber base stands at about 86 million. That's quite a number if I may say.
Using the new ESPN app, you'll be able to watch hundreds of soccer matches in the United States. This one will replace the old WatchESPN app. It's quite a move since ESPN is trying it's best to meet its viewers' future demands.
Here's what the company had to say:
"This move is in line with our larger, ongoing strategy to create a one-stop app destination for all things ESPN and allows us to maximize resources to create the best experience possible for fans."
If there's a specific league you like to watch, here's what ESPN offers in terms of soccer:
Premier League
MLS
Liga MX
La Liga
Champions League
Europa League
Serie A
German Bundesliga
The good thing for Americans is that ESPN's coverage is in English. It doesn't drift from that since its sister channel ESPN Deportes handles all content in Spanish inside the US.
As for cord-cutters, ESPN didn't leave you hanging. There's another option that will cost you 4.99$ a month and 49.99$ a year with no cable subscription required, ESPN+. The service has over 2 million subscribers as of 2019 and counting. You can watch ESPN+ on:
Amazon Fire TV
Android TV
Apple TV
Chromecast
Roku
Xbox One
PlayStation
Windows PC
Fox Sports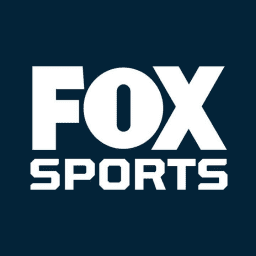 In terms of quality, popularity and quantity of content Fox Sports can legitimately rub its shoulders with other giants. The channel has been around 1994 and has brought fans the top sporting events ever since. As I mentioned, Fox is rivaling with other giants in the industry. When it comes to soccer, the channel has all you need.
All that's needed is a valid cable subscription and Fox Sports is at your disposal. Here are a few cable providers:
AT&T U-verse
Xfinity
Cox Communications
DIRECTV
DISH
MediaCom
Optimum
There have been talks about the future of the channel after Disney acquired Fox Entertainment. Well, this isn't the first rodeo for Disney in the sporting industry. However, on April 26, 2019, it was reported that Sinclair was the successful bidder for Fox Sports Networks at $10 billion. That means Fox Sports is officially part of SBG now.
Fox Sports is well-known to be an official broadcaster of the Women's World Cup. The championship drew 14,271,000 of viewership back then. All in all, Fox Sports 1 is available to approximately 84,486,000 pay television households in the United States. That's mainly because the sports giant brings you the likes of:
FFA Cup
A-League
W-League
UEFA Champions League
Women's World Cup
Asian Champions League
Bundesliga
La Liga
Serie A
Ligue 1
E=League
Asian Cup
A Fox Sports App?
That's not all. Fox Sports has made it so much easier for viewers to catch up with their favorite matches with its Fox Sports Go app. Most content shown on local channels is available in FOX Sports GO.
However, some might be missing due to licensing rights. But Fox is working on that now. As for compatibility, it cannot get any better. You can stream Fox Sports Go live on PC, Mac, Android, iOS, PlayStation, Xbox, Apple TV, Chromecast, Roku, Amazon Fire Stick, and Android TV Boxes.
Sky Go
Sky saw the light back in 1994, and now, it is the UK's biggest pay-TV broadcaster with over 12.5 million customers as of 2018. That doesn't just include the United Kingdom.
Moreover, being on top also gets Sky a 0.5$ share of the world's internet traffic usage.
That's a pretty decent percentage considering it's a world of streaming services like Netflix and Hulu. The channel has more than 22,423,000 subscribers across Europe. If you want to divide that, you'll get:
12,691,000 in the UK & Ireland.
4,930,000 in Germany and Austria.
4,802,000 in Italy.
Sky subscribers get access to its service, Sky Go for free. It's an easy way to keep up with the latest shows, movies, and sporting events around the world. All it takes is a £10 installation fee and a 12-month minimum contract.
In other words, Sky requires a long term deal for you to tap into its content. But that's our main point here. What are you getting in return? Here's what Sky Sports offers soccer fans in the United Kingdom:
Champions League
Europa League
La Liga
Eredivisie
Serie A
Bundesliga
Ligue 1
Euro 2020
World Cup
UEFA Nations League
European U21
League One
League Two
Carabao Cup
MLS
Now that you know your way around, you can stream the top football competitions live on your Android, iOS, PC, and Mac.
SuperSport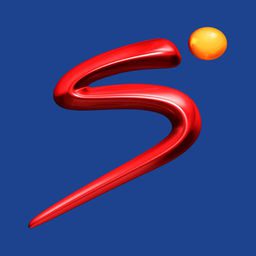 SuperSport is a South African streaming channel that's part of the DStv Network. It was launched back in 1995 as a single complete channel and was considered to be the biggest rugby broadcaster in the world.
However, Sky overtook that position leaving SuperSport in second place.
The channel is also the second biggest Premier League broadcaster airing matches live and in HD. Only subscribers through DStv can access the channel. Your best bet should be the DStv Premium plan, which costs R809 ($58.32/month). That's not the only plan available.
You'll find plenty to suit your streaming needs and give you the flexibility to pay on your terms, including:
Compact Plus (R519)
Family (R265)
Access (R105)
Easy View (R29)
DStv has 13,5 million subscriber homes for their video services in sub-Saharan Africa. Last year, DStv opened SuperSport to all the subscribers for 18 days. It's probably because the World Cup was on.
However, we can expect it to do the same move again. If that's the case, football fans can turn on their Apple TV, Android, iOS, PC, Mac, Chromecast, Samsung Smart TV, and Android TV and stream the following:
Premier League
La Liga
Serie A
Champions League
Europa League
Fa Cup
French League 1
Bundesliga
Portuguese Liga
Chan
Nations League
U20 World Cup
Hotstar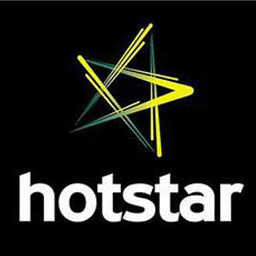 Hotstar has the most affordable subscription value of all the channels we have listed in this guide. If you live in India, you're in luck since you have a streaming channel such as this one.
The Mumbai-based media company with dozens of sports and entertainment channels is now owned by none other than Disney. We can definitely see a bright future for the company.
Hotstar launched its service back in 2015, and now, It has over 300 million active users monthly. That's mainly because it has become the go-to channel for sports fans, especially soccer ones. The service is very cheap. You can subscribe to their service for almost $2 a month. How cool is that? Here are your options:
Hotstar Premium: (

999

/Year,

299

/Month)
Hotstar VIP: (

365

/Year)
With Hotstar, you can have only one stream per user at a time. You'll be able to watch the content on multiple devices, but not simultaneously. That's a bit of a bummer since the service is available on a wide range of devices, including Android, Apple TV, Chromecast, PC, Mac, and iOS.
FYI, Hotstar is one of the top broadcasters of the Premier League in the world. It won the rights back in 2017, and it's here to stay for a long time in the future. But what else does it offer?
Premier League
Bundesliga
Hero ISL
Hero I-League
Indian Premier League
Indian Super League
beIN Sports
Consumers today, especially football viewers, are looking not just for a diverse slate of content, but also a variety of viewing options. Luckily, that's exactly what beIN Sports can grant you.
Let's talk about why beIN is indeed the leading sports channel. Do you recall when Algeria lifted its second AFCON trophy? Yeah, a record of over 800 million people tuned in to beIN SPORTS to watch the Total Africa Cup of Nations Egypt 2019.
That's quite a number if I may say. Now, let's address the fans in KSA. Unfortunately, beIN Sports is available anywhere in the Middle East except there. That's due to an ongoing diplomatic crisis between Qatar and other Arab countries.
Now, in KSA, viewers are using a pirate paid service called beoutQ, which is definitely, illegal. As for other countries, beIN SPORTS is available in:
Middle East
North Africa
France
United States
Canada
Turkey
Australia
Spain
Andorra
Hong Kong
Brunei
Malaysia
Singapore
Indonesia
Philippines
Cambodia
Laos
Thailand
To help viewers out, even more, beIN came up with its streaming service beIN Connect. It allows users to watch live and on-demand video content on Android, Mac, PC, Xbox, PlayStation, and iOS. Now, you can stream the following in HD:
Copa America
Ligue 1
La Liga
Serie A
EFL Cup
Coppa Italia
Ecuadorian Serie A
Copa del Rey
Champions League
La Liga
Premier League
Bundesliga
DAZN
The Netflix of Sports takes place in our list today for its extended reach towards football around the globe. It hasn't been around for long, but it sure made an impact in the industry.
First, the service launched in select countries. Now, it's available in over 9 of them, including the US lately. The best thing about the channel is that it's a perfect way to cut the cord. Lately, we're all envying Canadian residents as DAZN got the rights to broadcast the Premier League there.
Its subscription is cheap, and you're not required to abide by a long-term contract. Here are the nine covered countries and DAZN's subscription plans respectively:
Austria: (119,99€/Year, €11,99/Month)
Italy: (€9,99/Month)
Switzerland: (12.90CHF/Month)
The United States: ($99.99/Year, $19.99/Month).
Canada: ($150/Year, $20/Month)
Germany: (119,99€/Year, 11,99€/Month)
Japan: (¥1,750/Month)
Brazil: (R$37,90/Month)
Spain: (9.9999€/Year, 9,99€/Month)
If you're a new subscriber, you'll benefit from their 30-days free trial. That way, you can take the service for a test drive without having to lose anything in return. Wait, there's more.
DAZN has apps on every device you could think of such as Android, iOS, PC, Mac, Chromecast, Roku, Apple TV, FireStick, and Smart TVs. These kinds of services make you understand why the channel has more than 4 million subscribers. Are you a football fan that's interested in DAZN? Here's what you get:
Premier League
Champions League
UEFA Europa League
Serie A
Copa America
Super Cup
La Liga
Copa Del Ray
EFL
Bundesliga
A-League
MLS
Honorable Mentions
Just because the channels I listed above made the list, doesn't make them the only ones out there capable of giving you a soccer live stream. There is plenty of fish in the sea my friends, and I'm going to state a few of my top honorable mentions.
Hulu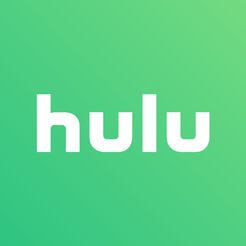 I'm quite sure some of you were shocked to see Hulu on our list. But why? Don't you know that Hulu has a live option in its service?
Yes, I know it's mostly known for the video-on-demand service it has been offering for years, but the live TV plan is also a great (available) option. Priced at $69.99.99 a month, subscribers can tap into dozens of channels to expand their streaming experience.
Hulu is a juggernaut in the streaming industry, with over 45.6 million subscribers and a 0.4% global bandwidth share. But you may ask, what makes the streaming giant reliable for streaming football? Well, that's because it allows you to add channels like
Fox Sports
ESPN
NBC Sports
Telemundo.
You can also customize and add channels at will, for extra cash, of course. Hulu is a great option if you don't feel like subscribing to a long term cable deal. You can get such channels with a simple subscription and watch them live on Android, iOS, Roku, Xbox, Amazon Fire TV, and Chromecast. Feel like moving around? Download the Hulu app on Nintendo Switch then.
Sling TV
Sling TV is another decent streaming platform to use for such a task. You have no idea how easy it is to customize everything you need. First, the number of channels is pretty decent, which makes it easier to navigate.
When you have a basic Sling subscription, you'll get access to channels such as ESPN, ESPN2, ESPN3, TBS, and TNT. But this can be a bit daunting since every plan offers a different set of channels. First, let's talk about your options:
Orange (35$/month)
Blue (35$/month)
Blue+Orange (50$/month)
So the difference is that Orange offers some basic sports, news, and entertainment channels, while Blue has the likes of Fox Sports and NBC Sports. They're both equally even depending on what your needs are. Not only that but with any subscription, you get a 7-day free trial.
However, the Blue+Orange subscription is the best to choose as it's the best of both worlds. Once you create an account, you can stream live football on Amazon Fire TV, Android TV, Chromecast, PC, Mac, iOS, Roku, Apple TV, and Samsung Smart TV.
The Article's Final Whistle
I hope I gave you everything you need to ease up your search. You now have the top services for football streaming. Remember, whatever you do, don't rely on suspicious websites. Any football league can sue you for using those. You should see what the Premier League did. Don't hesitate to contact me if you have any questions. You can do so in the comment section below.