Ah, Jordan. The country that is both as ancient as it is modern. Jordan has been inhabited since the Paleolithic period and boasts a wide range of archeological wonders to prove it. It is also home to the Dead Sea, widely considered to be nature's spa, which has been sought out for its healing properties since the days of Herod The Great. Jordan is also known for its hospitality, it's friendly people, and its warm welcomes for all those that choose to visit it.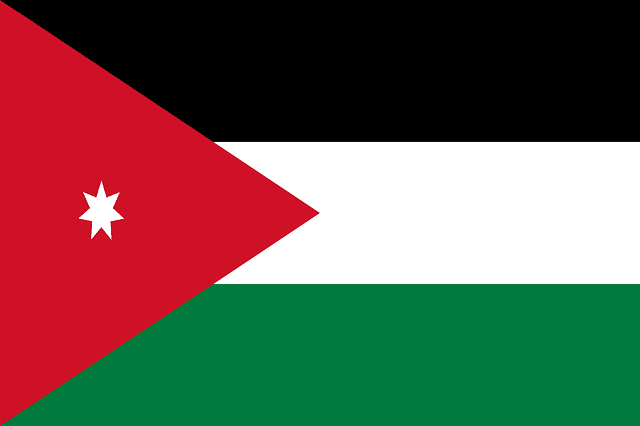 Internet In Jordan
From a technical perspective, the internet speed in Jordan averages at around 6Mbps. It has 10 internet service providers who offer similar internet specifications. While the technical aspect of Jordan's internet ranks well compared to other Middle Eastern countries, Jordan's internet freedom standards do not.
Several pro-democracy activists were arrested in 2017 for voicing the need for reform and active criticism of public officials when needed. Jordan's net freedom metric is considered "partly free", as the country blocks certain social media platforms and political and social content that is against the opinion of the ruling family. According to Freedom House, Jordan's penal code" forbids any insult of the royal family, state institutions, national symbols, foreign states and 'any writing or speech that aims at or results in causing sectarians or racial strife'".
It's also important to note that Jordan has blocked several websites, including Jordanian websites, that have political or social views different from the government's. Streaming services are also regionally blocked in Jordan, so access to some of your subscriptions might not be an option.
Using a VPN In Jordan
While a VPN can't help you stay anonymous on your own social media page, it can help secure your data and protect you from strict governmental surveillance.
A VPN, short for Virtual Private Network, re-routes your traffic through its own serves and establishing a private connection to the internet. VPNs also encrypt your data and hide your real IP address, which means that you'd have total anonymity online.
In other words, with a VPN, it's very difficult for your ISP or any third party to gain access to your data. Another perk of having a VPN is that you can unblock regionally restricted content.
Best VPN for Jordan
Now that you know what a VPN can do for you, let's move on to which VPNs work best for Jordan. A Google search for VPN service providers will show you a large number of options, some free and some paid.
The free VPN options may seem like a good option, but free VPNs aren't set up to protect your privacy online. With VPNs, you get what you paid for. If you didn't pay for good service, you're not getting a good service. The best way to guarantee anonymity online is by signing up with credible VPN providers. To make things easier for you, here's a list of the best VPNs to use in Jordan while spending your vacation in Amman, Petra, or the Dead Sea:
1. ExpressVPN
ExpressVPN is widely considered the best VPN on the market. It has over 2000 servers in more than 94 countries, which gives almost total global coverage. This means that ExpressVPN users have no problems accessing most of the geo-restricted sites.
Another great thing about ExpressVPN is its tried-and-tested zero-log policy. ExpressVPN doesn't keep any data on its users, which ensures anonymity on every level. It also uses OpenVPN protocols with 256-bit encryptions for added security. With ExpressVPN, you can even split-tunnel your traffic and select which data you want to be encrypted.
To take things even further, ExpressVPN has a 5-star customer service team that's available 24/7. You can contact them on live chat, through emails, and by phone.  You can learn all about ExpressVPN's features in our ExpressVPN review and can try out the service without committing to a full-time subscription with their 30-Day Money-Back Guarantee.
2. BulletVPN
My second choice, BulletVPN, is a relatively new contender in the market. While BulletVPN has a smaller server network than ExpressVPN and NordVPN, all of its servers are tier-one optimized servers. BulletVPN has a strict zero-log policy. It's also located in Estonia, where there are no laws requiring companies to keep tabs on their users.
You can expect military-grade 256-bit encryptions with BulletVPN. It even has a Smart DNS feature that allows you to manually install BulletVPN on a range of devices, including PS4 and Xbox. If you have trouble configuring BulletVPN, you can contact their customer support team through live chat, Social Media, or Email. If you're interested in BulletVPN as your next service provider, take a look at this BulletVPN review for a wider description of its features and functionalities.
3. NordVPN
NordVPN is another great VPN you can use to stay anonymous online in Jordan. Headquartered in Panama, NordVPN follows a strict zero-log policy and keeps no record of its user's browsing history. NordVPN is known for having one of the largest server networks; users can choose from more than 4000 available servers.
One of the features that set NordVPN apart is the DoubleVPN protocol. This means that you can re-route your traffic through 2 servers instead of 1. This way, you'll make sure that your data remains private at all times. You can get a more in-depth explanation of NordVPN in our NordVPN review.
Final Thoughts – Best VPN for Jordan
If you plan on using the internet at all in Jordan (or anywhere else really) a VPN guarantees your online security. ExpressVPN, BulletVPN, and NordVPN are amazing service providers that have consistently shown positive results to their customers. The good thing about all three of these providers is that they all offer a money-back guarantee. Give them a test, see which VPN works best for you, and remember to always stay safe online.
Best VPN for Jordan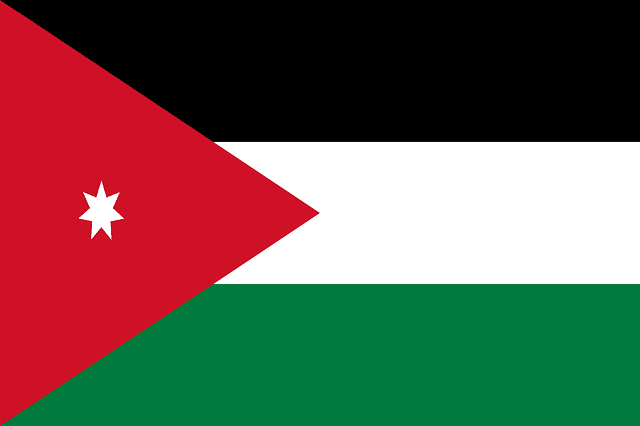 Name: ExpressVPN
Description: Joran, similarly to other Arabic countries, has imposed blocks on various websites and apps. In order to browse the web freely and anonymously while there, you need to sign up with a premium VPN service provider such as ExpressVPN.
VPN Apps

Access Blocked Sites

Speed

Support

Refund Policy