Have you ever tried accessing ITV outside of the UK? If so, you've probably noticed that the service is unavailable because of some serious geo-blocks. Take it from someone who got blocked several times before realizing that accessing ITV from the US ain't gonna happen. But, I wasn't going to let it go that easily.
I did discover a way in which I can easily unblock ITV anywhere, and that's by using a VPN. You can do the same by subscribing to the best VPN for ITV, which we will tell you all about below.
Best VPN for ITV – Content Index
Is ITV Available Outside of the UK?
No, ITV is a service only available within the UK. This isn't because ITV wants to be mean to non-UK users. The truth is that it's a little out of ITV's hands.
Let me explain.
Due to international copyright laws, ITV only has the rights to stream its content library in the UK. Outside of the UK, other broadcasters may have rights to specific content instead. To stay within their rights, streaming services have to employ an IP ban to regulate who can access their services online.
Technically, anyone can access almost any website on the Internet. However, IP bans work on restricting incoming traffic from IPs that don't belong to the country where the service is available.
By that I mean to say, if you are looking for a way to stream ITV outside of the UK, you'll need ITV itself to believe that you are actually in the UK.
How? Easy. All you need is a VPN.
Why a VPN for ITV?
Allow me to first explain what a VPN is and what it is used for.
The term VPN is short for Virtual Private Network. This method is used for security purposes and the enhancement of users' online experience. It manages to fulfill these two goals by encrypting traffic and data and then re-routing them through its own secure servers.
Upon the re-routing of your traffic, your public IP address instantly changes. After the rerouting process is over, you'll find that your IP address now reveals the same location as where the VPN server you're connected to is based.
So, to access ITV outside of the UK, you need to connect to a UK server. This will give you a UK IP address.
The good thing is that VPNs are, first and foremost, cybersecurity tools. Because of that, they're absolutely legal to use. Furthermore, VPNs keep you anonymous online and away from malicious attacks, third-party monitoring, and potential harm.
Finally, it may be concluded that a VPN is needed to stream ITV outside of the UK.
How to Watch ITV Outside the UK with a VPN
ITV examines the IP address of yours to check whether to allow you access or not. If you happen to be located outside the UK, you won't be able to stream its content unless you make use of a VPN. Take a look below and learn how to unblock the channel in your region:
To kick it off, you need to select a reliable VPN that operates speedy servers in the United Kingdom. Later on in this article, you'll see what top VPNs work well with ITV.
After you sign up for a VPN service, download their application on your streaming device. VPN clients mostly work with Android, iOS, PC, and Macs.
Then, you sign in and go through the server list until you find one in the UK. You can type "UK" in the search bar for a quicker approach.
Hit connect and wait a few seconds for the connection to take place.
Finally, launch ITV and watch the best British content wherever you are.
You can find countless numbers of VPN providers on the market. However, not all of them can operate well with ITV Hub. Below, you'll find the best VPNs for ITV. Check them out in this table before we head over to their full review.
Best VPN for ITV
This leaves you with making a decision as to which VPN you should subscribe to. With the hundreds of VPNs on the market, it's easy to get confused and distracted. However, if you keep the following tips in mind, you'll be on the track of choosing the right VN.
Examine Closely the Privacy Policy: The VPNs you pay for are obliged to declare whether or not they're collecting data about you and ho they are using it. Their privacy policy should be explicit and clear about these as it is your right to know how these companies are dealing with your data.
VPNs slow your internet connection: Believe it or not, some VPNs drop your connection's speed due to encryptions. As you may have understood, the re-routing of the traffic process takes time, and it does somehow slow the speed. If you invest in premium VPNs, you might not experience such speed loss.
Say No to Free VPNs: You should not take every free thing offered to you, and a free VPN is no exception. Most free VPNs don't follow through what they advertise. In fact, most of them have nothing but malware and threat to offer.
Got it? Good.
Let's get to the top 3 VPNs for ITV part:
ExpressVPN
ExpressVPN is the first provider that comes to mind when conducting a best VPN list. This service provider is believed to be the best competitor on the market. Here's what you get with ExpressVPN.
First, you get a kill switch to protect your IP address. That kill switch option prevents your IP from getting exposed when your connection drops. Moreover, it employs military-grade encryption protocols. Friendly customer support is available 24/7 for helping users out. The company runs a strict zero-logs policy to protect users' privacy and promises a 30-day money-back guarantee.
runs more than 2000+ servers in over 94 countries
P2P file-sharing support
A free Smart DNS feature as an added asset
Read the full ExpressVPN review here.
BulletVPN
You can expect a lot with a provider like BulletVPN, some of which are security and privacy-related. With this VPN, you get to connect to 154 servers in 55 countries with the toughest military-grade encryptions. Additionally, there's a kill switch to prevent accidental exposure.
A free Smart DNS feature, another unblocking method
round the clock customer support through live chat
30-day refund policy in case users change their minds
You'll find all you need to know about this provider in this BulletVPN review here.
NordVPN
NordVPN is this security-based VPN provider that does wonders to those who really care about their privacy and online security. This provider is known for its application of 2048-bit SSL encryption, split tunneling for control over traffic re-routes, and the inclusion of a double VPN feature. Users are drawn to its no logging or storing of users' content policy because they highly value their privacy.
more than 4000 servers in 59 countries
customer support is available via live chat
a free Smart DNS feature is added
offers a 30-day refund policy for convenience
Get more information on NordVPN in this review here.
Best VPN for ITV – Final Thoughts
Those are our best VPN picks for ITV. Any of the VPNs we mentioned will help you unblock ITV and benefit from its services and stream its content despite your actual geo-location.
Please remember that a VPN can only spoof your IP. It doesn't help you bypass any subscription fee or registration process enforced by the channel. Keep that in mind when you subscribe to ExpressVPN or any other VPN. Are you going to subscribe to ExpressVPN? I know I would. Just let us know in the comments.
Best VPN for ITV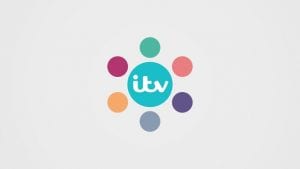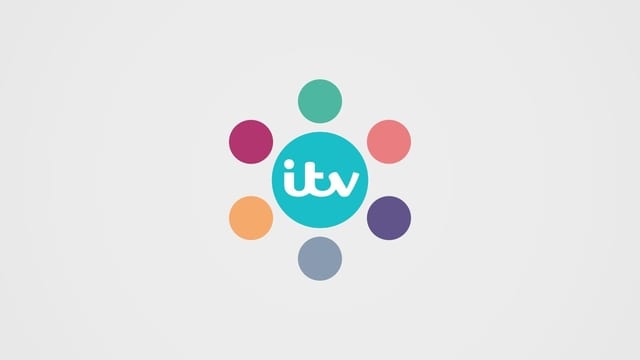 Name: ExpressVPN
Description: The best VPN for privacy, security, and access to geoblocked sites.
Speed

Support

Security & Privacy

Server Location

Refund Policy