Internet speed and quality in Lebanon are constantly suffering primarily due to outdated infrastructure as well as ISP throttling. Maintaining a secure connection is also a huge concern among users, which is why we advise Lebanese residents to make use of VPNs. That being said, below you will find some of the best ones.
Best VPN for Lebanon – All Summed Up
Here's a brief overview of the VPN service providers we advise you to use while you're in Lebanon.
Why Need a VPN in Lebanon?
While Lebanon might not be the most strict country in the Middle East when it comes to censorship, still some form of monitoring takes place. This is why Lebanese residents and travels to Lebanon must make use of a VPN service provider to escape the government's monitoring practices. With a VPN in Lebanon, you get to stay anonymous and safe while you're surfing the world wide web. Additionally, it ensures that you get to enjoy unrestricted access to desirable services, websites, and channels from all over the world.
The government has ordered the blocking on websites that focus on categories like gambling and escort services, LGBTI websites, and websites that are regarded as violations of copyright. It often pressures users and ISPs to remove comments that attack government/religious officials or the military. Although the constitution does support freedom of expression and protects privacy, some online users in Lebanon have been arrested and punished due to their posts on social media.
Last Updated Yesterday


30-Day Money-back Guarantee
Unlimited Bandwidth
Apps For All Your Devices
24/7 Live Support
Visit ExpressVPN
Best VPN for Lebanon
In Lebanon, internet users will come across blocked sites and content. The reasons behind the blockade could be for the safeguard of the citizens or licensing issues. However, whatever the reasons may be, blocked content goes against the reason the internet is for.
Access to the world wide web should be readily accessible, unrestrictive, and free. But since that is not the case, a VPN is much needed to beat geo-restrictions and gain online freedom. Here are some of the best VPNs to use in Lebanon.
ExpressVPN
ExpressVPN is a service provider based in the British Virgin Islands where retention laws are not applicable. It has a strong commitment to privacy and online freedom. They have servers in over 90 countries, which makes connecting to one of its serves easy. This provider keeps your online traffic protected from snoopers and third parties thanks to the high level of encryption used.
ExpressVPN follows a strict no logs policy, which is important for security-conscious users. Furthermore, the service is very fast, so despite the slow connections in Lebanon, you won't notice any further slowdowns while using ExpressVPN. For more information on ExpressVPN, check out this review.
IPVanish
IPVanish is one of the most complete VPN services. As the name implies, it allows you to disappear online and surf the web anonymously. Its performance is good, if not top-notch; its software is easy to use. With IPVanish, you get to access geo-restricted services, websites, and channels from all over the world. Moreover, you will also be able to bypass all the government's censorship.
This way, you'll be able to access the internet freely without restrictions. IPVanish allows access to over 1000 high-speed servers located in over 60 countries. There are zero logs and a 7-day money back guarantee. Read more on IPVanish in this review.
NordVPN
Protecting your online security and privacy in Lebanon is of great importance. And if you are looking for security, then there is no better VPN than NordVPN for that. This is a Panama-based provider that keeps no logs of its users' activities and protects your data with high encryption.
It has a double VPN feature that encrypts your data twice. NordVPN is known for its reliable and highly secure VPN service. The provider has servers in over 50 countries, including many options that are convenient for Lebanese citizens. Read more on NordVPN in this review.
BulletVPN
BulletVPN is a secure provider that knows the importance of offering not just "connections", but "secure connections". These reliable connections and servers guarantee unblocking content from all around the world.  A Smart DNS service comes with their package and this provider strives to provide its customers with top services through user-friendly apps on all devices.
BulletVPN employs strong encryption protocols capable of bypassing restricted material. You have nothing to lose if you give BulletVPN a try because they offer a  30-day money back guarantee. For more information on this service provider check out our BulletVPN review.
Best VPN for Lebanon – Summary
Putting everything into perspective, it is not a surprise that Lebanon is only labeled "Partly Free" by Freedom House. Whether it's free or partly free, it doesn't matter if a VPN is in the picture. Once you get a VPN working in Lebanon, you'll realize that it was all you needed to get unrestricted and secure access to the world wide web. Which VPN would you consider using in Lebanon? Let us know in the comment section below.
Best VPN for Lebanon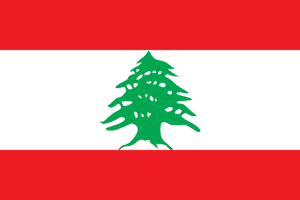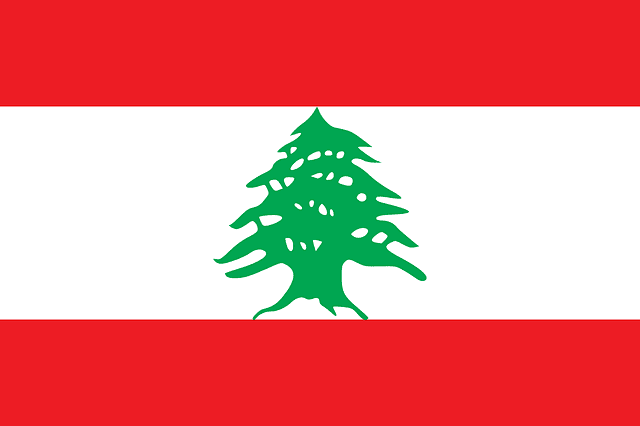 Name: ExpressVPN
Description: ExpressVPN is one of the world's most popular VPN services, enabling you to connect to the internet securely and privately in Lebanon.
VPN apps

Access blocked content

Speed

Support

Refund Policy