Best Alternatives for TorGuard
|
TorGuard is still as relevant as it has been for ages; it might look a bit outdated, but it's still a good service provider for many reasons. TorGuard is a VPN provider that has nothing to do with TOR, the deep web browser. The "Tor" in TorGuard refers to torrents. So if you're looking for the best VPN for torrenting, then TorGuard has got you covered. They're fast, and their customer support section is nothing but helpful. TorGuard is a super secure VPN that employs strong encryption methods, which explains why there no leaks can be detected. They don't log either. In addition to a strict no logging policy, Top Guard features a shared VPN setup for increased anonymity. Torguard might have a lot of features that people like, but there are a few loopholes that drive consumers to look for alternatives.
Best TorGuard Alternatives- Summary
We've conducted various tests to find the best alternative for TorGuard. Here are the results:
Free VPN Alternatives
Free VPNs are a no-no. Regardless of how broke you might be, a free VPN is never the solution. The whole point of getting a VPN is to gain security, but you'd be throwing security out the window if you choose to subscribe to a free VPN service provider. Many of these VPN apps like Hola, Hotspot Shield, TigerVPN, and Spotflux could sabotage your privacy and security because nothing is ever for free. When subscribing to a free VPN, what you really would be doing is putting your data and personal information at risk. Here's why you should never resort to a free VPN.
Why Free Alternatives Are Not Good
According to Ryan O'Leary, vice president of the Threat Research Center at WhiteHat Security in Santa Clara, California "The lower the cost of the app, the greater the chance they have security problems." And this is why she believes her claim is true.
Free VPNs are incredibly slow due to unbelievably high traffic.
As opposed to a legitimate VPNs, free service providers do not encrypt your data.
They bombard you with adds to make income.
Free VPNs keep logs of your online traffic and track your activities.
They direct you to websites that could potentially be malicious without your consent.
They sell your personal information for profit.
Some free VPN apps have hidden malware that can steal your data by sending you spam emails, stealing your credit card details, making your device inaccessible or hacking into your online accounts.
Last Updated Today


30-Day Money-back Guarantee
Unlimited Bandwidth
Apps For All Your Devices
24/7 Live Support
Visit ExpressVPN
Why Need a ToGuard Alternative?
There are many reasons why consumers seek TorGuard alternatives. Besides having an average server speed, this provider faced theft allegations. Add to that, being based in the US and offering only 5 simultaneous connections. Allow us to explain why:
Five Simultaneous Connections
A total of 5 devices can be connected with 1 TorGuard account at the same time, which is less than what other service providers offer.  What's limiting about connecting to TorGuard is that if you connect your devices to the same server, you will have to choose different protocols for the VPN connections.
Potentially Stolen VPN.ac Extension
In 2015, VPN.ac posted a blog that reveals the similarities between their own browser extension and TorGuard's extension. The code was almost exactly the same, implying that TorGuard may have allegedly stolen their VPN extension. TorGuard was quick to apologize and make the necessary changes to dodge the allegations.
Jurisdiction Inside 14-Eyes
TorGuard appears to be owned by a company called VPNetworks LLC, which means they're located in the US. The fact that they're based in the US means that the government can request VPN companies to handle over the information they have about their clients. A much safer VPN would be one located in the BVI, Panama or even Switzerland.
Best Alternatives for TorGuard
TorGuard has great security standards, but so do most other major VPNs. It has decent speed, however, you can get better speeds if you choose the right provider. Its prices are good, but not all that great. It supports torrenting, which is great if you torrent. There are inconveniences and cons about this service provider, and this is why we're going to list the best TordGuard replacements.
ExpressVPN
ExpressVPN is based in the British Virgin Islands, a tropical oasis without data retention laws. No activity logs. No connection logs. A single subscription can be used simultaneously on three devices, regardless of platform (including virtual machines). For more information on ExpressVPN, read our review here.
BulletVPN
Bullet VPN, based in Estonia, is certainly alluding to how fast and penetrable their service is. It is a very secure VPN that keeps a no logs policy and maintains high levels of privacy. Just like ExpressVPN, it only allows up to three simultaneous connections. Read more about BulletVPN here.
NordVPN
NordVPN is based in Panama and promises a no logs policy: "NordVPN does not monitor, store or record logs for any VPN user. We do not store connection time stamps, used bandwidth, traffic logs, IP addresses." Panama has a completely uncensored Internet and no government surveillance. NordVPN allows you to connect up to 6 devices to a single account simultaneously. Read more about NordVPN in this review.
VyprVPN
VyprVPN is a Switzerland-based VPN service that delivers consistent performances. Being based in Switzerland puts VyprVPN and all customer data under Swiss data protection laws. With VyprVPN, you get 5 simultaneous connections (as well as gain access to other benefits like Chameleon, our proprietary protocol). For more information on VyprVPN, read our review here.
Best TorGuard Alternatives
TorGuard has a number of notable strengths, but the basis of its location and the shaky reputation might throw consumers off. If your aim is to torrent, then TorGuard is the provider for you. However, if you're more cautious about security and mind having third parties monitor your activities, then TorGuard might be a bit risky for you. TorGuard is bad; it's just that there are a lot of VPNs out there that are better, and we have already mentioned its alternatives above. Hope this helped. Let us know which alternative works best as a replacement.
ExpressVPN Review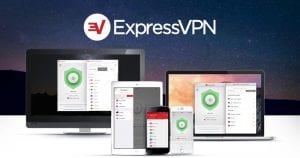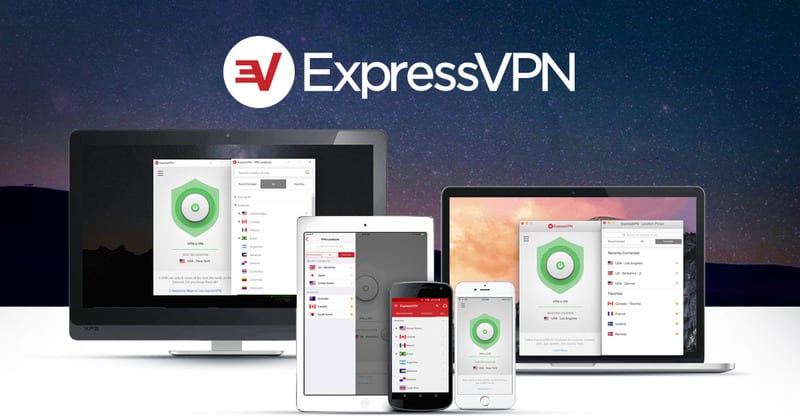 Name: ExpressVPN
Description: ExpressVPN is a VPN service that allows you to browse the web anonymously and unblock geo-restricted sites.
Price: 12.95
Currency: $
Operating System: Windows, OSX, Android, iOS
Application Category: Multimedia
Refund Policy

Speed

Support

VPN Apps
Comments Rating
( reviews)