This day and age, you should always make sure you know what the internet laws and regulations of a country are before you fly over. If you're planning a trip to Vietnam, this is all too true. With a VPN, you'll be able to access the internet securely and privately on top of gaining the ability to access geoblocked sites. Read on to find out which VPN works best in Vietnam.
Best VPNs for Vietnam – Overview
Why You Need a VPN in Vietnam
Whenever you're planning a trip to a different country, you should do your research and find out how that country engages with the internet.
For Vietnam, this is of utmost importance. Freedom House classifies the Vietnamese internet as "not free", and for good reason. The Vietnamese government blocks access to any website that is critical of the regime, expat political sites, international human rights organizations, and many sites that deal with religious topics. The country also intermittently blocks the BBC, Twitter, Facebook, and LinkedIn.
The privacy of internet users in Vietnam isn't any better. The government actively monitors all communication online and routinely incarcerates dissenters and political activists. Blogs and social media posts criticising the government or political figures are quickly removed, with the authors facing serious legal and physical threats.
With a VPN, though, you can rest assured that your information and your data are safely hidden from prying eyes.  A VPN will encrypt your data and re-route your traffic through a secure tunnel using one of their own servers. This way, your traffic cannot be monitored by any third-party, including the government. When your traffic gets re-routed, your public IP address also ends up changing. This is great for masking your true location online and for accessing blocked and banned sites. All you have to do is connect to a server in a country that doesn't have those blocks, and you're good to go!
Best VPN for Vietnam
For readers who plan on taking a trip to Vietnam soon, a VPN is a necessary tool to have. However, before you subscribe to any VPN provider, there are a few things you should consider:
What VPN protocols does the VPN use?
How transparent is their Privacy Policy?
Do they offer enough server coverage?
How easy is it to contact their customer support team?
What is their refund policy?
Do they keep any logs?
Our VPN experts have already done the research needed. Here are their top 3 picks for best VPNs to use in Vietnam:
ExpressVPN
ExpressVPN is a Brith Virgin Island-based provider with a sparkling reputation. This VPN is widely regarded as the best VPN on the market. ExpressVPN has a transparent privacy policy, keeps zero logs, and has one of the best customer support teams. Here are some of the features this provider offers:
The latest VPN protocols and military-grade encryptions.
A kill switch.
2000+ servers in over 94 countries.
A free Smart DNS feature.
5-star customer support accessible via live chat.
A 30-day refund policy, no questions asked.
and so much more.
BulletVPN
BulletVPN is an Estonian-based service provider known in the VPN world for its blazing fast speeds. Here are some of the features this provider offers:
150+ servers in 55+ countries.
A transparent privacy policy.
Zero-log policy.
A kill switch.
The latest VPN protocols.
Military-grade encryptions.
A free Smart DNS feature.
Customer support accessible via live chat.
A 30-day refund policy, no questions asked.
And more.
NordVPN
NordVPN is a security-oriented VPN provider that works great for anyone who really wants to go the extra mile. Some of NordVPN's features include:
Double VPN for added privacy.
Split tunneling for control over traffic re-routes.
2048-bit SSL encryptions.
A free Smart DNS feature.
4000+ servers in 59+ countries.
Zero-log policy.
Customer Support accessible via live chat.
A 30-day refund policy.
and then some.
Best VPN for Vietnam – Final Thoughts
If you're planning a trip to Vietnam soon, this article covered all you need to know about the Vietnamese internet situation. Don't forget to subscribe to the provider before you make the move so that you can hit the ground running.
Best VPN for Vietnam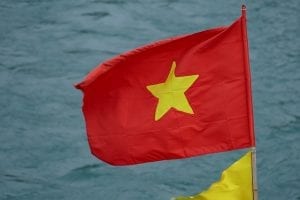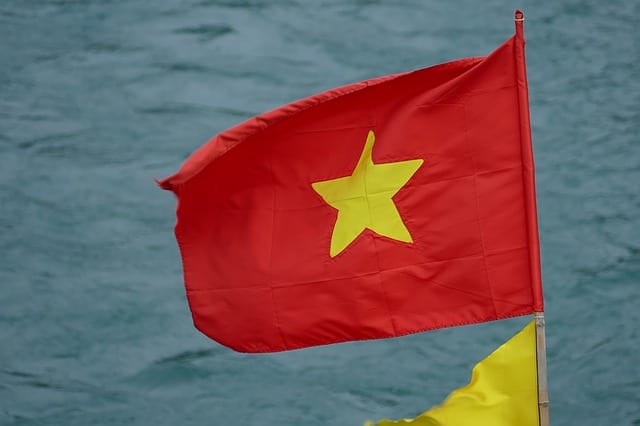 Name: ExpressVPN
Description: The best VPN for security, privacy, and access to geoblocked content.
Speed

Support

Access to Geoblocked Content

Security & Privacy

Refund Policy