What is the best VPN for expats? Having decided that you're going to be relocating to another country, one of the things you need to take note of is how much censorship has been imposed on the kind of content that can be viewed over there. Why? Because you might go there and find out your favorite local channels and websites have been geo-blocked, so you wouldn't be able to tune in while abroad.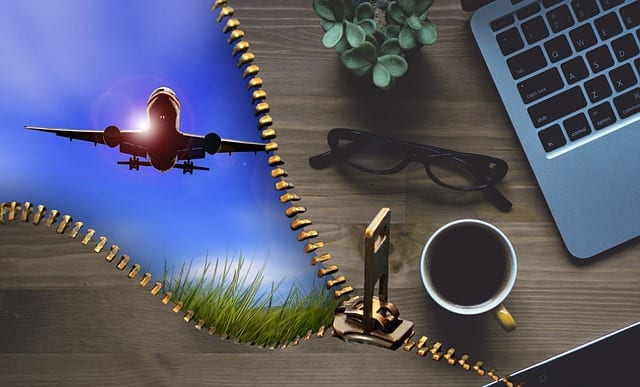 To work around this, you would need to start looking at the best VPN services for expats that unblock geo-restricted channels. These will allow you to unlock content from anywhere, and also keep your online identity hidden from the public. In the review below, we'll take a look at the best expat VPNs to use in the USA, Australia, Canada, UK, Germany, France, UAE, Saudi Arabia, and China.
Best VPN for Expats – Content Index
Wherever you're planning to travel, you should take precautions when it comes to using the internet. Imagine you're traveling to a highly censored country. What do you think would happen if someone gets a hold of your information when you connect to a public network? Take a look below and get a quick idea about what I'm covering in this article.
Best VPN for Expats – Summed Up
Take a look at the best expat VPNs in 2021:
A good number of people who migrate to another country normally don't think about the kind of Internet restrictions enforced there. They tend to get shocked the moment they figure out their favorite websites or channels aren't going through.
A VPN service allows users to maintain a safe profile while browsing the Internet, and to do this, your personal data (e.g your name, location) is kept hidden. This allows you to stream live sports events online, and also unblock a good range of sites and services. Here are the top VPN services you can turn to while abroad.
Why Every Expat Needs a VPN Service
There are a lot of reasons why anyone leaving the country might need a VPN for. Do you want any help refreshing your memory? Scroll a bit further to the South.
Stay Anonymous Online With an Expat VPN
The internet has become a scary place nowadays. Whatever you do online can be compromised and harvested by any cybercriminal roaming around. If you're an expat, you're bound to connect to public Wi-Fi whether it's at the hotel, coffee shops, or at the airport. Any hacker who's connected to the same network can tap into your data at will.
With a VPN, no matter what sensitive work you do on the internet, your personal details will still remain under wraps. Nobody will be able to point out your name, your home address, or even your bank details.
You get to encrypt your data and hide your IP address, especially if you happen to end up in highly censored countries like North Korea, China, Thailand, Russia or Saudi Arabia. This is the kind of service you get after subscribing to a good VPN provider.
Stay in Touch with Your Loved Ones Using a VPN
It's bad enough that you're far away from your country and family. What do you think if I tell you that there are a couple of countries in the world where the Internet restrictions are so strict that the use of Social media is also denied. Countries like China, Cuba or the UAE are really keen on monitoring their communication.
You can't get in contact with your family unless you pay for services provided by the country itself. It's quite frustrating to lose access to WhatsApp calling for example just because you happen to be traveling to a highly censored country.
In case you find yourself in such countries, then you don't have that many alternatives to turn to. You could choose to cut off chatting regularly on social media with friends and family or enlist an Expat VPN service. Doing so will let you change your IP address, and allow you to regain access to services such as Facebook, Twitter, Skype, and a host of other social platforms.
Through a VPN service, you hide your identity by connecting to a server that's nearer to your home turf. This way your IP address reflects that you're accessing a certain site from your home country, so any restrictions that were denying you access previously get lifted.
Use Expat VPNs to get Cheap Flights
Fun fact: A lot of travel companies and airlines use your IP address to find out where you're located, and set their different prices based on that. A tourist hoping to travel from the US will see higher prices compared to one hoping to fly from Singapore. A good VPN service will allow you to bounce off your location based on where their servers are, and you'll then be able to get the best prices on hotels and flights.
Unblock Geo-Sensitive Sites through Expat VPN
All those geo-restricted sites and channels will become easily accessible as soon as you enlist a reliable VPN service provider like ExpressVPN. You'll be able to catch up with the latest local news from wherever you might be.
You'll also have the freedom to carry out anonymous transactions and subscribe to channels that offer the latest in movies, TV shows, and sporting events straight to your living room. There's no point of getting in trouble with your foreign ISP because of accessing sites you're used to while at home.
Simply, let the VPN take care of that.
How a VPN for Expats works
Right after choosing a credible provider and purchasing a subscription, a user has to then log on to the VPN website to download the relevant version of the software for their device. Most providers support an array of devices such as Windows, Linux and Mac operating systems. Expats are also free to download the software on a range of devices if their chosen subscription supports more than one simultaneous connection.
An expat who just moved to China, for example, might not like the error message he'll get when trying to stream some shows from Netflix. The country happens to be among those with the highest censorship level in the world. If he chooses to connect to a VPN server based in the US, then he'll have solved that little problem.
So The Best VPN for Expats Is…
The more the number of servers a VPN company has, the better. Ideally, these servers would also have to be fairly distributed around the world to give their users a good variety of options. This would also make the connection quite faster as well.
The most preferable VPN for an ex-pat depends on where his home is, as well as the location where he's moved to. A suitable service would have multiple servers in both locations. Most people rely on ExpressVPN, BulletVPN, or NordVPN to access geo-restricted sites while abroad. The prices and features on offer are worth a look. They're also safe bets for ex-pats looking for VPN service providers while overseas.
Let's talk about each and every one of them in detail. Wait, wait, I can do better. And the top VPNs for ex-pats are…
ExpressVPN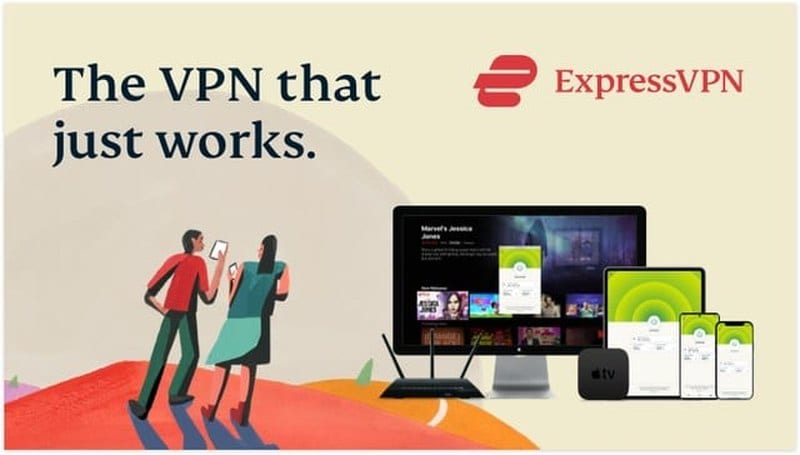 ExpressVPN has been around for quite some time now. This VPN provider has topped the charts when it comes to quality service. First, this provider boasts a huge server network of more than 2000 servers in 94 countries. Aside from the ability to bypass all sorts of geo-restrictions, ExpressVPN works pretty well with the VPN-eluding Netflix.
Try it out, they offer a 30-day money-back guarantee in case you weren't satisfied with what they have to offer, which is rarely the case with this robust tool.
On the other hand, circumventing geo-restrictions isn't the only thing ExpressVPN is capable of. You'd be at your safest when you connect to a VPN server provided by ExpressVPN. To kick it off, you'll be shielded with the latest military-grade encryptions. That would definitely fend off any cybercriminal roaming around to harvest your data.
Moreover, ExpressVPN offers hundreds of thousands of IP addresses to cloak your own, which is pretty important if you're looking to browse the internet without being detected.
Pros
2000+ servers.
5 simultaneous devices.
MediaStreamer Smart DNS.
Unlimited Bandwidth.
30-day money-back guarantee.
Unlimited server switching.
BulletVPN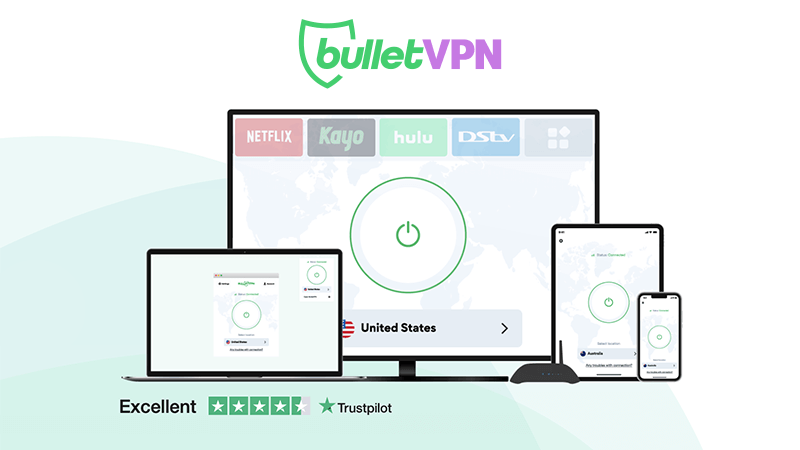 BulletVPN hasn't been around for long, so you can't judge it based on its server network. It has servers scattered across 55 countries, which are strategically picked for those who are looking to unblock region-restricted content abroad.
On the other hand, BulletVPN supports PPTP, L2TP, OpenVPN, IKEv1, and IKEv2 protocols. These are the main aspects of your security when you go online.
Pros
Keeps no logs.
150+ servers in 55 countries.
Smart DNS available.
A Kill Switch.
Unlimited bandwidth.
6 simultaneous devices.
Cons
Missing Double VPN feature.
NordVPN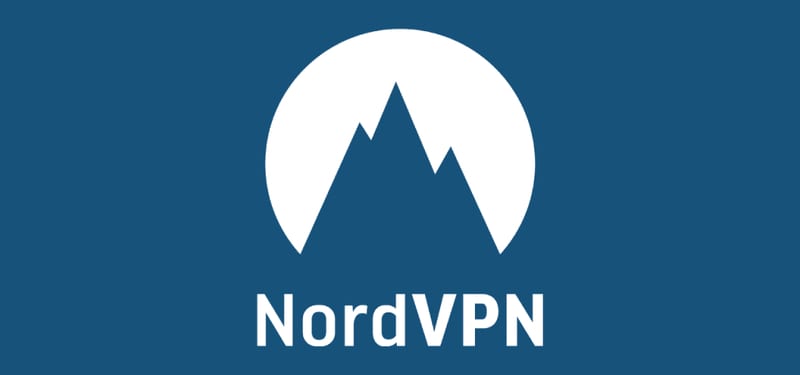 Now, comes the VPN with the biggest server network ever known to the industry. Ok, ExpressVPN covers 94 countries. However, NordVPN covers 59 with over 5000 servers around the world. You can benefit from this feature since NordVPN allows unlimited server switching. If you live in countries with high censorship, this VPN is exactly what you're looking for. According to their official website:
"NordVPN offers thousands of servers worldwide, including obfuscated servers that let VPN work in regions with heavy online restrictions."
When we speak about VPNs, we can't ignore the fact that they are security tools, to begin with. Yeah, NordVPN is all about security with its CyberSec and Double VPN feature.
Take Double VPN for example, imagine your data being transmitted through two VPN servers instead of one. That will give you two times the encryption, resulting in the best protection possible. It might lower your connection speed even more, but if you're looking for security at its best, I suggest you sacrifice some speed in the process.
Pros
5000+ servers.
6 simultaneous devices.
CyberSec
SmartPlay Smart DNS.
Double VPN.
30-day Cash-back guarantee.
Cons
Some of the servers are slow.
Conclusion on the Best VPN for Expats
If there's one type of software that an ex-pat should know about to get uninterrupted entertainment regardless of where he/she works, then its a VPN service. It'll allow them to get past any geo-restriction wherever the level of censorship is higher than what you'd normally expect.
Expats will be able to unblock websites like BBC iPlayer, Hulu and Netflix to stream live sporting events such as the Champions League, and the F1 Championship just to mention a few.
They'll also be able to download movies and TV shows through torrents without having to worry about any copyright infringement notices in their mail, or any ISP warnings as well. ExpressVPN, NordVPN, and IPVanish are some providers that any expat hoping to secure a good service should look into.
Best VPN for Expats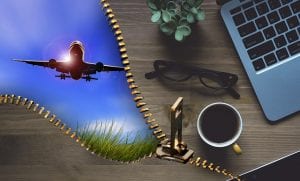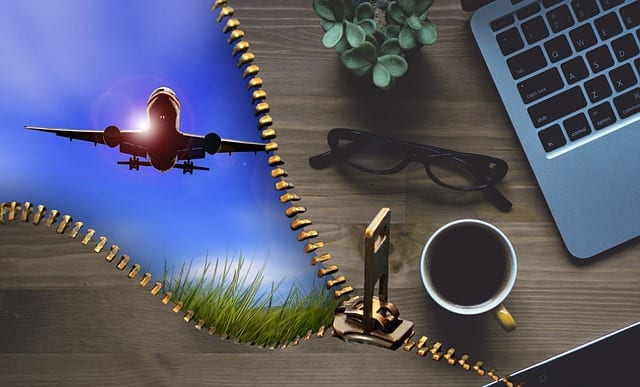 Name: ExpressVPN
Description: ExpressVPN is a highly reliable, functioning, and secure VPN service provider that seamlessly circumvents geo-restrictions.
VPN Apps

Access Blocked Content

Speed

Support

Refund Policy