When sourcing your favorite music on the Internet, or even when looking for the latest show for your series, it's important to ensure that your downloads and torrents happen in a secure and protected manner. This is because hackers and spammers are always looking for unsuspecting users who may steal valuable information & use it for blackmail. One way to stay safe & secured is to enlist a credible VPN service. Such services keep your downloads secure by encrypting your online connection & assigning you a virtual IP address so that you remain untraceable. With all that in mind, we've prepared the following Best VPN for Downloading review.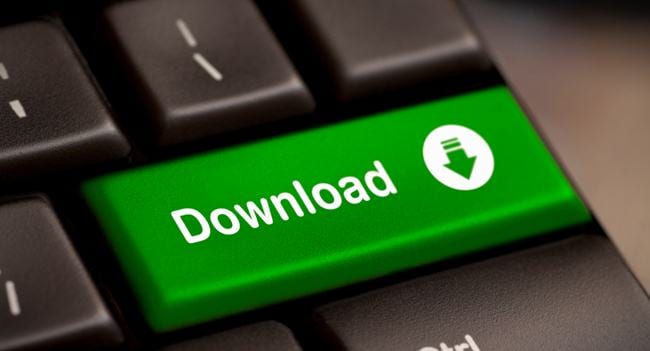 Best VPN for Downloading – Summary
To save you time, here is a summary of the top VPN service providers you can use while downloading.
Best VPN for Downloading
Having eliminated a lot of known services that did not really conform to our list, we remained with a few that we're able to meet all our requirements. Here they are:
1. ExpressVPN – Best VPN for Downloads
The one provider that checked through all our boxes is ExpressVPN. They, therefore, top our list of the best VPN service to turn to if you're hoping to carry out all your downloads without taking a risk with any security threats. Their price range is a bit higher compared to most other providers, but their cheapest package, the annual subscription goes for $6.67 a month.
The software we got to use as we got set up with ExpressVPN was also quite user-friendly and easy to get around. We also tested it with a number of devices that had different operating systems such as Linux and Android, and we had no issues. Logging on to their server network was quick and easy to do, and the speeds we got to enjoy were exactly what they promoted in their advertisements. Their upload and download speeds were up to par, and we had no incidence where the speeds throttled may be due to excessive bandwidth use.
The responses relayed by the customer service team were on point and easy to implement, even though we had no particular issue that we were facing. The messages we sent to their representatives were just to see how long it would take for them to reply.
In a nutshell, ExpressVPN is easily one of the best VPN services to turn to if you'd want to have a service that allows you to go about your downloads without anything to worry about. It'll work well whether you're downloading content from a geo-restricted site, or even file sharing through a Peer2Peer network.
2. BulletVPN – Editor's Second Choice
We're aware that compared to other services, ExpressVPN happens to be a bit more expensive. If you're looking for a more affordable option that will still keep your downloads safe and your info anonymous, then BulletVPN is one provider you might want to look into. At $5.49 per month for a year's subscription, BulletVPN easily makes the cut for one of the cheapest services around.
We were able to connect to their network within minutes of downloading their software, and their interactive app made it much easier to figure out which server to connect to. In terms of customer service, we figured out BulletVPN has an excellent response time, but all in all, we still got their responses without having to wait for too long.
BulletVPN also excels when it comes to speed, having dedicated servers for UltraHD streaming. They're perfect for downloading large files.
Criteria For The Best VPN for Downloads
In order for you to choose the best VPN service to rely on for your downloads, there are a number of checkboxes you should look through and see whether the provider in question fits the bill. Some of the ones that we went through include:
Speed

: We ran a couple of speed tests especially with servers based outside the US, Australia as well as the UK.

Setup Process

: The ease of subscription and initial setup with a particular provider was also tested.

Price

: Price being one of the biggest factors involved when deciding about a VPN service, we went ahead and set aside providers we thought were too expensive.

14 Eyes Program

: Service providers that are involved in the 14 eyes program were also set aside. The 14 eyes program is an agreement between different governments and their ISPs where they're allowed to keep track of their citizens online activity.

Data Logging Policies

: It's important for a VPN service to declare that none of their customers' browsing history is going to be recorded. This serves to build confidence and reassure customers that nobody will be spying on their activities. We put aside any providers who didn't have such a policy.

Working on Multiple Operating Systems

: We also looked for VPN services that support a wide range of operating systems such as Windows, iOS, Linux and Android.

Unlimited Bandwidth

: As a person hoping to download & share large files every now & then, it's important that you get a provider that doesn't do anything to slow down your speeds, or interfere with your connection.

P2P Sharing support

: A VPN service that allows you to access a file sharing network is important to have if you're hoping to do a lot of downloading in future.

Multiple connections

: If your VPN service allows for multiple connections then that's a big plus.
The Best VPN for Downloading – 
Final Comments
Anyone whose line of work involves downloading a lot of content from the Internet should be careful not to have their connection intercepted by any ill-intentioned hackers, or even their ISP. Get a credible service like ExpressVPN to keep your downloads safe and secure. Additionally, don't download any files off the Internet without installing a reliable anti-virus program first.
ExpressVPN Review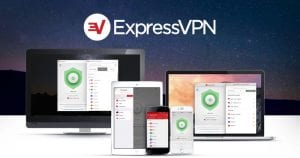 Name: ExpressVPN
Description: ExpressVPN is a VPN service that allows you to browse the web anonymously and unblock geo-restricted sites.
Price: 12.95
Currency: $
Operating System: Windows, OSX, Android, iOS
Application Category: Multimedia
Refund Policy

Speed

Support

VPN Apps