Traveling to Singapore soon? Singapore is known to be a regional hub of tourism where people from around the world fly in and get acquainted with their rich and diverse culture. At first glance, you can tell the unique taste present in their buildings and architecture, and you'll also get to experience the renowned warmth and hospitality from the citizens of this city-state. Assuming you'd still like to keep tabs on your work while on holiday, or if you also happen to be an expatriate living in the country, you're going to be using a lot of their public Internet. In all of these cases, connecting to a virtual private network is absolutely crucial if you want to keep your private data safe. A top VPN service also allows you to access all those geo-restricted websites from back home. With all that in mind, which is the best VPN for Singapore? Read on to find out.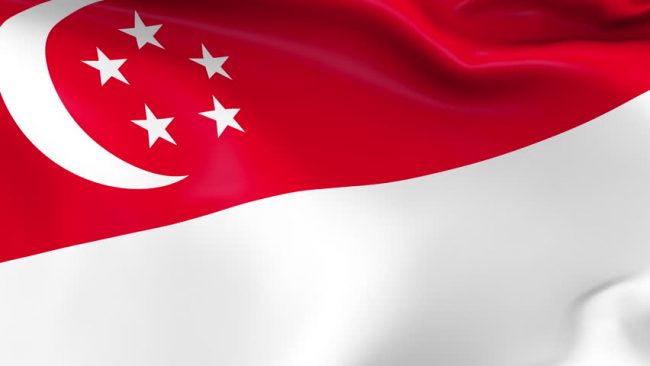 Risks of Using Public WiFi
There are many risks associated with relying on open Wi-Fi networks provided by hotels, malls, airports, and restaurants, and they stem from the fact that you don't really know the intentions of any of the other people you're going to be sharing a connection with.
Since public Internet hotspots are provided for unrestricted access, they're often configured to have the lowest level of security possible. Because of this, they happen to be a breeding ground for hackers and spammers who are always on the lookout for users who don't have any firewalls or security systems to keep them out of your device.
This can really be disastrous for you especially if you use an Internet connection to carry out online transactions or to even manage your bank account remotely. There's a high chance that once these hackers get through to your device, they'll go for your banking passwords and credit card numbers. They'll then drain everything out and you won't even have the slightest idea about what's happening.
Internet Censorship in Singapore
Singapore Internet service providers have implemented blocks that prevent their users from visiting various websites while browsing the web. Regardless of whether you are using SingHub, SingTel, M1, ViewQwest, or MyRepublic, there are certain sites you cannot open. Using a VPN enables you to avoid these Internet censorship measures.
Secure Your Internet Connection with VPN
Having your Internet connection secured while abroad can help ensure that you never find yourself in such situations, and one of the best ways to protect yourself is by signing up with a credible VPN service provider. A VPN service is able to help you steer clear of any loopholes that can be exploited by anyone keen on accessing your device since once subscribed, you'll have an encrypted connection that'll be next to impossible to infiltrate. As an added benefit, you'll also get to work around the various restrictions that are set up on popular channels such as Netflix and Hulu, especially for users who try to access them from outside their country of origin. You'll also be able to neutralize any efforts by your ISP to eavesdrop on your Internet use, and this will go on to keep you safe from any of their speed throttling & bandwidth limiting practices.
In this guide, we're going to show you what you should look for when searching for a provider, and we're also going to give some top choices for your consideration.
Criteria Used To Pick The Best VPN for Singapore
We had a look at a number of features that a VPN service should have to deem it worth subscribing to, and these are the ones we think you really ought to pay attention to:
Speed

: Despite the fact that a VPN adds on a few seconds to the time required for a page, video or download to occur, the best providers know how to overcome these expectations and still maintain a fast browsing speed for their users

Logging Policy

: If a VPN keeps logs, then they're taking a few steps back from what they're meant to be doing; providing ultimate privacy.

Server network

: It goes without saying that the more the number of servers a provider has, the better its reliability even in the face of increasing traffic.

Base

: We also considered where a service is based since their location determines whether or not they subscribe to the data retention laws enforced in certain countries.
The Best VPNs for Singapore
Let's get on with it and have a look at 3 of the best VPNs for users based in Singapore.
1. ExpressVPN – Editor's Top Choice
With ExpressVPN, you get a sense of the high level of attention that has been paid to customer service delivery, since their team is always ready to sort out any issue that may come about to any of their users located in various countries. Their server network continues to steadily grow, with around 2000 in more than 94 different countries at the time of writing.
Users will no doubt be able to appreciate their fast and efficient server speeds, which take the least time to stream HD videos, and even facilitate large volume file downloads.
The service also offers uncommon features such as DNS leak protection, and an automatic Internet kill switch which terminates the Internet connection whenever VPN security is found to be at risk. App support for users is also versatile, with the provider availing software that's able to easily run on Windows, iOS, Android, Mac and Linux based devices.
2. BulletVPN
The team at BulletVPN continues to strive for a reality where every user doesn't have to worry about their privacy being breached. This is exactly what their service seeks to achieve, and with over 150 servers distributed in about 55 countries, they don't seem to be doing very bad.
Their service is also one of the few to offer Smart DNS services alongside VPN, so users get to make a choice on what the best security measure for them happens to be.
Security is also top tier, courtesy of 256 -bit AES encryption, as well as a zero logs policy that's firmly in place. One more thing we're sure users will like is the ability to connect up to 6 devices at the same time, all linked to one primary account. This will do a lot in reducing the amount that every individual in a group might have to spend on a credible VPN service.
3. NordVPN
NordVPN also offers competitive features to those who turn to it for their online protection. Subscribers will be able to benefit from top notch security courtesy of 2048-bit SSL encryption, a respected no-logs policy and the opportunity to have up to 6 devices simultaneously connected to one account just to mention but a few.
Their server network is also nothing to scoff at, with over 5000 deployed in around 59 different countries. They also offer support for users keen on torrents and downloads by offering specialized servers designed to optimize such activities.
Signing up with them means you'll get to have unlimited server switching, and also enjoy unlimited bandwidth. To find out if these guys are the right fit, we encourage our readers to subscribe first under their 30 day money back guarantee. Doing it this way will help you save your hard earned money, if you decide you'd like to try out other options.
Conclusion On The Best VPN for Singapore
We'd appreciate it a lot if you shared with us your experience using either of the services we've mentioned above. Just leave your question or comment in the section below, and we'll be sure to get back to you.
ExpressVPN Review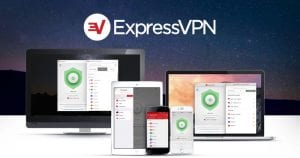 Name: ExpressVPN
Description: ExpressVPN is a VPN service that allows you to browse the web anonymously and unblock geo-restricted sites.
Price: 12.95
Currency: $
Operating System: Windows, OSX, Android, iOS
Application Category: Multimedia
Refund Policy

Speed

Support

VPN Apps