Designed to replace your regular SMS client is Signal messenger, a messaging app protected by very strong end-to-end encryption. While it might be the most secure means of communication, many countries such as the UAE have ordered its ban. I managed to unblock it a while ago with a VPN and so shall you. But the question is, which is the best VPN for the job? Let's figure that part out in the following review.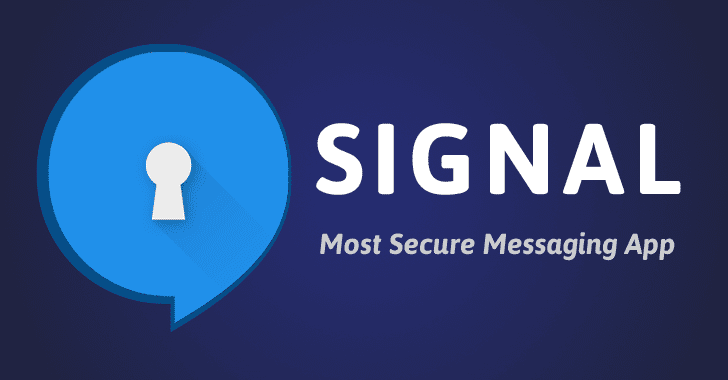 Signal Blocked in Countries
Many countries with strict internet censorship like China and the UAE, ban apps like Signal because they have no control over them. The very fact that Signal boasts about messages being protected by very strong end-to-end encryption makes such governments uncomfortable. Having a feature like that means the governments can't access or monitor users' activities, and that doesn't agree with their policy.
Furthermore, just like any messaging app, Signal allows a user to use its voice and video call features. That strictly banned in countries like the UAE as it affects du and Etisalat's revenue streams. You see, if you're an expat living in the UAE, you're bound to use international calls to stay in touch with your loved ones back home. What better way to do so than with free VoIP services?
Well, not in UAE, my friends, not in UAE. International calls are the best way for a telecom provider to benefit from its users. If you're using free apps like Signal, that will affect the company's revenue on a drastic scale. Therefore, such services are blocked.
How to Unblock Signal Using a VPN
No matter how secure the app might be, any amateur hacker can tap into what you send and receive with a simple hacking application. However, with a VPN, you get to encrypt your internet traffic and secure your data with the latest military-grade security protocols.
On the other hand, which is our main focus today is the fact that the application is blocked in some regions. To unblock it, you'll need to connect to a server located outside the country where the ban is issued. As an example, connect to a US server if you're in the UAE and Signal will be fully functional.
Do you still want to access Signal in your country? This is what you need to do:
Below, you'll find full reviews of the best VPNs for Signal. Pick out according to what suits you best and sign up for their service.
After that, use your local App Store to download their dedicated client. If it's not available, you can get it straight from the official website.
Now, install the app, launch it, and log in with your VPN account.
Find a server where Signal is not banned. Try a US server.
Connect and launch Signal again.
Access and use Signal freely and privately in any country on the map.
Best VPNs for Signal
Have you ever thought that your Signal app is completely immune from online threats? Well, think again my friends. No matter the security measures this app takes to protect its users, anyone can tap into your information provided they have the means to do it. However, with a VPN, you get to increase the already-present security with a push of a button.
The VPNs I reviewed today have been tested in terms of security, speed, and the ability to unblock the app in highly censored countries. So, rest assured, once you're done with this review, you'll be using Signal without a hitch. Shall we begin?
1. ExpressVPN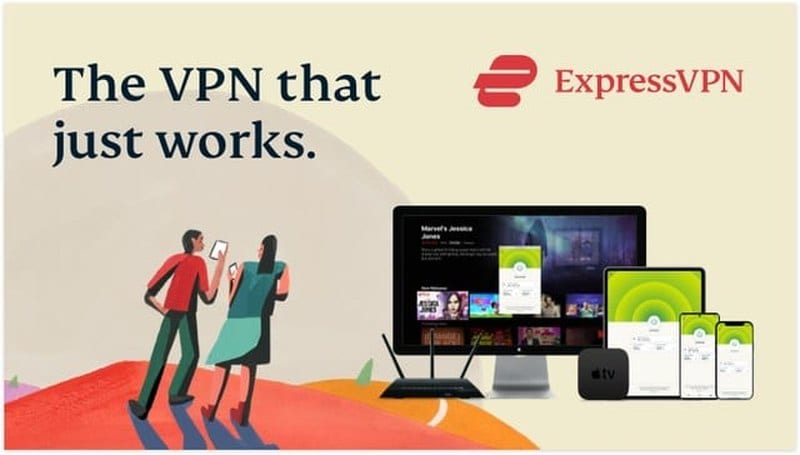 First of all, this VPN features everything you need in a VPN provider. That's why it took first place in our review. You can easily connect with ExpressVPN due to its one-click option. Just pick a server and voila, you have yourself a secure internet connection.
Other than that, you get to protect your device with 256-bit encryption over OpenVPN. I mean can it get any safer? ExpressVPN offers a huge server network that includes more than 3000 servers across 94 countries. This means that you get to unblock restricted/blocked content no matter where you're residing.
Moreover, ExpressVPN proved to be so credible, it even bypassed the strong blocks the Great Fire Wall imposes. Trust me, you're going to love this one. If you didn't, you can always ask for a refund provided you stick to the 30-day money-back period.
Pros
Allows connection to 2000+ servers worldwide.
Up to five connections per account.
Excellent speeds.
Unlimited bandwidth.
Split Tunneling.
Smart DNS.
Robust security protocols.
Cons
Kind of expensive compared to the others on the list.
You have to know more about this VPN provider. Full  ExpressVPN review here.
2. BulletVPN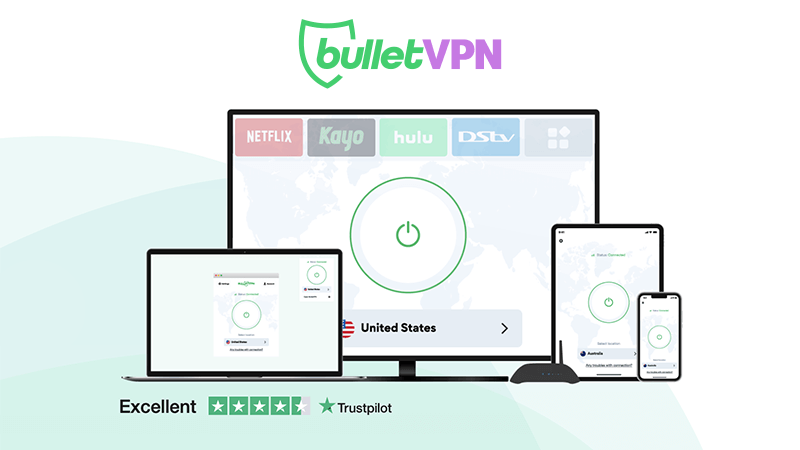 BulletVPN is yet another example of a VPN that doesn't store any logs. With BulletVPN, you can safely use Signal without worrying about your data falling into the wrong hands.
It also uses 256-bit encryption on the OpenVPN protocol by default, which makes it a highly secure VPN. You can choose one of its 150+ servers spread across 55 countries and expect excellent performances.
BulletVPN also offers a 1-day free trial, along with a 30-day refund policy. That way, you're rest assured that no-risk is present if you wish to test the service out before opting for a long-term subscription.
Pros
No restrictions on server switching.
Hundreds of servers around the world.
Works in UAE.
High-level security features.
DNS Leak protection.
256-bit encryption
6 concurrent connections
Do you want to check other features of this robust provider? Check our BulletVPN review.
3. NordVPN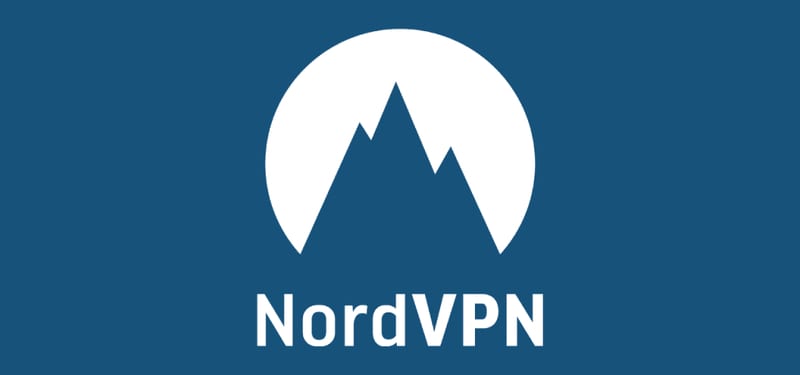 Now, let's talk about another highly recommended VPN. This one has the largest server network of all the VPNs on our list. I mean we're talking about 5000+, that's one heck of a number.
As for security, NordVPN is quite unique courtesy of its double encryption feature. Users' data gets encrypted not once, but twice, which adds an extra layer of security to users' traffic. This provider doesn't store user data since they follow a strict no logs policy. Also, you can access Signal wherever you may be.
Pros
Biggest server list in this review.
Allow 6 devices to connect per account.
SmartPlay, Smart DNS Proxy.
Double encryption.
Malware protections (CyberSec).
Strict no logs policy
Cons
Slow servers in certain countries.
In case you're wondering if this VPN has more to offer, skim through this NordVPN Review.
Best VPN for Signal – Wrap Up
With Signal, you'll be able to chat with your friends and family with extra precautions. Add to that a VPN, you get yourself ultimate privacy. Check each and every VPN on our list today and let me know which one you ended up with, in the comment sections below.
best VPN for Signal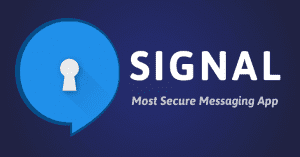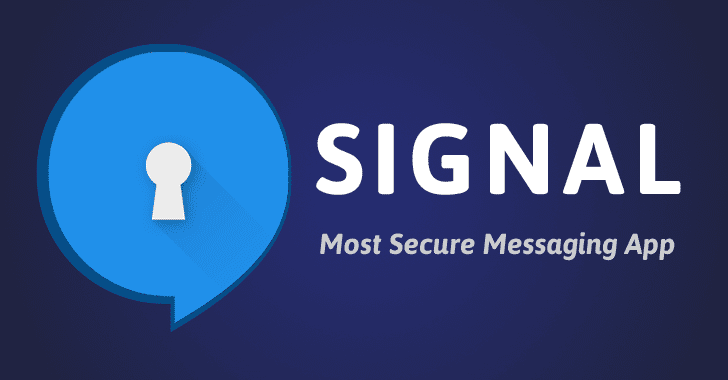 Name: ExpressVPN
Description: ExpressVPN is one of the world's most popular VPN services, enabling you to connect to the internet through a Virtual Private Network link. It's one of the better VPNs you can choose.
VPN apps

Access blocked content

Speed

Support

Refund Policy