Best VPN for Sports Streaming
|
If you're an avid streamer, you're probably familiar with the likes of NBC Sports, ESPN, Sky Sports, BeIN, SuperSport, and BT Sport. I use these services to stay up to date with the latest sports events from all over the world. However, you need to know that these channels are geo-restricted outside their respective regions. Luckily, you can use a VPN to bypass geo-blocks and access these channels in your country. But you can't help but wonder, which VPN should I choose for the job? Well, in the review below, we'll take a look at the best VPN service providers for sports as of 2023. Scroll a bit further and find out.
Best VPN for Sports – Content Index
Streaming sports has become a necessity in our life. And what better way to get a hold of the best of it than with a VPN. In this review, I'll be shedding some light on the best VPNs to use for Sports Streaming. Check it out.
Why Use a VPN for Sports?
Do you know how frustrating it is to get locked out of your sports streaming subscriptions just because you're traveling? How many times did you notice that your internet connection has taken a sudden drop? I'm sorry, but for an avid sports streamer, this has to stop immediately.
With a VPN, you can take your sports experience to a whole new level. Shall we check what a VPN brings to the table in our situation?
Bypass Regional Restrictions
Streaming services are only available in their country of origin. Anyone living outside the country or traveling abroad will be blocked from accessing their content.
That's what we call geo-restrictions. A channel examines your IP address to determine your current location. If you happen to hold a foreign IP, you're not getting in, sorry. You know that I'm talking about services like Sky Go, beIN Sports, SuperSport, and others.
With a VPN, you get to change your current location and appear to be browsing in a country of your choosing. That occurs by selecting a server in the respective region. For example, you'll need a UK IP to access Sky Sports.
If you connect to a VPN server in the UK, you'll obtain the required IP in the territory and appear as a current resident. As a result, you'll have full access to Sky Go and dozens of other UK-based services while abroad.
Avoid Blackouts
Regional borders are not the only problem you'll face while streaming sports. You could be in your home country and locked out of your local sports channel as well.
These are dubbed as Blackout Restrictions. Let me elaborate more. Blackouts take place when a local TV provider has exclusive rights to broadcast a particular game in the region. If that's the case, your sports streaming service will not be able to offer the game live. You'll have to wait until the match is over on TV so that you can watch the event.
That's pretty frustrating if you ask me. However, if you operate with a VPN, you get to relocate yourself to a different region where no TV broadcasters have rights to the match. For example, if you're in New York and you suffered a blackout, connect to a VPN in a state where the match is not being shown on TV. That way, your streaming service will be able to provide the match despite you being in a blacked out territory.
Maintain Connection Speed
Streaming is all about your connection speed. How can you watch a live game while the screen keeps on pausing every now and then? Your ISP has a habit of throttling your connection according to the data you use.
If you use a VPN, you can hide your identity while browsing the web. That way, you get to avoid any connection tampering your ISP has in mind for you with ease.
Just connect to a VPN server and you'll cloak your IP address. This will help you surf the internet anonymously so that no one can spy on what you're doing online.
Best VPN for Sports – In-Depth Review
I've tried quite a lot of VPNs over the years. Some are great, some average, and some are downright bad. If you're looking for a VPN to unblock sports channels, you need to make sure that your VPN provider has a global network of fast VPN servers.
You should also look out for 24/7 live chat support and a 30-day refund policy. That way you can always get your money back just in case the VPN doesn't quite suit your needs. Here are the best VPN for sports.
ExpressVPN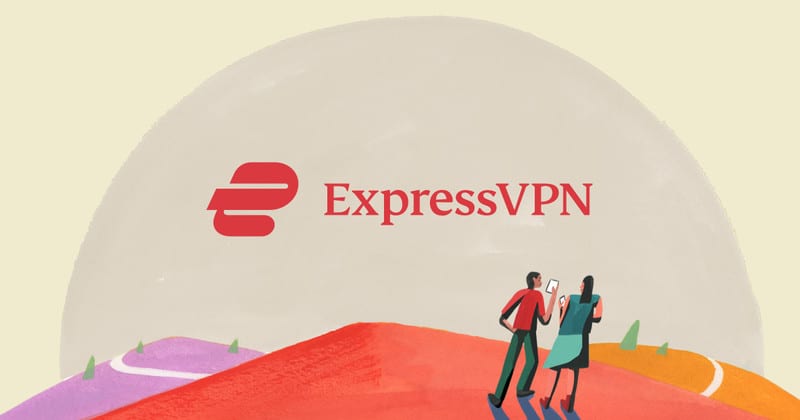 A VPN that boasts more than 2000 servers around the world is worth looking into. If you check the reviews, comments, and verdicts on every App Store, you'll find that ExpressVPN always tops the charts.
ExpressVPN offers easy-to-use applications on a plethora of devices, including PC, macOS, and Linux. However, you'll find that the clients on mobile devices are a bit more invested in. If you have an iOS or Android, check their application, the ease of navigation is outstanding.
By the way, when we're talking about compatible devices, I should inform you that ExpressVPN allows up to 5 simultaneous connections. Therefore, you can benefit from a secure network along with 4 other users. Oh, in case you're wondering, the service also unblocks Netflix.
Security is what a VPN is all about, right? Well, I'm happy to tell you that ExpressVPN offers a selection of protocols that can help you browse the internet safely. It supports OpenVPN, L2TP – IPSec, and PPTP.
You also get strong 256-bit encryption, zero-knowledge DNS, and more. With a no-log policy, rest assured that none of your data is being stored, including your connection times and IP addresses.
Pros
Easy-to-use apps.
Unblocks most of the sports channels mentioned.
2000+ servers in 94 countries.
Latest protocols with 256-bit encryption.
Zero-knowledge DNS
Very fast.
Cons
Not the cheapest VPN.
Can't unblock Showmax.
BulletVPN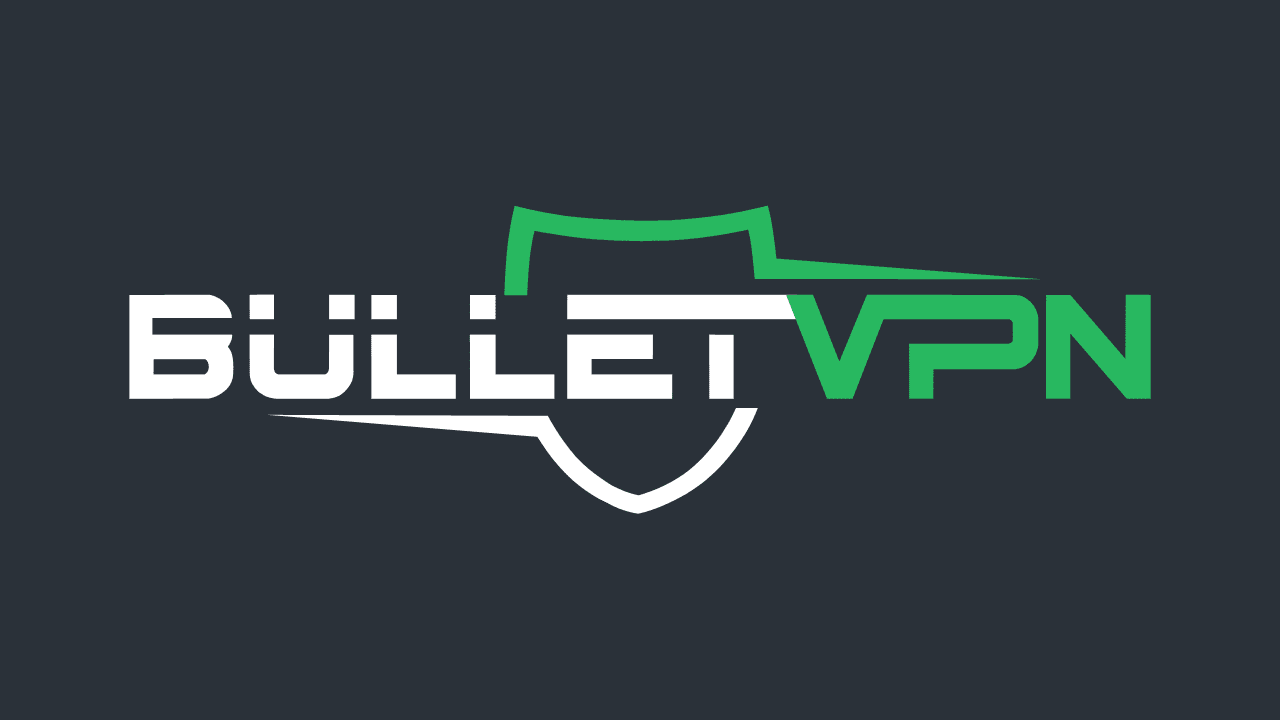 BulletVPN is another top-entry on our list due to several factors, especially features that help with your sports streaming experience. First, the provider has a vast server network of 154 servers in 55 countries, which is more than enough to switch from channel to channel depending on the match you want to stream.
Second, BulletVPN, by far, is the superior channel unblocker among all the VPNs we're reviewing today. Why? During our tests, BulletVPN managed to unblock every single channel that broadcasts sporting events, including DStv, TVNZ, Kayo Sports, and, most importantly, Showmax.
You see, none of the other VPNs was able to get around Showmax's VPN ban, but BulletVPN easily did, marking it as an excellent unblocker. Moreover, BulletVPN showed excellent speed rates no matter the server we used. If you're looking for even better speeds, you can use their Smart DNS feature – it comes for free with every subscription.
Smart DNS can be configured on devices that aren't natively compatible with VPN clients. We're referring to the likes of Apple TV, Smart TVs, Chromecast, PlayStation, as well as Xbox.
Finally, BulletVPN offers a 30-day refund policy in case you don't see it fit. However, before you get to that, you can contact their customer support to benefit from a 1-day free trial (No credit card info needed).
Pros
154 servers in 55 countries.
Military-grade encryption.
Excellent unblocking capability.
Blazing-fast speeds.
Kill switch.
Six simultaneous connections.
Bullet Shield.
30-day refund policy.
1-day free trial.
Smart DNS.
User-friendly applications.
Cons
No Double VPN.
Lacks browser extensions.
NordVPN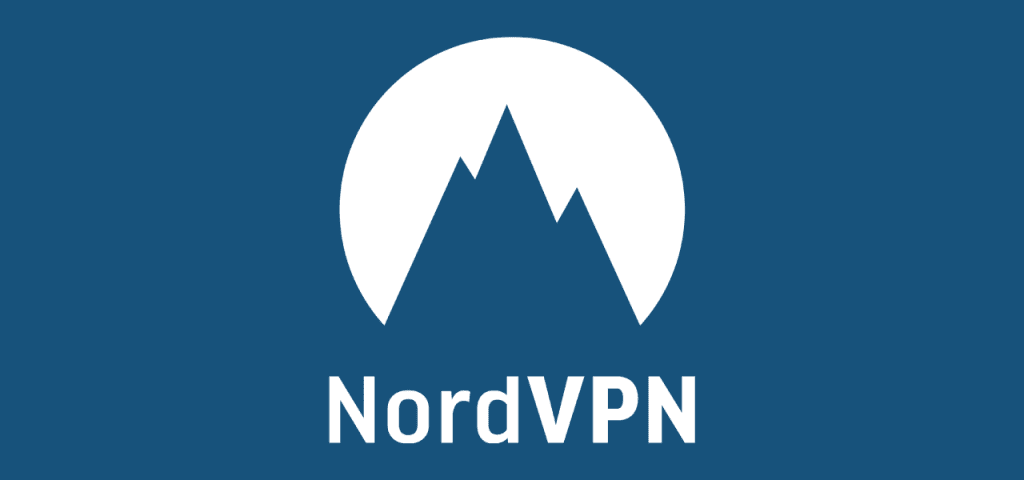 Special and unique features are what NordVPN is all about. However, it focuses more on tight security. You'll find it very beneficial when you learn that you can double your security by redirecting your traffic through two VPN servers instead of one. That feature is called Double VPN.
Moreover, malware and viruses are no longer to be feared when CyberSec is active. You can roam the internet without worrying about what might infect your device. Staying with security, NordVPN supports KEv2/IPsec, OpenVPN, PPTP, and L2TP protocols.
NordVPN is P2P-friendly and has a 'zero logs' policy. The provider is rather affordable compared to what it has to offer. I mean 5000 servers in 62 countries, that's one big network to operate.
Pros
A very large server network.
Ultimate security features (CyberSec and Double VPN)
Supports KEv2/IPsec, OpenVPN, PPTP, and L2TP protocols.
6 simultaneous connections.
P2P-friendly
Zero-log policy.
Unblocks US Netflix
Cons
Came across some slow servers.
Expensive monthly subscription.
Can't Unblock Showmax.
SurfShark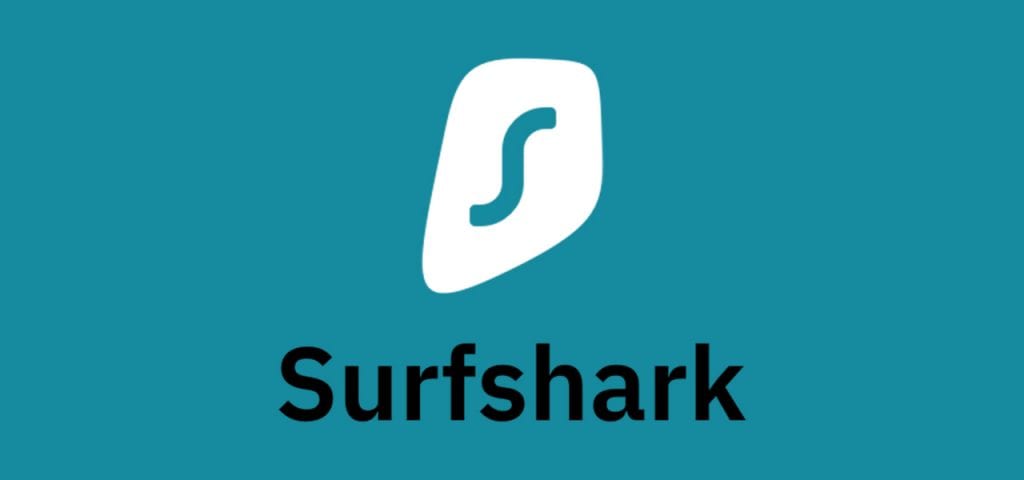 SurfShark has been growing bigger and bigger over the years. Their server network is perfect, regardless of the short period of time this VPN has been on the market. Now, SurfShark has 3000+ servers across 65 countries, giving you several options to choose from when trying to watch your favorite sports.
SurfShark proved to be a worthy channel unblocker as it was able to access a lot of the channels that we tested it with. However, despite all its efforts, it failed against one – Showmax.
The service provides good speeds and a Smart DNS service in case you want to speed it up a bit more. As for security, SurfShark has the perfect features to secure your online activities.
We're talking about MultiHop, CleanWeb, kill switch, split-tunneling, and so many more. Finally, SurfShark has a 30-day refund policy, which gives you enough time to give their service a try. Please note that SurfShark is the only VPN that allows unlimited concurrent connections per account.
Pros
Servers in 65 countries.
Decent speed rates.
Kill switch.
CleanWeb.
Multi-Hop.
30-day refund policy.
Smart DNS.
Good channel unblocker.
Unlimited simultaneous connections.
Userfriendly interface.
Cons
Didn't unblock Showmax.
Bumpy connections on some servers.
Expensive monthly plan.
Smart DNS Proxies – Best VPN for Sports Alternative
This part is for those who don't really care about their online privacy. Smart DNS proxy is only used to bypass regional restrictions. Other than that, no extra security measures will be taken.
The best part about this is that it's easy to use and it's compatible with every device known to the internet. Let's take a look at what Smart DNS can really do:
You can configure Smart DNS on all streaming platforms, including Amazon Fire TV, Windows PC, macOS, iOS, AndroidOS, Roku, Apple TV, Chromecast, PlayStation, and Xbox.
Smart DNS bypasses regional restrictions with ease. It alters some of your traffic and grants you access to the likes of Fox Sports, DAZN, Sky Go, Sportsnet, and more.
It doesn't tamper with your speed since no encryption is present.
Since your IP address doesn't change, you get to keep your local channels fully functional.
Unfortunately, if your ISP uses transparent proxies or DNS hijacking, Smart DNS doesn't take effect.
Just like VPNs, Smart DNS services are all over the market. However, in my opinion, Unlocator should be looked into. It offers a free 7-day free trial and access to around 230 streaming services around the world. Check it out, you won't regret it.
All of the VPNs on our list offer Smart DNS as an alternative, but not all of them give you a generous free trial. Also, if you're just looking for Smart DNS, Unlocator is the only one with a standalone subscription, giving you perfect streaming at an affordable price at the same time.
Best Sports Streaming VPN – Wrap Up
Whether it's bypassing blackout restrictions or simply unblocking a sports channel that isn't available where you currently live, a VPN has you covered. You only need to make sure you're signing up with the right VPN service provider. Hopefully, the review above has given you a better idea about which VPNs you can trust and which ones you should avoid. Share your thoughts below and let me know which VPN provider you ended up using for sports streaming.
ExpressVPN Review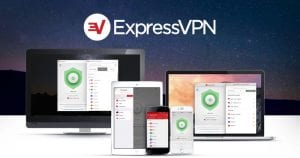 Name: ExpressVPN
Description: ExpressVPN is a VPN service that allows you to browse the web anonymously and unblock geo-restricted sites.
Price: 12.95
Currency: $
Operating System: Windows, OSX, Android, iOS
Application Category: Multimedia
Refund Policy

Speed

Support

VPN Apps