Switch Steam Country and Get Cheaper Prices
|
All avid gamers will agree that no other place on the Internet has as much influence on the games they buy other than Steam. The digital distribution platform allows you to go over tons of reviews covering all types of genres so that you know what the hottest games in the market currently are. However, the games' availability and pricing vary based on your location.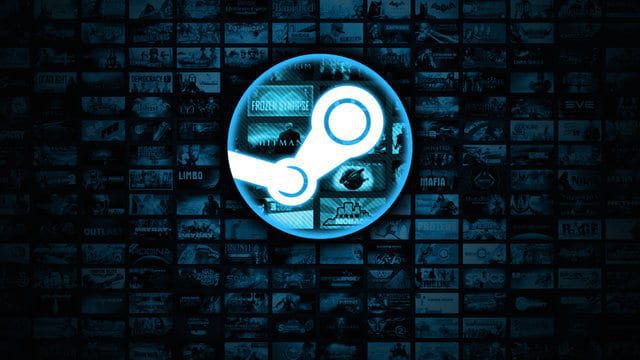 You'll be able to get both free and premium games such as Counter-Strike, Grand Theft Auto, Warframe, Dota, Doom, and Final Fantasy, just to mention a few. Well, only if you're in the right location.
To get the best experience on Steam, you must make use of a VPN. What VPNs are recommended, and how can you do that? Find out below.
Steam's Region Change – Content Index
To navigate through our article with complete ease, here's everything we've included so that you can jump to the desired section:
---
Change Steam's Region – Quick Steps
Time needed: 4 minutes
This is a very easy task. To get an unlimited purchasing experience with Steam, follow the steps below:
Subscribe to a VPN service.

For guaranteed results, we recommend using one of the providers suggested below.

Get the VPN app.

Download and install the VPN app on your device.

Activate the VPN client.

Sign in with your account.

Connect to a server in the country of your choosing.

You'll receive the required IP address for the store you wish to purchase from.

Launch Steam.

Sign in with your account.

Enjoy unlimited stream store regions.

You can now purchase your content from a store that was never accessible to you.
Steam Region Restrictions
As soon as you're done with signing up, there's an app you need to install just before you start enjoying those games. The problems you encounter here are the games' availability and pricing as they differ based on your location.
If you're content with the games that are available in your region, then you're all set. However, if you'd like to try out some that are meant for other markets, then you need a solution that will hide your location so that the site won't be able to pinpoint where you're accessing it from.
The Games' Unavailability
Steam uses geolocation techniques such as examining your IP address to determine your location. Based on that, you'll get specific games in your store. For example, if the game is only available in the US, and you reside abroad, it won't show up in your store.
However, if you Google Search it, the link that appears will redirect you to its Steam page. Unfortunately, that'll do you no good as an error message shows up and blocks your access almost instantly. The following example is what we got when we tried to search for Black Desert in our region:
"Oops, Sorry! An error was encountered while processing your request: This item is currently unavailable in your region."
As mentioned, your IP address is the issue, and if you were to change that, you'll be able to witness a whole new Steam experience. With a Virtual Private Network, you get to change your IP address and download games from any part of the world.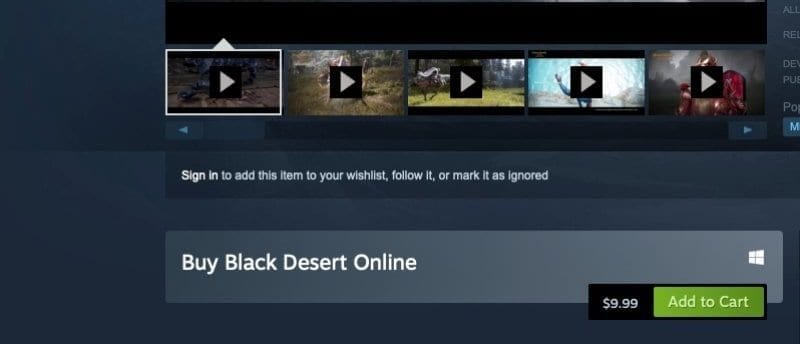 For instance, Black Desert is a US-restricted game. With a connection to a VPN American server, you'll receive a US IP address, which automatically grants you full access to the US library. Check the image below as it showcases our results after connecting to a VPN:

Please note that in order for this to work, you must also change your Store's Country within your account settings. All you have to do is go to Account Details -> Update Store Country -> Enter new billing address in your selected country -> Apply Country Change.
The Pricing Varies
The games' availability isn't the only thing affected by your IP address. In fact, if the game is available in a different country, chances are, you'll get a different if not a better price for it.
The gaming market, especially that of Steam, takes the country's status into consideration when setting certain prices. It's not fair for gamers
around the world to pay the same price as the richest countries in the world.
Now, let's give you an example. In the US, some prices might be slightly more expensive than in other countries. In fact, in different regions, users can save up to more than $10.
The game Spelunky 2 costs $19.99 in the United States, which might be acceptable to some gamers.
Whether you can afford it or not, we have to be realistic about this. Getting a better price is always a top priority, and with a VPN, you can easily do so. All you need to do is check which market has the lower price, and in our case, we found that India's Store offers Spelunky for way less.

We connected to an Indian server and the price was ₹529. If you convert that to USD, you'll find that the game costs $7.23. In other words, you'll be saving up more than $12 in this purchase.

As seen above, it's very easy. Just connect to the right server where the price is lower and you'll be able to purchase cheaper Steam games no matter where you are.
Best VPN for Steam – Analysis
The solution I'm referring to here is a VPN service. It works in this case because it would allow you to access geo-restricted content – the games preserved for other countries. Now, choosing which service to subscribe to might present a few challenges on its own since there are so many providers in the market. We've tried to make things a bit easier for you by reviewing 3 that we think are the best, least likely to cause you any problems. Have a look at them below:
1. ExpressVPN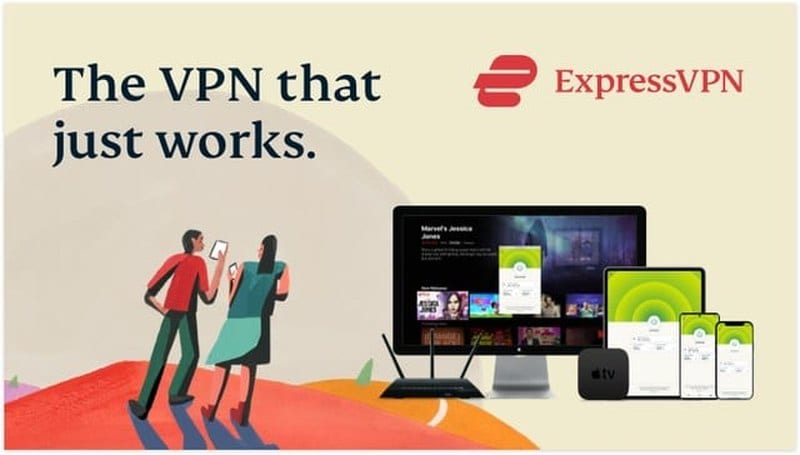 Starting off our list we have ExpressVPN, a provider that many VPN users will agree is the best in the market. They've got more than 2000 servers scattered across 90+ countries, meaning it's highly unlikely that you'll ever experience any sort of downtime or interference with your connection. Their network benefits from being SSL secured and includes a 256-bit AES encryption that keeps you protected from any sort of gaming threats.
You'll be assured of your anonymity online since no logs of your browsing activity are kept. There's a policy to this effect to show you just how committed the guys at ExpressVPN are towards providing your privacy. They've also made sure to include all the well-known security protocols just so that your connection is never at any time vulnerable to being intercepted.
You'll also get to enjoy unlimited bandwidth, meaning you can play your games for as long as you want without having to worry about any data caps. The high connection speeds ensure that you don't experience any lag as the game goes on.
Pros
Servers in 94 countries.
Excellent gaming speeds.
5 simultaneous connections.
Military-grade encryption.
Split-tunneling.
Kill switch.
30-day refund policy.
2. BulletVPN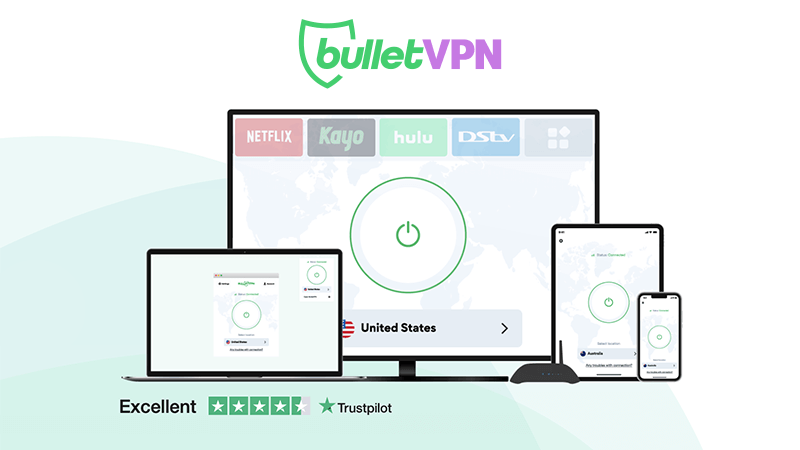 Steam users will no doubt enjoy the great speeds and unlimited bandwidth offered by BulletVPN as soon as they make the choice to purchase a subscription with them. Their 256-bit AES encryption assures them of top-level security, as well as a range of protocols that safeguard their connection.
Their large network of over 150 servers scattered across more than 55 nations allows players to gain unrestricted access to games only allocated to members of specific countries.
They'll also get to have the chance to secure 5 more devices under the same account (6 simultaneous connections) so that the Internet connection through those devices also gets protected. If you run into any problems having subscribed to the service, there's a customer team on standby 24/7 that's ready to help sort out all your issues.
BulletVPN is quite different from other providers in that they only allow you to test out their service for 30 days. It's enough time to see whether you like the service or not.
Pros
150+ servers in 55 countries.
Ultra-fast speeds.
Kill Switch.
Bullet Shield.
Top-level encryption.
6 concurrent connections.
1-day free trial.
30-day refund policy.
3. NordVPN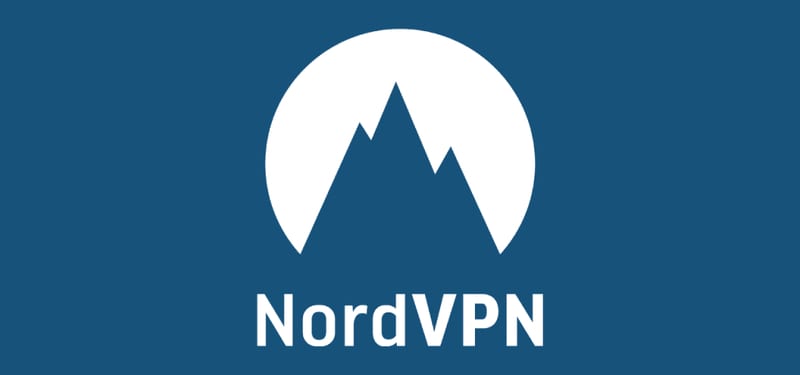 With servers located in over 59 countries, NordVPN is another reliable provider you might consider enlisting with. They'll be able to secure your data through double encryption; a feature that not many other providers are able to provide. That, alongside the fact that none of your browsing histories is stored by the service, should do a lot to convince you to sign up with them.
As soon as you're done with the signup process and have their app installed on your device, you'll get to experience super-fast gaming speeds, courtesy of their unlimited bandwidth. Also, to ensure your location and identity remain concealed at all times, NordVPN has an Internet Kill Switch built-in into their software, which ensures you get immediately disconnected from the Internet whenever your VPN connection gets interrupted.
If you're still unsure about the service, there's a 30-day money-back guarantee period where you can try it out. The best thing is you'll get your money back if you find the service doesn't work well for you.
Pros
Thousands of servers in 59 countries.
6 concurrent connections.
Split tunneling.
Malware/ad-blocker.
256-bit AES encryption.
30-day money-back guarantee.
Kill switch.
Advantages of Using a VPN Service For Online Gaming
Access countries that have earlier game title launch dates and be the first to play newly released games.
Secure your online traffic and keep your data private through encryption.
Access regionally restricted MMO & MMORPG games, DLC content, or Xbox Live and PSN Exclusives.
Prevent DDoS attacks which are very common during e-sport tournaments.
No more dealing with horrible ping times since you'll get to access game servers from across the world through VPN.
Shorter routes between you and gaming servers. This only applies to users who subscribe to premium speed-rated VPN providers focusing on gaming server location nodes like the ones listed above.
Will Using a VPN Get You Banned On Steam?
One thing we feel obliged to point out is the subscriber agreement you'll come across on the Steam website as you're signing up. This is what it states:
"You agree that you will not use IP proxying or other methods to disguise the place of your residence, whether to circumvent geographical restrictions on game content, to purchase at pricing not applicable to your geography, or for any other purpose. If you do this, we may terminate your access to your Account."
Using a VPN service won't get you automatically banned from the website as long as you ensure you're prepared for anything. This means being savvy enough to pay for the gaming site anonymously. You should opt for using Paypal or even Bitcoin to do this as these methods won't reveal much about your location. If you use your Canadian credit card number, for example, and you appear to be located in the US, you'll definitely raise some suspicions and could get yourself banned.
Best VPN for Steam – Conclusion
If you happen to try out any of the services we've mentioned, we'd appreciate it if you told us how your experience was. Feel free to leave a comment or two in the section below, and we'll be more than glad to get back to you.
ExpressVPN Review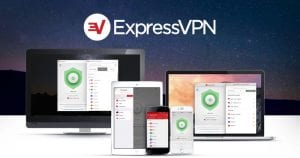 Name: ExpressVPN
Description: ExpressVPN is a VPN service that allows you to browse the web anonymously and unblock geo-restricted sites.
Price: 12.95
Currency: $
Operating System: Windows, OSX, Android, iOS
Application Category: Multimedia
Refund Policy

Speed

Support

VPN Apps