Capita Data Breach: Microsoft Office 365 Totally Disrupted
|
Data breaches have become pretty common every now and then. In fact, 2023, in its first months, witnessed a lot of those within big companies. Even NBA fell victim to one a couple of weeks ago. Now, another incident occurred with the British outsourcing services provider – Capita.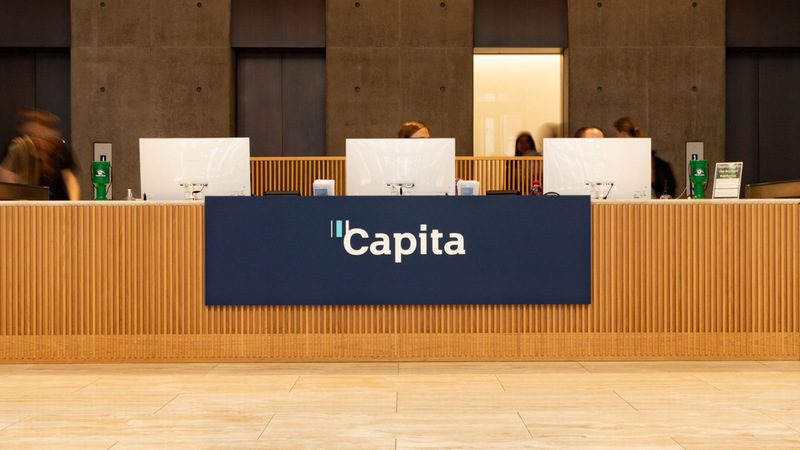 The company has no shortage of services. It specializes in any sector that might come to mind, including finance, IT, healthcare, education, and government.
With over 50,000 specialists and customers of high caliber, we know that any breach in its systems can cause a lot of damage. What is this breach all about? How did it affect Capita? Here's what we know.
Microsoft 365 Down – A Huge Impact On Capita
When it comes to data breaches, everything is on the line. No company or organization can know how impactful it's going to be or what data the unauthorized party is going to get its hands on.
The bigger the company, the more data is at risk. For example, when an organization such as AstraZeneca got breached a couple of months ago, access to sensitive patient data was granted to threat actors.
With millions of exposed records, cybercriminals can perform all sorts of malicious activities, including ransomware and phishing attacks.
Now, Capita is in the spotlight, and the risk is huge. Why? Most of the company's customers are high-profile organizations.
Those include the National Health Service (NHS), the Department for Work and Pensions, the military, and big names like the Royal Bank of Scotland, Vodafone, as well as O2.
Capita disclosed the breach via a Tweet back on March 31st, 2023. We've included it below:
The company states that the breach didn't have that much of an impact on its network. It only reached limited parts with no indication that data belonging to its customers, suppliers, or staff got exposed.
"Our IT security monitoring capabilities swiftly alerted us to the incident, and we quickly invoked our established and practiced technical crisis management protocols. The issue was limited to parts of the Capita network, and there is no evidence of customer, supplier, or colleague data having been compromised"

Capita
The breach did take a toll on some of the services that Capita uses and provides. It's now working on restoring the disrupted Microsoft Office 365 apps.
As we mentioned, there are no indications that any of the customers were affected. However, some of them did post notifications on their website that emails and phone services are unavailable at the moment.
Another Day, Another Data Breach
Capita represents a very big entity in the United Kingdom. Having companies like O2, Vodafone, and the Royal Bank of Scotland within its customer list only means that a breach can cause a lot of damage.
Breaches are happening regularly, and companies like this should implement the necessary precautions to prevent such attacks. The attack seems to be with minimal effect. Let's hope no sensitive information was exposed.