The U.S. Department of Homeland Security's internal watchdog released a report stating that the data files seized at the U.S. border aren't being deleted properly. In 2017, a record number of 29,000 devices had their data taken in for inspection at the border. Read on for the full story.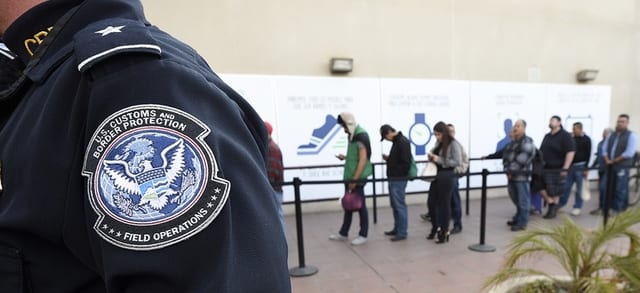 The CBP and the Seized Data Files – The Full Story
In 2016, the Customs and Border Protection's Office suddenly increased the number of devices searched on the U.S. border. The number of devices searched skyrocketed from around 5,000 in 2015 to nearly 24,000. That number increased even further in 2017, hitting an all-time high of 29,00 devices.
While the idea of "border doctrine" allows the CBP to access the data on incoming devices without a warrant, it is still forced to delete the data gathered in case no evidence of malicious activity is found.
However, in a recent investigation, this did not turn out to be the case. According to a 24-page report released by the DHS's Office of Inspector General, some USB sticks containing these data files "had not been deleted after the searched were completed."
This is exceptionally problematic, as it puts the data of several travelers in harm's way. It also violates the requirement to delete all seized data files enforced by the DHS.
The CBP, in turn, replied stating that it is currently "developing a process to conduct annual Field Office reviews at the Ports of Entry […} to ensure documentation of actions are input properly, to include supervisory review."
Seized Data Files – A New Global Trend?
The U.S. isn't the only country that seizes incoming devices to check their data. In fact, New Zealand passed a law this year that gives border agents the legal right to demand access to a traveler's devices.
This is a little frightening, considering that we never really know what happens to these data files. If the U.S. is any indication, such practices are more often anti-privacy to their core. Governments are going to great lengths to try and "catch a terrorist". However, that doesn't mean they can completely forgo their responsibility to maintain these files. Countries like Russia and China also follow through with this practice.
The CBP and the Seized Data Files – Final Thoughts
The U.S. Government has continuously used the border as an excuse to mess with the 4th amendment. However, the fact that the data still exists should warrant some kind of international outcry. This goes beyond government surveillance and falls into utter negligence. At this point though, all we can do is wait and see what the Department of Homeland Security decides to do regarding this breach of privacy.