Online dating is fun! It's a very easy and inexpensive way of meeting someone special. That one message can turn into a life-long relationship. However, countless unsuspecting people have also been scammed while dating online. Trusting the wrong person online can have its dire consequences. Learn how to stay safe when dating somebody online with the tips we have listed below.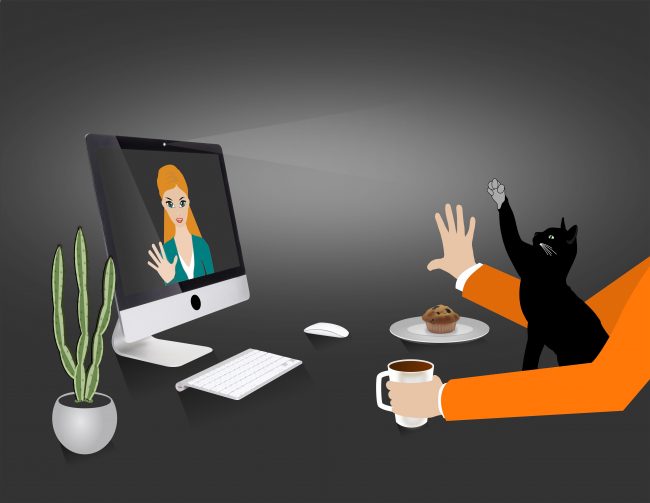 Online Dating Websites Can Be Dangerous
Dating websites are also some of the most dangerous places on the internet. Here's why:
You provide a lot of personal information on the site just to gain access to its community.

At some point, you will probably use your debit/credit card to buy more advanced facilities offered by the site.

Despite the often meticulous verification system, there is no real way of ensuring that a particular profile is genuine or fake.

Many scam artists and hackers habitually penetrate the firewall of these websites and gather info of unsuspecting real users.

If a hacker gets their hands on your personal information, they can use it to manipulate, extort, or outright rob you.

Incidences of scam are rampant on such sites. It is estimated that 6 out of 10 dating site profiles are fake.
So with these things in consideration, should you really spend time on a dating website? We say yes! Just because a bunch of opportunistic lowlifes use the services of dating websites to dupe people out of their money, does not mean that dating sites don't have something exceptional to offer you.
How to Stay Safe When Dating Online
If you are careful and circumspect, then there is no way you are going to get swindled by such people. Here are some things you should look out for when you are making your profile on a dating site or making contact with someone through them:
Don't use your

Facebook profile

or regular/work mail Id for signing up to a dating website.

Don't use your regular debit/credit card for this stuff. Instead, make an online wallet, or use

Bitcoin

if you can do it. Bitcoin protects your identity and the recipient doesn't get to know the name of the sender.

Provide only the bare essential info about yourself, even when you make initial contact with someone you could potentially like. You can use a VPN here to remain anonymous and wait until you are sure the person is not a scammer.

Carefully examine the profile of the person you are making contact with. Don't reply to someone without a profile pic. Not having a pic is a strong sign of a fake profile. Also, you can search online for the pic that they have as their display picture. Just Google or Instagram it. A simple search will let you know if it's a genuine pic or just an image taken from the internet.

If you agree to meet someone, make sure to meet in a public place, preferably in the daytime. This is particularly important for women for obvious reasons.
How Online Dating Scams Work
If you take these precautions, then you can be sure to stay safe. Now, let's see the steps by which a usual online dating scam works:
A dating site scam is at least a few weeks long. It'll start off very promisingly. The person will seem warm and caring and you may even think they are the one for you. But soon, there will be problems on their end. They will either have a car breakdown or get fired or face a financial crunch or some other money related problem. Note that they will never ask money from you though.
Do not offer to help them. Even if you feel like they are genuine and could really use your help, be sensible. Express your inability to help them and see how they respond.
If they are genuine, they'll stop discussing their money problems with you. If they stop replying altogether, you just saved yourself from a scam.
VPN for Additional Safety
Additionally, you can use VPN to remain safe online. They offer solid security options and can even prevent scammers from tracking you on the net. A VPN will also protect you from hackers and malware, so it can be very useful in ensuring your online safety.