There's nothing better than seeing Professor Oak's new look in 2020. And thanks to Game Freak, we're now able to do that courtesy of the new cloud service, Pokemon Home.
This brand new cloud-based hub can connect a selection of Pokemon games to each other, including Sword and Shield, Let's Go Pikachu, and Let's Go Eevee.
Pokemon Home is available on Android, iOS, and Nintendo Switch, and it launched on a global scale. However, some countries did not get that privilege, which brings us to our guide today.
This is how you can download Pokemon Home anywhere in the world.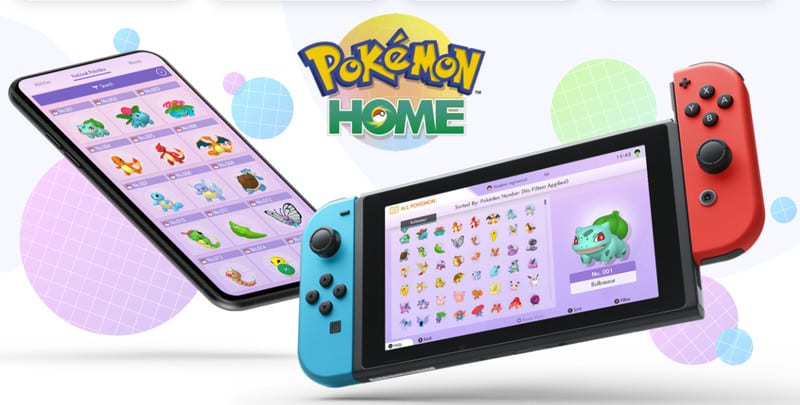 Pokemon – The New Generation Gets a Home
Pokemon Home will be a link between several Pokemon Games on Nintendo Switch, Mobile, and Nintendo 3DS. With it, trainers will be able to deposit or retrieve Pokemon obtained in those games.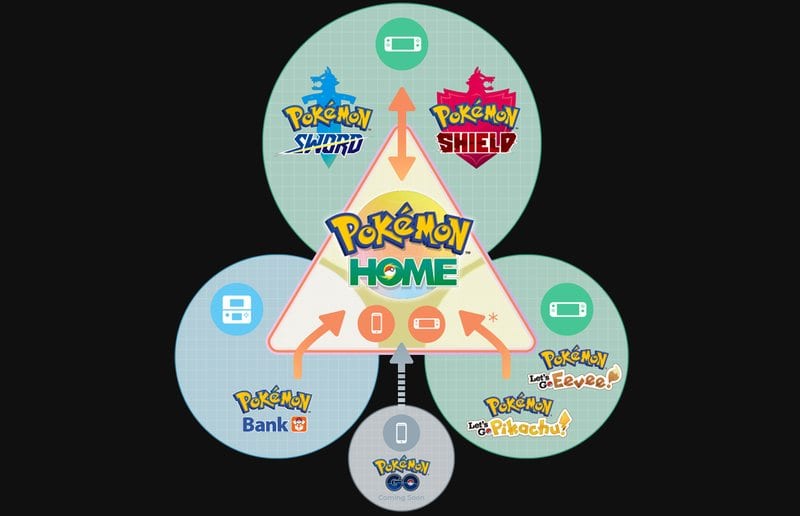 One of the features in the application is the GTS, where you'll be able to set up a certain Pokemon you want to exchange (trade) and set the requirements of that you wish to receive.
Such trades and requirements include gender and level, which makes it a lot easier to collect things like version exclusives. As for Sword and Shield players, you can only transfer Pokemon that are included in the games' Pokedex, nothing more.
There's also the Wonder Box function, where you can leave Pokemon inside to be traded at a moment's notice with complete strangers.
This function allows you to trade 3 Pokemon at once using the free plan and ten with the Premium plan.
With that said, let's dig a little deeper into what Pokemon Home is all about in terms of availability, subscriptions, and pricing.
Availability
Although we consider it to be a global launch, technically, Pokemon Home is available in select countries for the time being. It is a wide coverage compared to how many regions it's supporting, but still, a lot of countries did not get a release.
We can say that Pokemon Home will launch in the unsupported countries later on, just like Game Freak did with Pokemon Go back in the day. For now, here's where Pokemon Home is available:
The United States
Japan
Europe
Australia
New Zealand
South Korea
Hong Kong
Taiwan
Canada
Free vs. Premium Plans
With Pokemon Home, players have two different pricing options: Premium and Basic. Each one comes with its own features, and of course, the basic one comes with limitations.
Well, it's "You Get What You Pay For," after all. Below, you'll find the difference between the two, followed by the pricing in each and every country Pokemon Home is released in.
Basic Plan
30 Pokemon deposit limit
3 Pokemon can be deposited in the Wonder Box at once
Can participate in but not host Room trades
No Judge function
One Pokemon can be placed into the Global Trade System at once
Cannot move Pokemon from Pokemon Bank
Free to use
Premium
Can move Pokemon from Pokemon Bank
6,000 Pokemon can be deposited
10 Pokemon can be placed in the Wonder Box at once
3 Pokemon can be placed into the Global Trade System at once
Judge function enabled
Participate in and host Room trades
Overall, if you wish to get extra features and accessibility, you should opt for their Premium plan. It's obviously the better choice considering what you get to use and benefit from.
Pricing
As you now know, Pokemon Home is available in around 11 regions around the world, which brings us to the pricing according to the region you reside in:
Duration
Device
USA
Canada
Eurozone
UK
Russia
Australia
New Zealand
Japan
South Korea
Hong Kong
Taiwan
1 month
(30 days)
Nintendo Switch
$2.99
$3.99
€2.99
£2.69
₽225
$4.49
$4.99
¥370
₩3,900
$23
$100
iOS/Android
€3.49
£2.99
₽229
3 months
(90 days)
Nintendo Switch
$4.99
$6.99
€4.99
£4.49
₽375
$7.99
$8.99
¥610
₩5,900
$38
$170
iOS/Android
€5.49
£4.99
₽379
12 months
(365 days)
Nintendo Switch
$15.99
$21.99
€15.99
£14.39
₽1199
$24.99
$27.99
¥1,960
₩20,000
$123
$530
The prices vary based on the country you live in. However, if you notice in Eurozone and the UK, prices also change depending on the device you're using.
So basically, the Mobile version of Pokemon Home will cost more in these regions.
Download Pokemon Home Anywhere – The Step By Step Process
No matter what device you're using, if you live in an unsupported country, you'll notice that the Pokemon Home is not available in your respective app store.
For example, we're located outside the countries were Pokemon Home is launched, we tried to search for the application on Google Play Store, and this is what we got instead:
"This item is not available in your country."
Well, that's about to change whether you're using Android, iOS, or Nintendo Switch. Here's what you need to do, depending on the platform you're operating:
Nintendo Switch
Despite having the least options to benefit from in Pokemon Home, Nintendo Switch is still a supported console. Well, you'll be able to upgrade what you get to use if you subscribe to a premium plan.
Now, those of you who have played the latest Pokemon games, especially the one in the interesting Galar Region (Sword and Shield), would like to get as many Pokemon as possible by trading with other trainers.
So, if you live in an unsupported country, this is how you can change your Nintendo Switch's region:
On the main menu, select the Settings Option (Gear-shaped icon).
Navigate to the south and click on System.
In the System menu, choose Region.
Choose the region you want to switch to. Your best option would always be the Americas.
Now, you need to accept the new End-User License Agreement by clicking on the Next Button.
Finally, select Accept and then Restart. Your Nintendo Switch will reboot using the region you've just selected.
Now you can download Pokemon Home on your Nintendo Switch no matter where you reside on the map.
iPhone/iPad
The iOS method isn't that hard as well. All you need is a few clicks here and there, and you've got yourself a different App Store region. Take a look at how it's done:
On your iPhone or iPad, head over to the Settings Section.
Click on your Apple ID on the top right of your screen, followed by View Apple ID.
On the next screen, select Country/Region.
Now, click on Change Your Country or Region.
Choose the region you want to switch to from the list provided.
Next, read the Terms and Conditions and click on Agree.
Finally, submit the necessary information required by Apple.
You've successfully changed your iOS region to the United States.
After you go through the steps above, you'll be able to find Pokemon Home in your App Store, download it, and enjoy it wherever you are.
Android
We decided to cover the Android devices in the end as it requires a few extra steps to change its region. You see, we're not actually changing Google Play Store's country, but we're tricking it into thinking that we're in a different one.
To do so, we needed an extra helping hand that comes in the form of a Virtual Private Network. This cybersecurity tool allows you to spoof your online location to a country of your choosing and helps you access restricted content no matter where you are.
To change your Google Play Store's region, follow the steps below:
First, sign up with a credible VPN provider. If it's premium, you'll have a better chance of fulfilling such a task.
Download and install the VPN application on your Android device, run it, and sign in.
Now, connect to an American server to access the US version of Google Play Store.
Next, head over to your Android device's Settings and navigate to Apps.
Scroll down and select the Google Play Store's app.
Hit "Force Stop."
Go to Storage and clear Cashe and Data.
Relaunch the Google Play Store.
Your currency should change to American Dollars.
You can now download Pokemon Home and dozens of other US-restricted applications.
It's not a hard task if you know your way around. The steps above will lead you to a whole new world of Android applications based in the US. PS: You can switch to any region of your choosing depending on the VPN server you connect to.
Download Pokemon Home Anywhere – Final Thoughts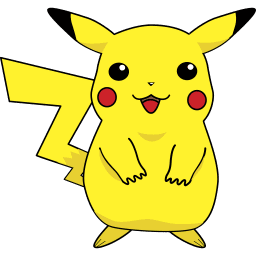 Pokemon Home's new character, Grand Oak, will be taking you through the process of setting up an account. So far, the games mentioned above are supported by the app.
However, as it has been reported, Pokemon Go is joining the mix later on. For those living in countries where the app is not available, well, you have what you need to change that.
You can now download Pokemon Home anywhere in the world. In case you need an extra helping hand, drop us a line or two in the comment section below, and we'll get back to you.