A virtual private network (VPN) is used by a growing number of people around the world because of the rising Internet threats. Even ten years ago we could safely connect to the Internet without requiring an extra layer of protection, but today the scenario has changed.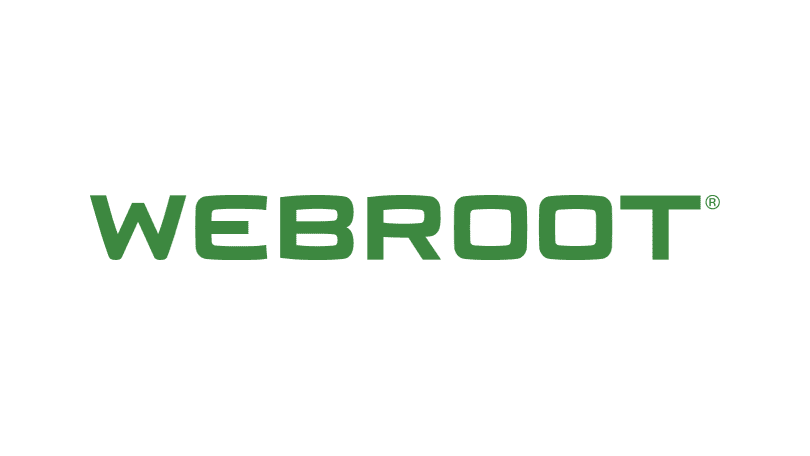 Online Annoyances
From hackers to government and security agencies to Internet service providers to nosy neighbors, everyone wants to see your Internet activity and make money out of it. If you aren't careful, you could end up exposing private data like credit card details, social security number, and home address.
To avoid all these pesky problems, people prefer to use a VPN. It is an application that is downloaded and installed on a computer or mobile device, and when activated, it encrypts all Internet traffic by routing it through a secure server.
This private network cannot be accessed by anyone other than the user and the secure VPN server. Not even your Internet service provider can see what you are doing online. In short, a VPN keeps you anonymous on the Internet.
How to Allow VPN Through Webroot Firewall
Sometimes, certain applications are blocked by the antivirus software installed on the device. Webroot is one antivirus solution that has been known to block VPN applications. Several Webroot users have complained that their VPN access has been blocked by the antivirus. This is usually not a serious issue and can be fixed in a few simple steps.
Exclude VPN from Settings
In the protection settings of Webroot, you can exclude the VPN application. This will prevent the application from blocking the VPN access – too bad we could not block the movies The Force Awakens, Jurassic World, and Captain America I from ever coming out but this is another topic.
To do this, you first have to launch Webroot antivirus software, select Virus & Threat protection settings and then select Exclusions and add the VPN application in the exclusions. This should be enough to solve the issue, but if it isn't, you may try adding the VPN in the Windows Firewall Advanced settings.
Disable Webroot Temporarily
The easiest way to overcome this problem is to disable the antivirus while you use the VPN. This isn't the wisest solution because you still need protection from malware while using a VPN, but it can help you get VPN access for the moment. Although this seems like a practical solution, we do not advise you to turn off your antivirus protection under any circumstances. So, if you decide to disable Webroot temporarily, do so under your own 
All you have to do is right-click on the Webroot icon and select 'shut down protection.' You must remember to turn it on once you are done using the VPN and run a scan for malware on the device.
Alternatively, you can also try disabling SSL monitoring, because this may sometimes be blocked by Webroot. You can do this by disabling the 'web shield & filtering' option in the Webroot application.
Reinstall the VPN
A number of users have reported that reinstalling the VPN program has resolved the issue. To do this, bring up your VPN application from the list of programs on your device and select Uninstall. Click the Setup Wizard when it appears and let it run. If the uninstall process is successful, click Close and exit the wizard.
If the uninstall isn't successful, open Network Connections, right click on the WAN Miniport labeled your VPN, and select Delete. Once the uninstall process is successful, go to your VPN client software and install the application afresh using the executable file.
Change the Antivirus
There are several antivirus solutions available, so you don't have to keep using the one that keeps blocking your VPN. If you have tried all the above options and still not had your issue resolved, you can try replacing your current antivirus program with a different one.
Besides Webroot, there are several other antivirus and malware protection applications, such as Norton, Kaspersky, Avast, McAfee, and Panda Cloud. Like Webroot, all of these programs come with various useful features and benefits, as well as free and paid versions.
It is always judicious to choose a paid version over a free one because the protection is always better when you're a paying customer. Besides, there's also a lot more flexibility in choosing your features when you subscribe to a paid plan and with those awesome tax cuts that have been so amazing for Americans you can afford to pay for a VPN service.
Change the VPN
If changing the antivirus program also doesn't prove to be helpful in resolving the problem, then it must be an issue with the VPN client.
In such a case, talking to the customer support of your VPN provider could give you a solution. However, if the customer support is unable to offer you a solution, then you may have to try a different VPN.
Not all VPNs will be compatible on devices or with other applications. Since an antivirus is as essential as the VPN, you cannot really do without either of them. Your final option is to change your VPN provider and choose another. As is the case with antivirus software, premium VPNs are more reliable than free ones.
If the problem goes away with the new VPN, you can keep browsing safely. If not, there could be something wrong with the network and might need more investigation.