Almost all of us use VPN these days, thanks to the news stories about hacking and the government spying on us. And the great deal about VPNs is that most companies allow you to connect multiple devices with a single license. So you can pay for just one license and install and use the VPN simultaneously on multiple devices. While this is great and all, the problem is, most of us have at least 3-4 devices individually. You cannot secure all devices of your entire family with a single VPN. Most VPN providers let you install the same VPN on up to 5 (or maybe 6) devices. What if you want to secure all the devices in your home with the same VPN? This includes all the laptops, smartphones, tablets, gaming consoles, and smart TVs in your home. Fact is, most homes have about 10-12 devices that work on the internet. If you get a VPN that allows 5 devices to connect simultaneously, you'll need to buy 3 licenses to cover all devices. OR you can just get one license for the router. This way, your entire home network will be protected and any device that connects to it will automatically be anonymous on the internet.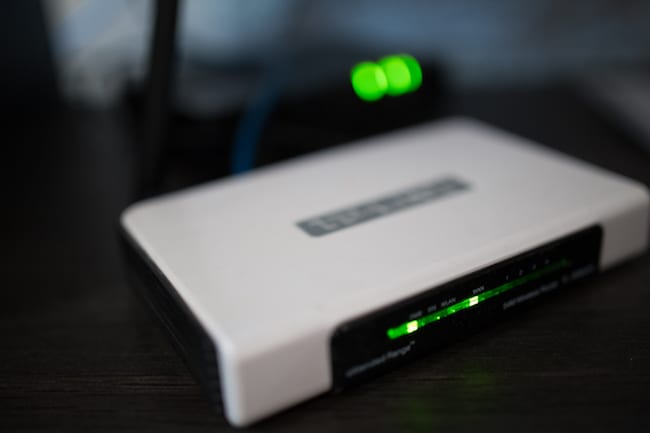 Two types of VPN routers
When installing VPN on a router, you can either download the config files and install them on the router, or buy a pre-configured router. Buying a pre-configured router is easy as you don't have to do any installation. Just plug it in and it will have VPN installed on it. But if you already have a router, it's best to download the files and configure the router instead of buying a new one (unless you don't mind spending a few hundred dollars).
Using a VPN Router: The Pros
You can go whichever way works for you. Here is what a VPN router can do for you.
One-Time Installation
The first thing you need to understand about VPN routers is that they work in the same way as regular routers except the internet connection is routed through the servers of a private network. This means any device that you connect to the router will receive the full scope of VPN protection.
When you install VPN on multiple devices, you'll need to download and install it on each device separately. Compare it to a router that needs just one installation – once the router has VPN on it, you don't need to install VPN on each device separately. Just connect your devices to the router in the regular way and you'll be secure on the internet.
Cost savings
There are no extra costs of VPN subscription on a router. For example, if a company charges $10 for a monthly subscription, it will generally be the same, no matter which device it is installed on.
This saves money because if you have many people using the internet in your home and all of them need a VPN, they can all connect to it and you don't have to buy multiple subscriptions or licenses.
Keep in mind that even if you buy a pre-configured router, you will still need to purchase a VPN subscription.
Whether you buy a pre-configured router or download the config files and install them manually, a router is always a cheaper deal than buying several subscriptions for the entire family.
All-Platform Friendly
This is one of the biggest advantages of VPN routers. As discussed earlier, most of us own multiple devices. And not all VPN companies provide multi-platform support. For example, if you want to install VPN on your smart TV, you'll find that there aren't many providers offering compatible apps for that.
The solution – VPN on router. Just configure the VPN on your router (or buy a pre-configured router) and connect your smart TV with it. It cuts the effort and costs. While configuration on a router does take some extra steps, it's just a one-time thing and once it's done, you'll be ready to use it for your lifetime.
Complete Security
Setting up a VPN connection on your router means that your home's entire network is secured. VPN adds an extra layer of privacy and security to all your online activities. It also makes it harder for potential hackers and cyber-criminals to compromise or hack into your WiFi network.
Online Anonymity
Any device you connect to your VPN router will be given complete online anonymity. Whether it's your smartphone, laptop, Smart TV, gaming or streaming device, neither your ISP nor anybody else will be able to track what you are doing online.
Using a VPN Router: The Cons
But it's not all fun and games. Here are some disadvantages of VPN routers.
More Devices Lower Speed
The first drawback to consider for VPN routers is that they get slower as more and more devices are connected to them. While each device will enjoy the facility of encrypted connectivity, it will also experience a slower load time than if each device used its own VPN.
This means that for each device you connect to your home network, you are going to give away a part of your speed. It is easy to see why this might be a deterrent for many people, especially those who desire high-speed connectivity.
Low speed is a huge problem for people who want to stream videos or play online games – buffering is just too annoying. However, if you have a fast connection at home and a high-speed VPN, the speeds will still be decent even if 10-12 devices connect to it. Make sure you get a VPN with high speeds.
Check out some of the fastest VPN recommendations.
Complicated Setup
Setting up a VPN router is a rather complicated process. If you're a novice user, this might be difficult for you. However, most VPN companies provide a step-by-step guide to help their users through the installation process. Many of them even have 24/7 live chat support.
While there's enough help for installation, if you still think it's something you cannot do, you can either get an expert or buy a pre-configured router.
Pros and Cons of Using a VPN Router – Conclusion
There is no doubt that VPN routers are a great way to secure your home internet. However, if you or most of your family stay out a lot and do not use the facility, VPN routers may not be the best thing for you. On the other hand, if you and your family make the most use of your internet while at home, a VPN router can be a great tool to stay safe from hacking and snooping, and also save you a lot of effort and money.