Do you have internet? Then one thing is for sure, you have a router. I'm sorry to tell you this, but even routers are susceptible to cyber threats. My password got stolen a while ago. Sadly, it took me some time to figure that out. In simple terms, keeping your "information and data" private has become a major concern, that's why I suggest you do what I did, get a VPN. However, sometimes it's not enough to get one on your device. What if you want a wider range? What if you want a VPN connection on unsupported devices such as a PlayStation or Xbox? In that case, you should consider installing your VPN onto your router. Therefore, in this guide, I'll explain the steps you need to take to install your VPN on your D-Link router.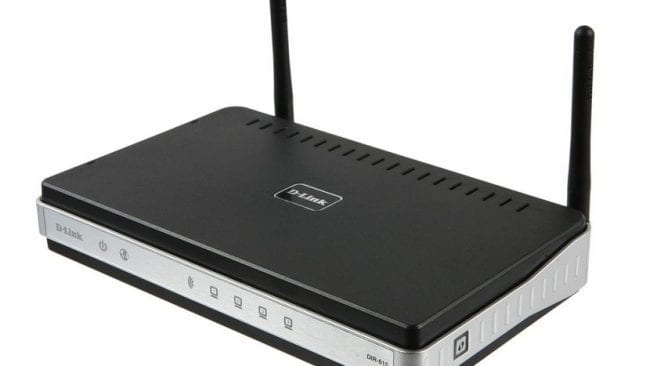 Why Setup a VPN on your D-Link Router?
To answer that question, I need to explain what a VPN actually is and how it works.
First of all, a VPN is an abbreviation, it's really called a Virtual Private Network. The name is very appropriate, as a VPN mainly re-routes your traffic through a private and secure tunnel using its own servers. In other words, it provides you with a private network even when you're on a public connection. These robust internet tools shield your traffic with the latest military-grade encryptions, which makes it next to impossible for anyone to hack your device or steal your information.
To put it simply, a VPN s a cybersecurity tool.
In addition to their ability to keep secure online, VPNs can also spoof your IP address and give you access to a variety of geo-blocked and restricted websites, apps, and media. Remember how I said VPNs rechannel your internet traffic using their own servers? Your public IP gets cloaked and replaced temporarily by one valid in the country where the server is located. Most VPNs will give you the option of choosing which server you can connect to. This means that all you need is to choose one from a country where you know the restrictions don't work and you'll be able to trick the site into believing you are located in that country.
Let me give you an example.
Let's say you wanted to watch The Good Doctor on ABC. You'll need to connect to a US server and get yourself an American IP address. This will work even if you live on the opposite side of the planet to the US because ABC's website will think that you are currently in the USA.
Why Use a VPN on your D-Link Router
Now that you have more of an idea of what a VPN can do, shall we proceed to why you should consider installing it on your D-Link router?
Think about how often you use a router. Silly question, right? As long as you're connected to a WiFi network, you're using a router.
Great, now, think about how easier it would be if you knew for a fact that connecting to your router means accessing a private and secure network.
If you install a VPN on your router, that's exactly what you'll be getting.
You'll be making sure that any device you connect to the WiFi will be covered by your VPN instantly. You also bypass the limitations VPN providers put on the number of platforms a user can secure simultaneously. Now, you can browse anonymously on your smartphone while watching geo-blocked content on your Smart TV. If you're a gamer, you can rest assured that you're protected from the ever-annoying DDoS attacks that plague the gaming community.
I don't know about you, but I think that kind of protection is worth the 20 minutes it takes to install a VPN on your D-Link router.
Best VPN for D-Link Routers
I started with this guide with personal experience, let me continue with a personal favorite, ExpressVPN. In my opinion, this robust provider is the perfect candidate to use when you have a D-Link router. First, they provide an excellent and consistent service for all of their users and have a great support team ready to assist you 24/7.
Second, it supports several protocols that ensure your security. We're talking about the likes of OpenVPN and L2TP/IPsec. Oh, by the way, you can manually configure the VPN by using those two.
ExpressVPN supports OpenVPN and L2TP/IPsec protocols, both of which can be used to manually configure you VPN onto your router. If you don't like this VPN, you can ask for a refund provided you don't pass the 30-day refund policy. But I'm quite sure you're going to love it especially if you're an avid streamer. ExpressVPN allows you to connect to 2000+ servers around the world. I don't think any channel out there can prevent you from getting a hold on its content.
Since I use ExpressVPN, I'm going to carry on with this guide using it as an example. For the time being, give the table below a quick gander and check out the top VPN providers for D-Link routers.
Setting Up VPN on D-Link Router – A Comprehensive Walkthrough
You can set up a VPN on your D-Link router with two methods. The first one doesn't require you to flash your router (which is a bit of a technical step) but doesn't provide the same levels of protection as method number 2. The reason for this is that each method utilizes a different VPN protocol.
Shall we take a look at them? Follow my lead.
Method 1 – Manually Set Up VPN on Your Router
The first method uses the L2TP protocol, which is less secure than OpenVPN (used in the second method). To configure your VPN onto your router using L2TP, you'd need to follow this guide from ExpressVPN. You will most likely find similar guides for other VPN providers on their support pages.
Method 2 – Flash Your Router and Install VPN
As for the second method, which is the method I recommend, you can use the step-by-step guide below to configure any D-Link router as long as it supports DD-WRT. Check the make and model of your router and be sure that you can find it on this list of supported devices.
If you can't find your router between the brands provided above, you're going to have to purchase a new one which is VPN compatible. That will make your job a lot easier.
Step 1 – Flashing your D-Link Router with DD-WRT
So, let's say you found your router in the supported devices. Now, we can carry on with the setting up process.
Before you can install your VPN, you need it to be a DD-WRT router, hence, flash it. This means changing the firmware (router operating system) on your router to DD-WRT.
This is a very important part of the process. Make sure that you're actually downloading the right firmware to use. Take your time and don't rush into it. Skim through this guide on how to flash your router with DD-WRT, and remember, take your time doing the research needed.
Step 2 – Instaling a VPN Client on your D-Link Router
Once done flashing your D-Link router with DD-WRT, we can proceed with the installation process. Again, I'll be using ExpressVPN as an example to explain this process, but the steps won't change much for any other VPN provider.
Setting Up the Installation
Below, you'll find all the steps needed to be followed to set up a VPN connection on your D-Link router:
You've already signed up for a VPN service. If it's mine, log into ExpressVPN and hit Setup ExpressVPN.
After that, you should choose OpenVPN from the Manual Config section.
Alright, look carefully, you should see an ".ovpn file". Download that.
Now, you should know your router's IP in order to configure the settings. Type it in your browser and it'll take you to your router's configuration page.
Once the page loads, find Services and choose VPN.
Alright, you see the "Start OpenVPN Client"? Enable that.
All good so far? Great. You're almost done!
Technical Installation
Remember the .ovpn file we downloaded above, you're going to need that here. You'll notice that there are a couple of empty fields you need to fill in. What needs to be submitted is presented in the downloaded file.
Select the file and open it in Notepad. The info you need is all there. That includes Auth Key, Public Client Cert, Private Client Key, ServerIP/Name, Port, and TLS.
Don't worry, all you need to know how to do is copy and paste!
For the ServerIP/Name field:
Find something that looks like this in the file xxxx.copythisaddress.com XXXX. That should be right in front of the word "Remote".
Alright, now, copy the address and paste it in the ServerIP/Name section.
Also, the 4 numbers that are located after the address, copy them.
Paste the numbers in the Port section.
See how easy this is? This is by far the most complicated step in the client installation process. Now, you need to fill out the rest of the fields:
TLS Auth Key: Look for <tls-auth>. Go down a bit more and find </tls-auth>. You need to copy the text you find in between those two tags. Copy all the way from "BEGIN OpenVPN Static Key" until you see "END OpenVPN Static Key". Paste the information into the TLS Auth Key field on the configuration page.
All of the other fields will require the same process, but you'll have to look for different tags:
CA Cert: Search for <ca> and </ca>
Public Client Cert: <cert> and </cert>
Private Client Key: <key> and </key>
Once done filling all the information, tap on Save and Apply Settings.
Finally, head back to Status and select OpenVPN. If it says "Client: CONNECTED STATUS" then you've successfully installed a VPN on your router and you're connected.
Final Thoughts
I know it's a bit hard to follow, but you now have all the information you need to do it yourselves. Don't worry, you'll get the hang of it in no time. Let me know in the comments if this guide was helpful, and share your experience with configuring your router for all of us to read.