How to Bypass ESPN Blackouts (ESPN3, ESPN+, and WatchESPN)
|
How to avoid/bypass ESPN blackouts on WatchESPN app? ESPN and ESPN+ are streaming channels that provide thousands of live and replay events. These services blacks out certain games if a local broadcaster in your region has the rights to the game. This included MLB, NCAA basketball, baseball, and football. Luckily, there's a workaround that allows you to bypass ESPN blackouts. Follow this guide and learn how to do so.
ESPN and ESPN+ – The Leading Sports Channels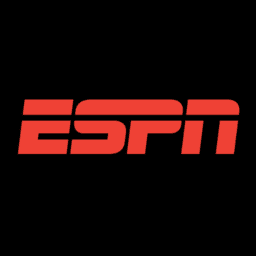 ESPN has become one of the top go-to channels for all sporting events. In case you don't know, the channel has millions of viewers across the United States. In fact, studies say that 86 million households in the United States are ESPN subscribers. The number speaks for itself.

When it comes to blackout restrictions, ESPN itself is not blacked out. If you're using the cable channel as it is on television, you'll be able to watch the games. However, streaming is the problem with the service. ESPN's application allows you to tune in and stream top sporting events live and on-demand.

But if a major cable provider is offering the match on television it's going to be blacked out. Sorry, guys, I know it's frustrating, but that's the way it is.

As for ESPN+, ESPN's stand-alone streaming service, the problem continues with that as well. You this subscription-based service doesn't require a cable subscription.

It has been a very good alternative for cord-cutters as it only costs you 4.99$ a month and 49.99$ a year. The service has over 2 million subscribers as of 2019 and counting. With a valid subscription, you can stream top sports on Android, iOS, PC, Mac, PlayStation, Xbox, Apple TV, Roku, Android TV, Chromecast, and Amazon Fire.

However, as different as the two apps are, they share the same fate in the end, blackouts.

That was in the past. After you're done with this guide, you'll be able to avoid these blackout restrictions with ease.
How to Avoid/Bypass ESPN/ESPN+ Blackouts – VPN Workaround
If you see this dreaded message "This content is subject to blackout", then ESPN has blocked you from watching a game because of your location.

How does it determine your location? Simple, it's your IP address. That's not all. Streaming services can figure out your exact location, web browser, and even your ISP from a couple of digits.

Once it sees your IP, ESPN blacks the game out. So, since an IP address determines your geo-location, it means that changing your IP address can help you bypass ESPN/ESPN+ blackouts. If you are located on the West Coast, for example, choose a VPN server on the East coast.
The Steps
It's a one-click thing, so it's not that hard of a task to do. Follow these steps and you'll be just fine:
First, Sign up with a VPN provider.
Install the VPN app on your Android, iPhone, iPad, PC, or Mac.
Connect to a US VPN server where no official broadcaster has the rights to the game.
Sign in with your cable provider for ESPN or your account with ESPN+.
Launch the service's website or application.
Stream the top sports blackout-free wherever you are.
ExpressVPN has been around for quite some time now, offering the best quality services in the industry. However, VPNs are not compatible with a lot of streaming platforms. So, if you want to stream ESPN or ESPN+ on Xbox 360, Xbox One, Amazon Fire TV, Chromecast, Apple TV or Roku, you have to install the VPN on your router instead.

That is all you have to do. ExpressVPN comes with fast servers in the USA. In case it's not your choice, these are the top VPN services to bypass ESPN blackouts.
A VPN Alternative – Bypass ESPN Blackouts with Smart DNS
There's another way to get around ESPN and ESPN+ blackouts, it's dubbed as Smart DNS Proxy. This service is so much different than what a VPN is, but achieves the same results minus the security.

You see, Smart DNS exists strictly to bypass regional and blackout restrictions. It doesn't change your IP, but it reroutes the required traffic that highlights your current location.

Eventually, you'll be streaming matches on ESPN blackout-free. Here's what you'll be getting with Smart DNS:
The service doesn't change your IP address, which means you'll have access to restricted and local channels simultaneously.
There will be no encryption (No added security), but you'll be streaming HD content at minimal speed loss.
ESPN and ESPN+ are available on almost every streaming device. A VPN however, only supports some. With Smart DNS, you can stream content on Android, iOS, PC, Mac, Android TV, Apple TV, Chromecast, Smart TVs, PlayStation, and Xbox.
In case you don't know your way around, give Unlocator a try. The service has been around since 2013 and has become the number one Smart DNS service in the world. Check the review, they'll back up what I'm saying.

The service can unblock more than 235 channels across the globe and recently added a VPN feature to heighten your security. Take it for a test drive, they have a no-questions-asked 7-day free trial.
ESPN Live Coverage
You might ask yourself, why am I going through all this trouble to access a single channel? Well, technically, this method bypasses blackouts on all major sports streaming channels, that's first. Second, and most importantly, ESPN has a lot to offer in terms of sports. You can watch the likes of:
NCAA College Football
MLS
NBA
WNBA
NCAA College Baseball
Bundesliga
Ligue 1
NCAA College Basketball
La Liga and much more.
Aside from those, ESPN has become the official broadcaster for UFC. So, if you have an ESPN subscription, you can watch the biggest UFC events ever. But speaking of blackouts, this time, UFC Fight Pass will be subject to blackouts, courtesy of ESPN's broadcasting rights.
ESPN Blackouts – How to Avoid/Bypass using VPN Workaround
Again, make sure you use a fast VPN provider to bypass ESPN blackouts. Otherwise, you will suffer from buffering issues and poor quality streaming. In case you have any other questions about how to bypass and avoid ESPN and ESPN+ blackouts using the VPN workaround, leave a comment below.