Turner's new premium live sports streaming service, Bleacher Report (often abbreviated as B/R) will soon become soccer fans' favorite channel destination. B/R live is a service that focuses on sport and sports culture. It's where sports fans get to watch UEFA Champions League and UEFA Europa League action, providing them with direct access to subscribe and watch more than 340 matches. Unfortunately, this channel is only available for the US audience due to geo-restrictions and copyright issues. However, that shouldn't be the case as fans from all over the world can access any channel they want if they make use of a VPN service provider. Learn how to unblock B/R live outside the US using a VPN on every PC, Mac, Android, and iOS operating devices.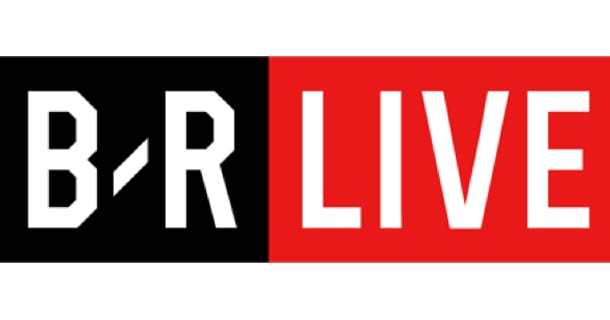 Is B/R Live Available outside the USA
Thousands of live sporting events will be broadcast on B/R Live streaming service, making it the ultimate destination for die-hard sports fans to find and watch the content they desire. Disappointingly, only Americans will get that advantage since B/R lie is geo-blocked outside the US. In case you try to access B/R Live in UK, Canada, Australia, or anywhere else abroad, you will get the following geo-error instead:
"This website is not available in your territory, but occasionally we'll stream events internationally."
The only way fans from all over the world can access B/R Live is if they trick the website into thinking they are located in the US. And that can be achieved via a VPN.
How to Watch B/R Live Outside the US Using a VPN
A VPN, virtual private network, creates a digital tunnel through which your device accesses the Internet. All of your data gets encrypted while traveling through that tunnel to other networks. Your connection is rerouted through a designated server in the country of your choice thus granting you the IP address of that country. The level of privacy and security you obtain with your VPN connection encourages you to unblock websites and surf the web as you please with complete anonymity. This is how you use a VPN:
Download and install the VPN application on your PC, Mac, Android, iOS device.
Launch the VPN application and sign in using your VPN account.
Now, connect to a US VPN server. This will give you an American IP address.
Finally, go to the B/R Live website or launch its application.
Stream all the sports content you could ask for on B/R Live outside the US.
In order to unblock B/R Live, you'll need a top-notch service provider like ExpressVPN. They offer fantastic services and results are guaranteed. This is a service provider that cares about clients' privacy and security. ExpressVPN also offers a friendly 24/7 customer service and a 30-day money back guarantee. The table below presents you with other service providers you can choose from to help you unblock B/R Live overseas.
About B/R Live
NBA Commissioner Adam Silver expressed how happy he is to provide fans with better ways to watch a live game that is already in progress. He stated: "This offering is a new and exciting way for fans to experience live NBA action," Silver said. "Turner Sports shares our commitment to innovation and to making our games even more accessible."
There will be three subscription plans which will allow subscribers to watch 340 matches in total:
Individual ($2.99)
Monthly ($9.99)
Annual ($79.99)
B/R Live Compatible Streaming Devices
The B/R Live app can be installed on a variety of streaming platforms:
iPhone
iPad
Android
Roku
Amazon Fire TV
Fire Stick
Apple TV
List of Sports Events on B/R Live
The following sports events will be available via the B/R Live streaming channel:
NBA
UEFA Champions League
NCAA
PGA
The Spring League
The World Armwrestling LeaguePre match, halftime, and post-match studio shows will be available on both B/R Live and TNT, with the lineup consisting of the following:
Matchday: One-hour pre-match show airing at noon ET on UEFA Champions League match days
 Halftime: Halftime show during UEFA Champions League matches
Extra Time: A bridge show airing on TNT in between UEFA Champions League matches
Postmatch: A 30-minute post-match show recapping the day's UEFA Champions League action
Additional UEFA Champions League Schedule Highlights:
Group Stage: Tuesday, Sept. 18, through Wednesday, Dec. 12, with weekly matches held Tuesdays and Wednesdays at 12:55 p.m. and 3 p.m. All matches will be available on B/R Live, with one match per game window (two each day) televised on TNT.
Round of 16: Tuesday, Feb. 12, through Wednesday, March 13, with matches on B/R Live and TNT each Tuesday and Wednesday at 3 p.m.
Quarterfinals: Tuesday-Wednesday, April 9-10 and April 16-17, with live coverage on B/R Live and TNT at 3 p.m.
Semifinals: Tuesday-Wednesday, April 30-May 1 and May 7-8, with matches on B/R Live and TNT at 3 p.m.
Final: Saturday, June 1, at 3 p.m. on B/R Live and TNT
All UEFA Europa League matches will be available through B/R Live including:
Group Stage: (Thursdays) Sept. 20, Oct. 4, Oct. 25, Nov. 8, Nov. 29 and Dec. 13 at 12:55 p.m. and 3 p.m.
Round of 32: (Thursdays) Feb. 14 and Feb. 21, at 12:55 p.m. and 3 p.m.
Round of 16: (Thursdays), March 7 and March 14, at 12:55 p.m. and 3 p.m.
Quarterfinals: (Thursdays), April 11 and April 18, at 3 p.m.
Semifinals: (Thursdays), May 2 and May 9, at 3 p.m.
Final: Wednesday, May 29, at 3 p.m., on B/R Live and TNT
Additional UEFA programming information will be announced leading up to the UEFA Champions League Group Stage.
Watch B/R Live Outside the US
B/R Live will allow fans to watch their favorite sports anywhere, anytime, and on any streaming device. This service is set to launch next week and will be free of charge to everyone until June. Watching sports on B/R Live can be easy with the help of a VPN service provider. Installing one allows fans to tune in from all over the world and enjoy what the sports world has to offer.