NordVPN users: this one's for you. Ever had problems streaming off of your favorite sites? Can't access Netflix, BBC iPlayer, Amazon Prime, or any other service? Is NordVPN not working? If any of the above applies to you, try out these 7 fixes before you give up on your provider.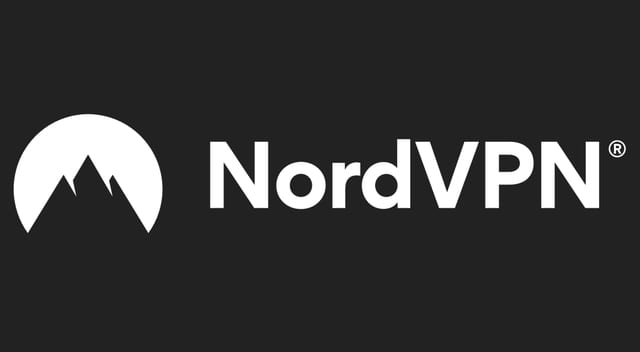 NordVPN Not Working: Content Index
NordVPN Not Working – 7 Fixes
VPN users don't always understand the nature of VPNs. Sometimes, things just don't go the way you want them to. This doesn't necessarily mean that it's time to change providers, it's just an industry truth we all need to deal with. Is NordVPN not working? Try these fixes before you do anything rash:
NordVPN Not Working? Contact Customer Support
The first thing you should do when any software you have stops working is to contact its customer support team. NordVPN has two ways for you do to that: via email or via live chat. You can access the customer support team by going to NordVPN's website and clicking on the chat icon at the bottom right of the page. From there, you can choose if you want to use their FAQ page or talk to a representative. If you want to talk to a representative, select your preferred medium (email or chat) and fill in the request form.
N.B.: Always try the live chat option first. If it's something that can be fixed immediately, the support agent will help you out. If it's not, then they'll either ask you to send in an email (for bigger problems that require a lot of details) or send in the request for you.
NordVPN Not Working? Check NordVPN's Support Page and FAQ
The second thing you should do is check their Support Page and their FAQ. More often than not, you'll find your problem in the list of common issues other users face. All you have to do is type in what your question is (use keywords for a wider result list).
N.B.: If NordVPN isn't working on a device that doesn't natively support VPNs, then you might have a configuration problem at your hand. Check out NordVPN's tutorials to see if you've configured your device properly.
NordVPN Not Working? Check How Many Connected Devices Are Currently Active
This isn't really much of a "fix" as much as it is more of a "pay attention to the features you have" kind of thing.
See, NordVPN will let you connect up to 6 devices to one account simultaneously. Sometimes, users forget that there's a cut-off limit (which I understand). So, if NordVPN isn't working, it might be a good idea to check and see if you've exceeded your allotted simultaneous connections.
N.B.: Obviously, you can download NordVPN on any of your devices. However, you can only use 6 at the same time. The 7th connection will not work.
NordVPN Not Working? Update Your NordVPN App
When you first download the NordVPN app, you usually have the option of choosing whether you want it to upgrade automatically or not. This is something that you set on your device's settings and has nothing to do with the app itself. If you have auto-updates off, it's a good idea to check and see if you've updated your NordVPN app recently.
If you haven't updated it, then your connectivity issues might be happening because of a bug that you haven't fixed yet. Always make sure that your software is updated to the most recent version.
NordVPN Not Working? Connect to a Different VPN Server
A lot of the times with VPNs, the quickest solution is to disconnect and try another server.
NordVPN is a very popular service provider. Some sites (like Netflix) have tracked the recurring IPs coming in, pinged them as VPN users, and blocked them. Changing your server will change your IP address, which may fix the problem you're having entirely.
Sometimes, the IP isn't blocked, but the server is overcrowded. Picking a different server will also fix this problem.
N.B.: Be patient when testing out different servers. I also suggest you take note of the servers you've tried (screenshots are great too) to let customer support know where the problem is coming from. Give your VPN provider some time to fix a server issue before you give up on the service.
NordVPN Not Working? Block Google DNS on Your Router
A lot of the times if your router is using Google DNS, a VPN won't be able to fully hide your location. This means that streaming sites may be able to see that you're trying to spoof your IP. You need to block Google DNS on your router to make sure that this isn't something that's happening to you.
N.B.: Changing your router's DNS is a technical process. Make sure you do your research before you test this step out.
NordVPN Not Working? Try a NordVPN Alternative
If you've tried all of the above steps, gave NordVPN time to try and fix your problem, and still can't access your sites… it might be time to consider changing providers. Now, more often than not Nord will be very responsive and fix the solution themselves. In case they don't, I suggest using a NordVPN alternative service. When you're looking for an alternative VPN, you want one that has all the features you like from your first VPN and that fixes the problems you've been dealing with. We do have a comprehensive list of NordVPN alternatives you can check out if you don't want to do the research yourself.
N.B.: If Netflix is your problem, then pick a VPN with a server count as impressive as Nord's. I suggest using a reputable VPN like ExpressVPN seeing as it offers the same streaming features as NordVPN and has even more resources to combat proxy blocks.
Can NordVPN Unblock US Netflix?
So, can NordVPN really unblock different Netflix regions? Yes. But sometimes no.
Confused?
Let me explain.
See, Netflix does this thing now where it tries to figure out which IP address belongs to a VPN and then it blocks it. It finds the addresses easily enough: when more than one user is connecting from the same IP address, that's a bit of a red flag. However, that doesn't mean that Netflix has caught all of the addresses, or that a VPN can't simply change the addresses it uses. NordVPN is a powerful provider that has a whole bunch of resources at its disposal. For that reason, it's one of the few VPNs that can still (most of the time) unblock Netflix. I won't lie, it might not work sometimes, but all you have to do then is try out a different server.
If Netflix suddenly stops working on a particular server, drop NordVPN a line and let them know about it. They'll fix this problem soon enough, you just have to be a little patient.
NordVPN Not Working – Final Thoughts
So, ladies and gentlemen, what do we learn from this post? That VPNs will mess up sometimes, but there's always something you can do about it. Honestly, I know I put in finding an alternative VPN as a fix towards the end, but that is a fix you want to leave as a final option. If you like NordVPN and find it to be easy to use, a small problem shouldn't be enough cause for you to give that up. The best tip I can give you is to be patient and to communicate with your provider. Let them know you have a problem, as a provider that gets a recurring payment they have every reason to keep their customers happy for as long as possible.