Are there better options for NordVPN? That's a question I used to ask a lot according to what I've been through with this premium provider. To be honest, the VPN is not bad at all. It did give me the privacy I needed and access to content from different countries. However, It wasn't enough. NordVPN represents everything a VPN should be, but it's speed and poor customer support might drive you to look for alternatives. So, if you're having doubts, let's have a look at some VPN service providers that qualify as suitable NordVPN alternatives.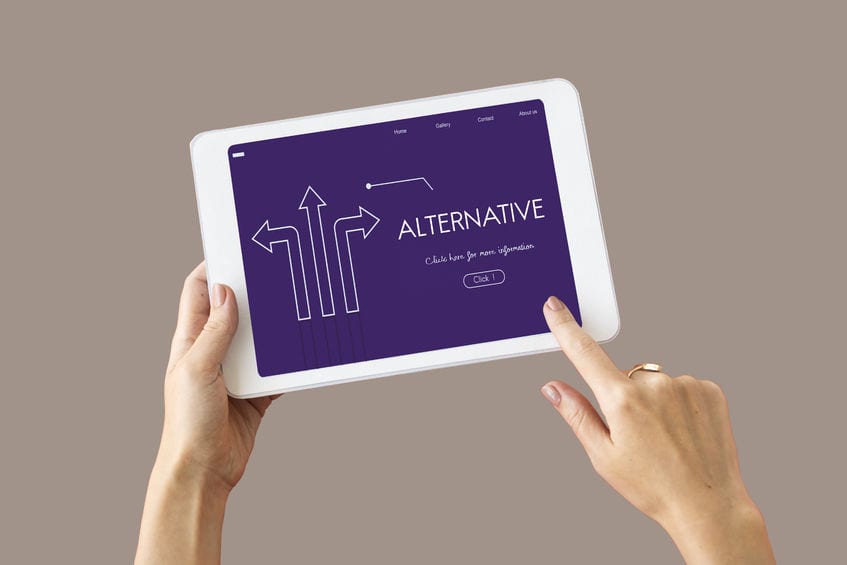 Best NordVPN Alternatives – Content Index
Sometimes a VPN can be more than you expect. NordVPN is awesome and I'm not trying to undermine the provider. It's just the fact that not everyone has the same needs when it comes to surfing the web. I happened to ask for more than NordVPN was able to provide. That's why I came up with this review. If you have the same case, this article is for you.
NordVPN – What All the Fuss is About
As revealed in our NordVPN review, NordVPN is one of the few service providers that use a double encryption method, which gives it a competitive edge when looking for security. Add to that, their strict no-logs policy puts their customers' minds at ease.
This service provider constantly looks for ways for improvement for they put a lot of money and effort into updating their network to supply users with fast connections. They care about their customers' needs, which is why they are one of the few VPNs that have figured out a way to unblock Netflix. All in all, there's no doubt that NordVPN is one of the best VPN service providers out there.
Admittingly, NordVPN is a bit pricey, but its excellent user-friendly apps, host of extra features, and quality service justifies the cost. But you might wonder, are there better options? In this review, we're about to find out.
Free NordVPN Alternatives
No matter how broke you are or how desperately you're in need of security, you should never resort to a free VPN. The likes of TigerVPN, TunnelBear, Hola, and more may actually be sabotaging your security and anonymity.
Come to think of it, there's no such thing as a free VPN, a catch is always there. Once you operate with a free VPN, you're actually paying the price with your personal info, data, and credentials. So are they worth the risk? NO. Let's read why.
What Else Is at Risk?
According to the Threat Research Center president:
"The lower the cost of the app, the greater the chance they have security problems."
Well, I agree with him 100%. Nothing good comes out of entrusting a free VPN. Shall I explain why?
First of all, free stuff attracts millions. Can you imagine how many of those are using the same servers? There goes speed.
They sell your personal information for profit.
There are a few free VPNs that impersonate a legit software. In other words, they're present to steal your information, send you spam emails, or make your device vulnerable enough for hacking.
Their encryption is very limited, that's of course if there is any, to begin with.
Over time, you'll be bombarded with unwanted ads.
Privacy is everything and you won't be able to sleep at night knowing that these VPNs collect user-data and store them for further use. (Sell them to sister companies).
You might be suddenly directed to websites with malicious software that might target your device.
With all that being said, we can safely say that you have been warned. Subscribe to a real VPN service provider and avoid subjecting yourself to attacks and theft of that sort. NordVPN might not be for everybody's liking, but that doesn't justify you getting a free VPN.
Why Look for NordVPN Alternatives?
NordVPN has its latest app for Android TV so Android owners can now enjoy all the benefits NordVPN has to offer. You see, NordVPN is constantly looking for ways to widen its customer base and enhance its experiences. People might search for NordVPN alternatives if they weren't pleased with their services. They would rather choose another service provider due to the following features below.
High Cost
NordVPN offers three pricing tiers: $11.95 per month, $59.00 annually, or $99.00 every two years. Because there are other service providers that promise high levels of security at a lower price, people find NordVPN's pricing rather expensive. I certainly did.
Given the guaranteed security features and true no logs policy that NordVPN offers, the price is more than reasonable. The company also offers a 30-day money-back guarantee. So if you don't want to commit just yet, you have time to change your mind.
Better Speed
It's also worth mentioning that NordVPN's speed and overall performance have drastically improved throughout the years. However, there are many users who would rather not take their chances with a supposedly slow VPN and look for a reputable and fast VPN service provider instead. I tried using their servers for gaming.
Although they have dedicated servers for specific needs including gaming and torrenting, I wasn't very lucky as my game started to glitch and lag all the time. If NordVPN works on the consistency of their speeds, their user experience would definitely improve.
Simultaneous connections
With a single NordVPN subscription, you can share the same account with 5 other devices excluding yours of course. This is quite beneficial considering ExpressVPN offers 5. However, there are other providers on the list that allow a total of 10 connections. Yeah, I'm talking about IPVanish.
Furthermore, one other bad thing about NordVPN is that you have to change your protocol if two of your concurrent devices connect to the same server.
Customer Support
While they do aim that their customers have a smooth experience, they might want to invest a bit more in their customer support. They do offer better customer service than other providers, but they do get a lot of complaints about theirs. However, in my scenario, they weren't that bad at all. Except for a few questions which they offered to send to their Senior Support. I got my answer a few days later.
But still, they don't have phone support and they don't make any service guarantees, which might not appeal to first-time subscribers.
Best NordVPN Alternatives
There are plenty of VPN service providers that flood the market and serve as suitable replacements for NordVPN. Let's take a look, shall we?
ExpressVPN
Although ExpressVPN is a bit more expensive than other competitors on the market. It costs 12.9$ a month, their services equate to those of NordVPN's. As of now, ExpressVPN allows five simultaneous connections per account, which is still considered to be low compared to what NordVPN offers.
However, with ExpressVPN, make sure that your inquiries and questions are answered through live chat support at all times. Protection is at its best when you consider their 256-bit AES encryption. Not only that, but ExpressVPN also offers a kill switch, DNS/IPv6 leak protection, and split tunneling.
ExpressVPN's speeds are better than others, and it truly stands out when it comes to streaming, reliably unblocking all the major services including Netflix, Hulu, BBC iPlayer, and Amazon Prime Video.
Care to know more about this robust internet tool? Check out or ExpressVPN review.
Pros
Strict "No Logging" policy.
One of the fastest VPNs.
Thousands of servers in 90+ countries
Based in safe jurisdiction: British Virgin Islands.
Strong encryption (AES-256).
Allows torrenting and P2P file sharing.
Unblocks Netflix with ease.
Cons
High cost for month-to-month subscriptions.
5 simultaneous connections (NordVPN has 6)
While you're at it, you might also want to read our in-depth ExpressVPN vs NordVPN comparison to see how these top VPN services stack against each other.
BulletVPN
A bit cheaper yet almost as effective, enter BulletVPN. Once you create an account, you'll be able to share a connection on 6 concurrent devices. That's the same number NordVPN offers.
Unblocking streaming services has never been an issue with BulletVPN. If you use either their VPN service or Smart DNS, you'll be able to unblock the likes of HBO, CW, Channel 5, BBC iPlayer, Netflix, and so many more.
This explains why they would be proud of their streaming capacity. All in all, BulletVPN still serves as a good substitute for NordVPN. Read more about the provider in this BulletVPN review.
Pros
Good variety of security protocols.
Unblocks American Netflix.
Offers a 30-day refund policy.
Free Smart DNS feature.
Reliable chat support.
Blazing-fast speeds.
1-day free trial.
Cons
No double VPN.
No browser extensions.
SurfShark
SurfShark costs $12.95 per month, which is more expensive than NordVPN's subscription. However, if we were to compare the simultaneous connections they allow, SurfShark wins it all. The provider allows unlimited concurrent connections, which is a rare offer in the VPN industry.
SurfShark is a secure VPN that enables you to bypass restrictions imposed on sites and content to access a free and open Internet. Their 'scrambling' technology provides a unique encryption protocol that ensures high standards of privacy.
SurfShark helps achieve a private and secure Internet, which qualifies it as a good alternative for NordVPN. Want to learn more about SurfShark? Read this SurfShark review.
Pros
30-day refund policy.
Multi-Hop.
CleanWeb
Works with Netflix.
Great encryption.
No DNS Leaks
Keeps no logs.
Smart DNS.
Best NordVPN Alternatives
NordVPN is a privacy-centric, full-featured, VPN service with a groundbreaking reputation. It has a collection of features that are strong enough to attract clients' attention and hook them to its services.
However, no matter how good it is, users with enough background tend to look for better options. Check the best NordVPN alternatives in this review and let me know which one you settled for in the end by sharing your thoughts in the comment section below.
ExpressVPN Review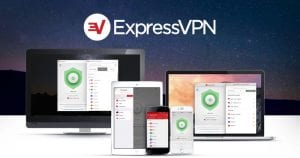 Name: ExpressVPN
Description: ExpressVPN is a VPN service that allows you to browse the web anonymously and unblock geo-restricted sites.
Price: 12.95
Currency: $
Operating System: Windows, OSX, Android, iOS
Application Category: Multimedia
Refund Policy

Speed

Support

VPN Apps