FaceTime is an exclusive feature restricted to Apple devices. It allows for video calling between users on their iPhone, iPad, iPod Touch or Mac. The feature is great for high-quality video calls. Its exclusive nature means it will also not work on Windows or Android devices. Originally conceived by Steve Jobs in 2010 for the iPhone 4, the service gradually went on to support group calling, as well as FaceTime Audio.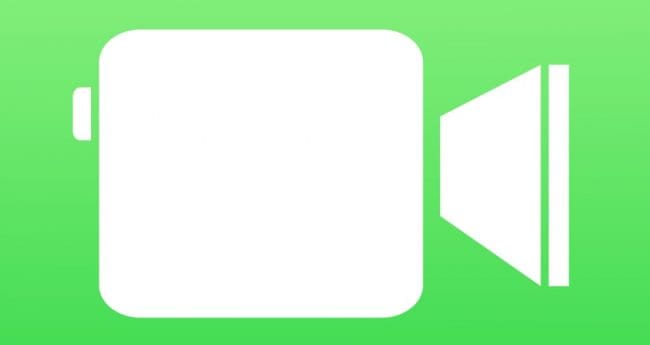 Is FaceTime Any Good?
Critics argue that calls made through FaceTime audio are of crystal-clear sound that's even better than what you get when calling through your carrier. This provides a great alternative especially for users in low network coverage. Apple users can also make a FaceTime audio call through their Apple Watches, and if using a Mac or iPhone, record a FaceTime conversation to replay it later. These are just some of the features that make the service one of the most popular in the market.
As widespread as FaceTime's use may be, there are still countries in the world where its use remains prohibited. If you get to purchase your device in regions such as Pakistan or the UAE, it's highly likely that you won't find the feature pre-installed. Using FaceTime in these countries is also blocked. This means if you ever travel to Dubai and want to talk to your folks back home, using FaceTime might give you issues. If you have some knowledge about VPN however, you could be able to work around these restrictions.
How To Unblock FaceTime in The UAE or Abroad
Connecting to a Virtual Private Network allows you to encrypt your connection, as well as hide your actual location. To unblock FaceTime abroad, you're going to have to use a remote server whenever you're in these countries so that you can bypass the FaceTime use restrictions that exist. Using a VPN allows you to connect to these remote servers. In doing so, you get to change the location you appear to be from.
If you're in the UAE for example, once you connect to a server-based in the US, you'll be able to work around the service blocks that exist and use FaceTime as ordinarily as you would back home.
Now as you use a VPN to unblock it in the UAE, you'd want to ensure that you do so under disguise. Using a VPN also allows you to keep your traffic hidden, and ensure that your ISP doesn't get wind of how you're using your connection. Keeping your ISP in the dark not only allows you to use services like FaceTime abroad, but it also prevents any form of throttling that may be enforced on your connection.
Throttling refers to measures such as bandwidth limiting and site blocking. These measures mean having your connection restricted to accessing certain sites and channels, but using a VPN means you get to enjoy browsing without any restrictions.
Best VPNs for FaceTime
Finding a worthwhile VPN to subscribe to means taking the time to see what every provider has to offer. There are so many providers available through a simple web search, and this might be misleading especially to first time VPN users.
Most providers promise a quality of service that they can't deliver and even end up selling your data to other third party clients. To make sure that you don't fall victim to this, it'd be better to have first-hand information about what kind of providers to consider. To help you out with that, we've put together a list of credible services that are all sure to help you unblock FaceTime in the UAE or abroad.
1. ExpressVPN
ExpressVPN is one of the most formidable solutions when it comes to online protection. The service is based in the British Virgin Islands, from where it has command over more than 2000 servers in its network. The service relies on 256 bit AES encryption to secure user data, and the fact that it employs a strict zero-logging policy also keeps user information away from the authorities. Within its large server network, the service also includes a string of obfuscated servers that users can connect to if based within highly censored countries like the UAE.
ExpressVPN allows for up to 5 simultaneous connections and ensures its users get to enjoy an unrestricted connection. The service offers VPN protocols such as OpenVPN, PPTP, SSTP, IKEv2, and Lightway for users to choose from, and a unique feature known as split tunneling that allows for separation of encrypted and unencrypted traffic.
ExpressVPN has also won numerous awards for its excellent customer service. The team can be contacted for help 24/7, through social media, emails, or even live messaging. These are just but a few of the features that ExpressVPN has in store. For the full breakdown, find some time to go through our ExpressVPN Review.
2. BulletVPN
BulletVPN takes second place on our list courtesy of its wide experience and reliable service. The popular VPN provider has a sum of more than 150 servers in 55 countries.
BulletVPN also employs military-grade 256-bit AES encryption to keep its subscribers secure. It also allows them to have up to 6 simultaneous connections at any one time.
BulletVPN doesn't place any limits on the number of times customers can switch servers. It also fully supports users who wish to torrent on their service. For this, they permit unlimited peer-to-peer file transfers, as well as complete anonymity.
BulletVPN has a widespread reputation as having one of the fastest servers in the industry. This even makes them the preferred pick for online gamers since their gameplay never gets to lag. Video calling and bulk downloads are also efficient thanks to the server's high speeds. For more details on the service, spare some time to go through our BulletVPN Review.
3. NordVPN
Third on our list is NordVPN; a renowned provider with so much to offer in terms of features and quality of service. NordVPN boasts of more than 4000 servers in its network, with a presence in over 60 countries. The provider also employs military grade 256 bit AES encryption, and a double VPN encryption feature for good measure.
The large scale of the servers also allows the provider to specialize and enhance them for specific functions. Users then get to choose between servers optimized for online gaming, torrenting, bulk downloads or even video chatting.
NordVPN offers its users the opportunity to have up to 6 devices connected simultaneously under one account. All 6 devices get to have access to their own dedicated IPs, as well as enhanced anonymity thanks to NordVPN's compatibility with the Tor browser. The provider also offers an easy-to-use app, with versions that can run on Windows, iOS, Linux or Android-based devices.
Additional software that comes with subscription includes CyberSec which keeps users away from unwanted ads or malware, as well as SmartPlay which is great for accessing geo-restricted websites. To find out more about NordVPN, check out our more incisive NordVPN Review.
Conclusion on The Best VPN for FaceTime
Not many video-calling apps and services are capable of matching the level of service delivered by FaceTime. Therefore, it's understandable that many users would want to use it regardless of their location. The only sure way to make this happen is through the use of a VPN.
ExpressVPN Review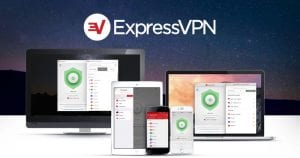 Name: ExpressVPN
Description: ExpressVPN is a VPN service that allows you to browse the web anonymously and unblock geo-restricted sites.
Price: 12.95
Currency: $
Operating System: Windows, OSX, Android, iOS
Application Category: Multimedia
Refund Policy

Speed

Support

VPN Apps